6 Eco-Friendly Sneakers That You'll Never Want To Take Off
mbg Associate Movement & Wellness Editor
By Ray Bass, NASM-CPT
mbg Associate Movement & Wellness Editor
Ray Bass is the associate movement and wellness editor at mindbodygreen and a NASM-Certified Personal Trainer. She holds a degree in creative writing from the University of Pennsylvania, with honors in nonfiction.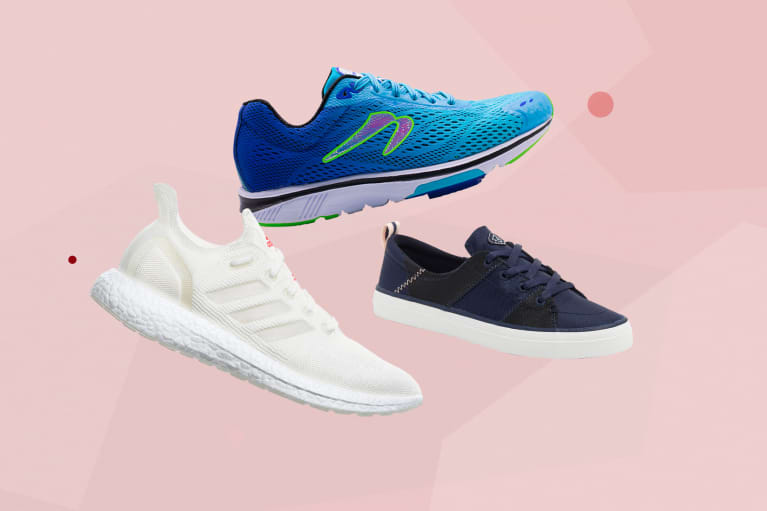 Our editors have independently chosen the products listed on this page. If you purchase something mentioned in this article, we may
earn a small commission
.
Shopping with our environment in mind is becoming more and more popular—which, given that humans produce 260 million tons of plastic every year, is a much-needed mindset and lifestyle shift. And while many people have made the switch to sustainably sourced or recycled fabric clothes, we have yet to swap one part of our wardrobe (the one we probably use the most): our shoes. Specifically, our sneakers.
Fortunately, in the same way that we as a population are trying to make moves toward a more sustainable future, shoe companies are recognizing this gap in the market and have begun opting for better materials—everything from recycled waste to plastic that was floating in the ocean and trashing our shores. While we're still holding out for more shoes that have absolutely no environmental impact (maybe grass could work?), these shoes are certainly a step in the right direction.
So whether you're in the market for a running shoe, everyday shoe, or just something that's comfortable and stylish—there's something in this roundup for you.
The supportive running shoe
Besides being breathable, well-fitted, and overall comfortable shoes, these stunners are made by Newton Running, which is a B-Corp Certified company—meaning they meet the "highest standards of verified social and environmental performance." This certification is difficult to get (they were the first running shoe company to obtain it), so your decision to buy from them is one that supports a global shift toward a more sustainable economy. They also come in wild and beautiful colors. A win-win, as they say.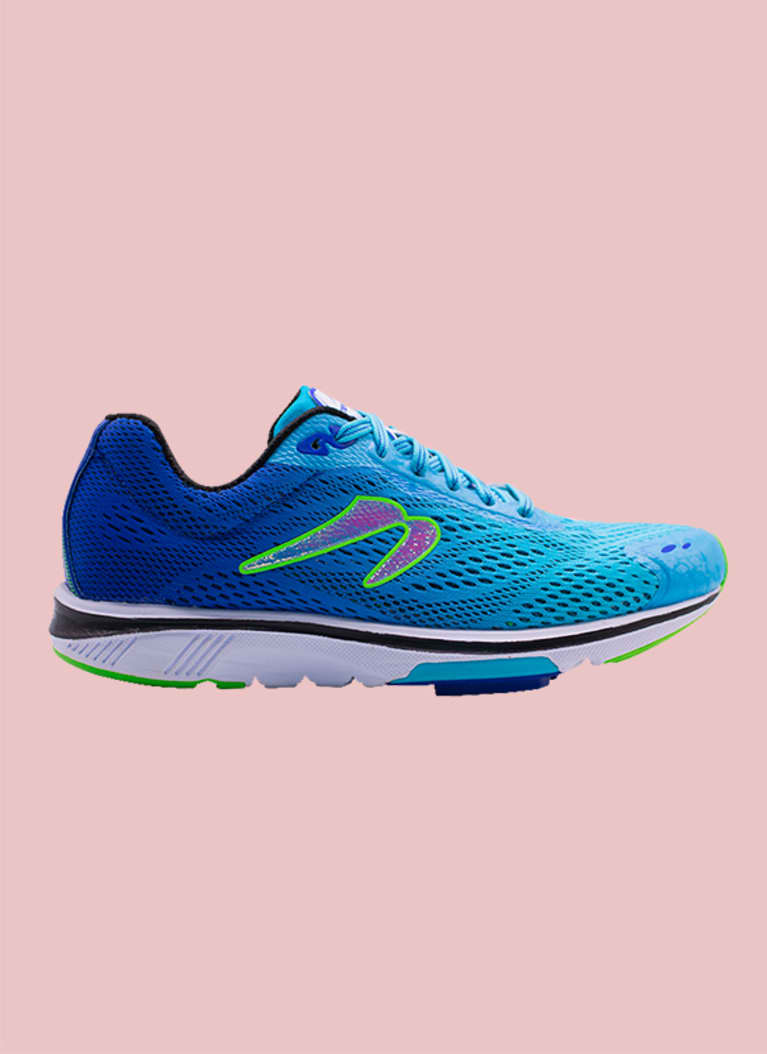 mbg Creative
The light-as-air running shoe
If you took your imagination, matched it to a set of colors, and then threw it on a shoe, you would get the Nike Air VaporMax Flyknit 2. These super fresh unisex sneaks use material from reused Nike Flyknits, which explains the funky, futuristic pattern. Like other Nikes, these are as comfy as they are functional, and we love that Nike's efforts to reduce waste resulted in these shoes being one of a kind—yea, the pattern is different on every pair. Whoever said recycled sneakers can't be fly should probably get a pair of these (and promptly rescind that claim).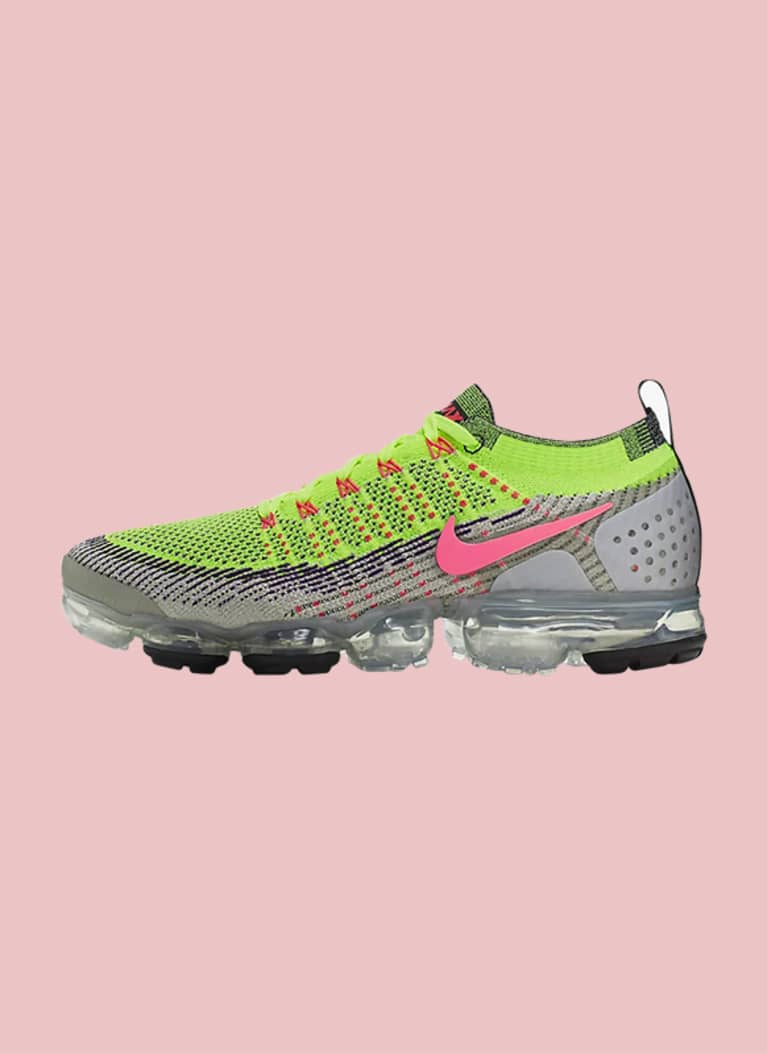 mbg Creative
The perfect cross-trainers
As a longtime ASICS fan, I was so happy to see that the company is making strides toward sustainability. These shoes have the same shock-absorbing, gait-fixing qualities that ASICS fans have come to love, with a sustainable aspect to boot. Their new Flyefoam Lyte Technology uses waste products from sugar cane and organic fibers from wood pulp, its mesh is made from 50% PET recycled yarn, and they used a water-based glue, which has less of an impact on the environment. If you're active and have a neutral or under-pronated gait, these are worth a try (and if you don't know what kind of gait you have, definitely see an orthopedic doctor or at the very least a running specialist).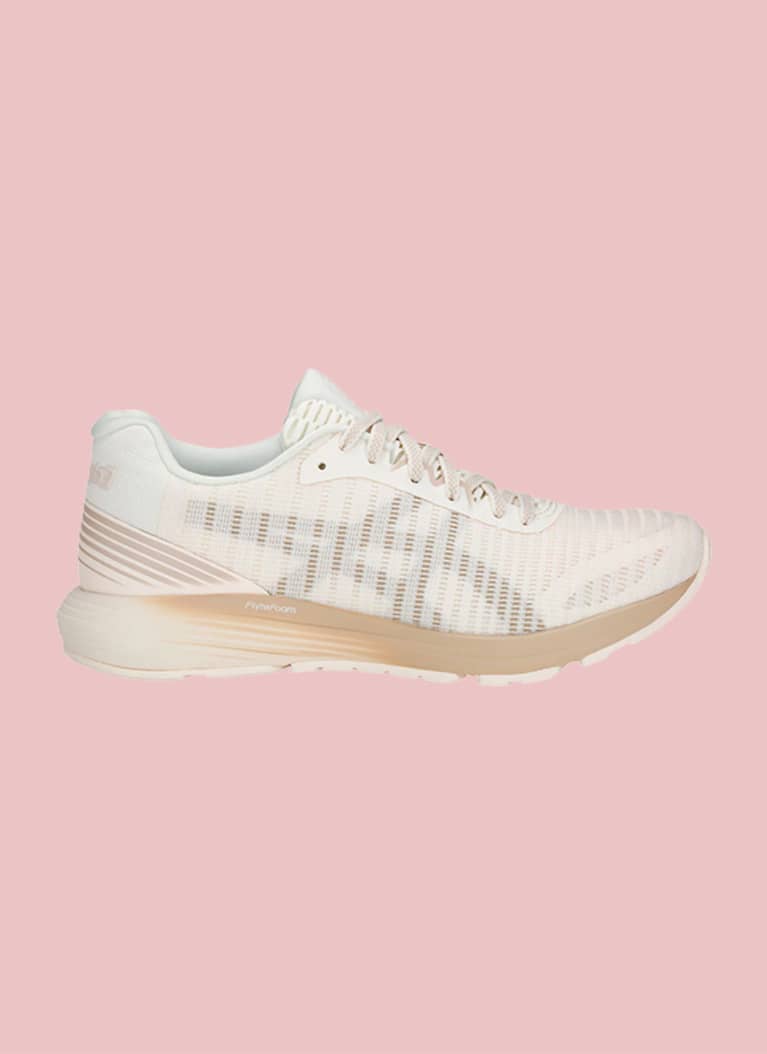 mbg Creative
The gym to brunch shoe
If you're a fan or follower of adidas, you probably know that the company has been dipping their toes (or rather, plunging their feet) into the world of svelte sustainable footwear. Their first creation was a collaboration with Parley for the Oceans (an environmental organization tackling ocean plastic pollution) to create a version of their popular Ultraboost sneakers using plastic intercepted from beaches before it reached the ocean. Now, adidas has doubled down on its plastic-pruning efforts by creating the FUTURECRAFT.LOOP—a 100% recyclable performance running shoe made from a TPU that they created. In other words, it's a shoe that's made to be remade but also made to perform. Keep an eye out for their beta release (which will launch in major cities) and a larger launch in 2021.
Learn more about the launch here.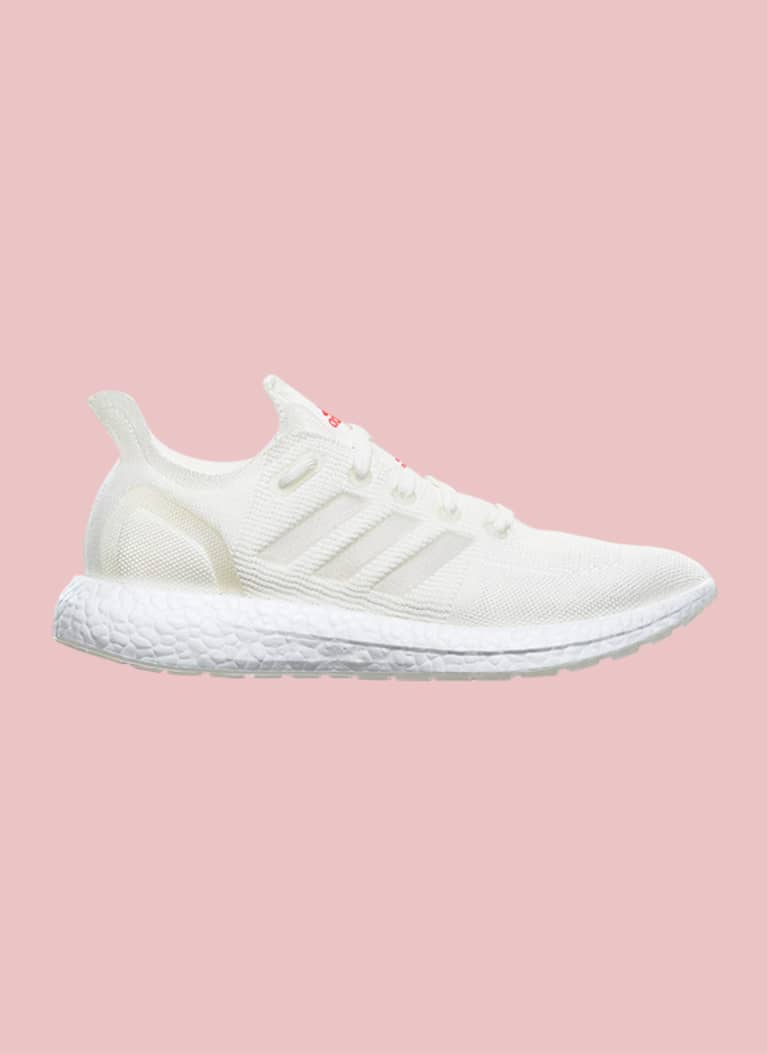 mbg Creative
The comfortable, everyday shoe
If you're looking for a pair of shoes you can sport on the weekends or with your favorite jeans, we may have found what you're looking for. Sperry created the Crest Vibe sneakers with BIONIC materials, aka plastic that's been recovered from marine and coastal environments. Each pair is made from five plastic bottles, and they're moisture-wicking, so you can wear these all spring and summer long without feeling like your feet are on fire (or drenched in sweat). All-around good feels with these shoes.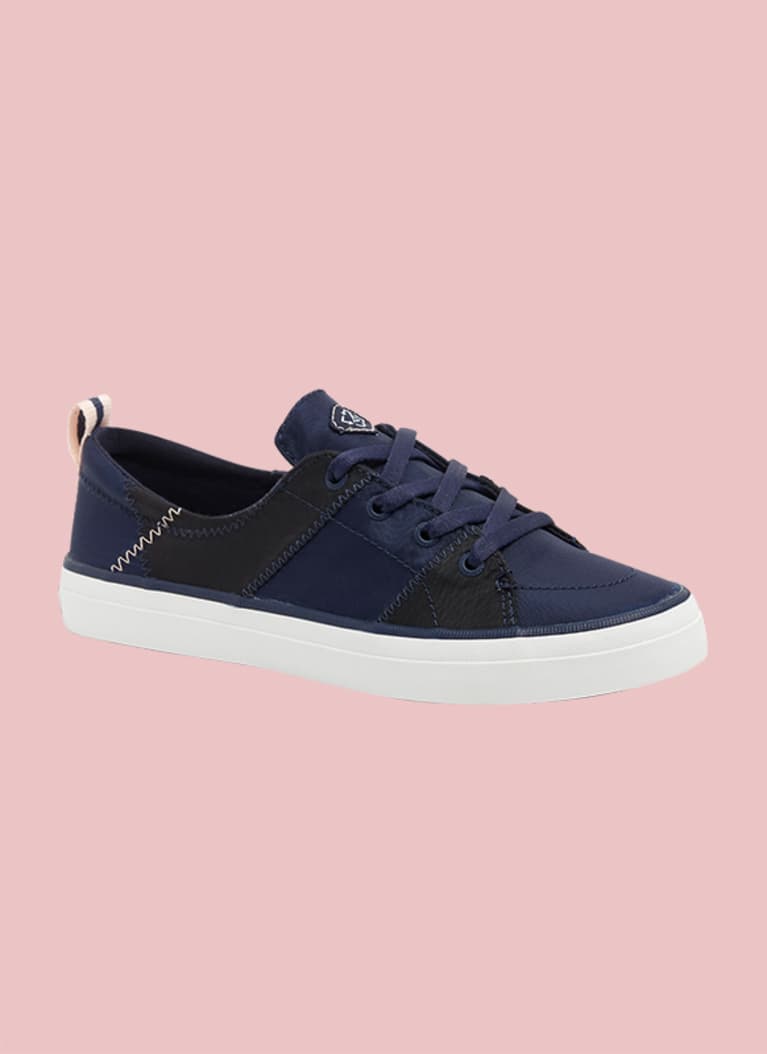 mbg Creative
The casual spring (and summer) fling
These might be the only Reebok sneakers that I would describe as "reminding me of summer" (and I mean that in the best way). Maybe it's because of their off-white color and woven texture, or maybe it's because they make me feel like I'm sitting in a cotton field, smelling sweet corn in the distance. Regardless, these vegan shoes are an earth lover's dream. They're made from undyed, bio-based materials, including cotton, corn, and castor bean oil, and they come in 100% recycled packaging. Did we mention they're comfy and cute?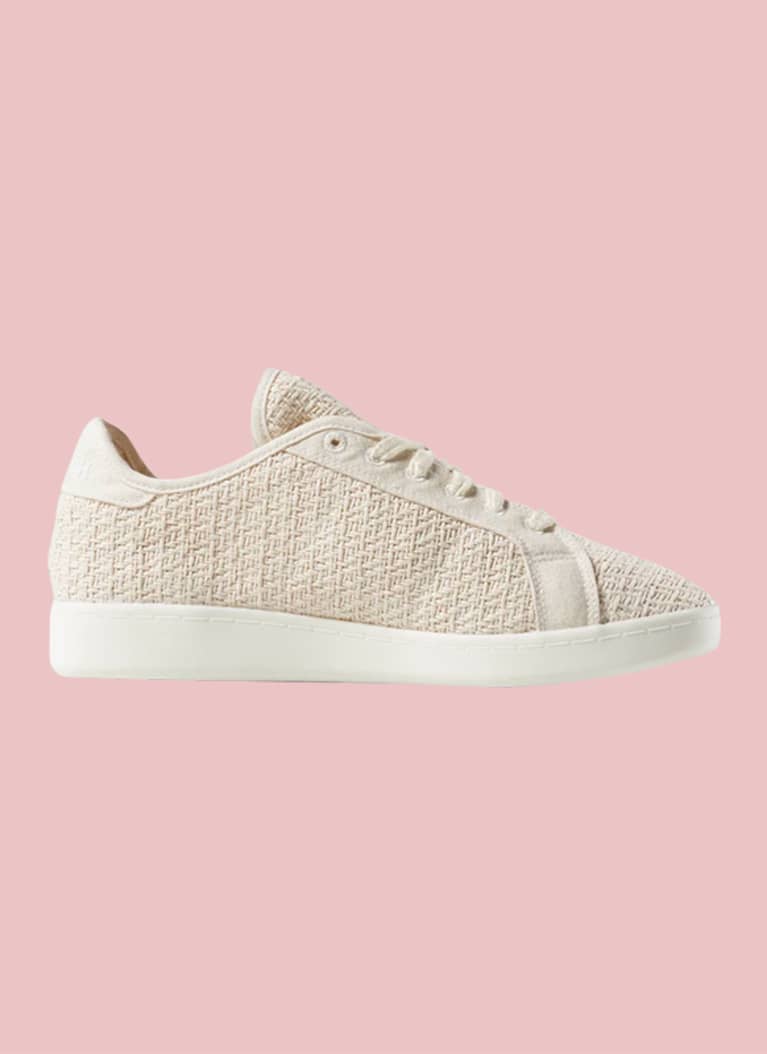 mbg Creative