These 5 Beauty Brands Are ACTUALLY Trying To Save The Planet
Contributing Wellness & Beauty Editor
By Lindsay Kellner
Contributing Wellness & Beauty Editor
Lindsay is a freelance writer and certified yoga instructor based in Brooklyn, NY. She holds a journalism and psychology degree from New York University. Kellner is the co-author of "The Spirit Almanac: A Modern Guide to Ancient Self Care," with mbg Sustainability Editor Emma Loewe.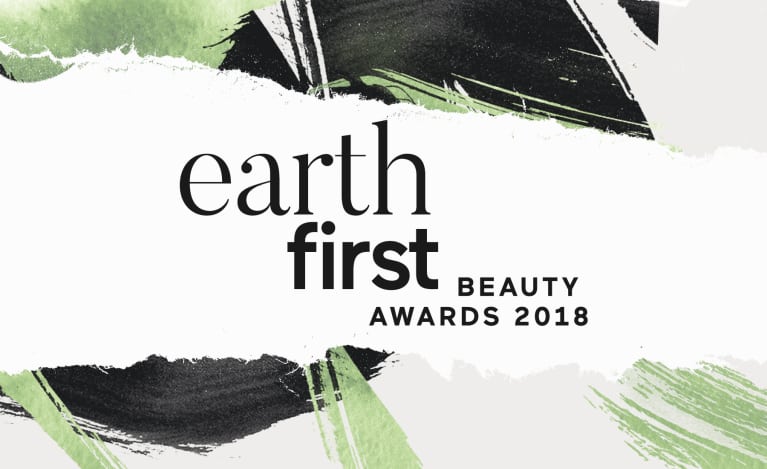 Our editors have independently chosen the products listed on this page. If you purchase something mentioned in this article, we may
earn a small commission
.
Welcome to mbg's 2018 Beauty Awards! For more of our favorite products of the year, check out the rest of the awards here.
Caring about the earth is embedded in our DNA—it's the "green" in mindbodygreen, it's our entire Planet section, and it's taken center stage at the past two mbgrevitalize events. It makes sense, then, that sustainability is an important part of our beauty ethos. What is beauty if it's harming our environment?
While any small change and financial contribution to a sustainability cause or foundation is praiseworthy, the Earth First award is reserved for the truly environmentally considerate brands that are innovating by design. They're questioning long-held industry standards and making unprecedented change to reduce plastic and packaging, considering ingredients with respect to planetary toxicity, and are employing incentive-based recycling programs. These brands have structurally embedded their sustainability values, have goals of becoming carbon-neutral and/or zero waste, and are trailblazing for all beauty companies to follow.
Captain Blankenship Grapefruit & Palmarosa Sea Mineral Soap
Captain Blankenship has partnered with Parley for the Oceans to make plastic packaging more sustainable. Their bottles are made from 100 percent recovered and recycled ocean plastic. Outside of Method, Captain Blankenship is the only beauty brand using recycled ocean plastic, and the company was just B-corp certified, meeting the standards of "verified social and environmental performance, transparency, and accountability," per the B-corp website. The sea mineral soap is one such bottle, which is excellent as a hand soap or a luxe body wash.
Grapefruit & Palmarosa Sea Mineral Soap, Captain Blankenship, $24
Seed Phytonutrients Daily Hair Cleanser Shampoo
The paper, shower-friendly hair care and body wash bottles use 60 percent less plastic and are made entirely of post-consumer waste. Eventually, the idea is to use even less plastic, said founder Shane Wolf, who is also a GM at L'Oréal, where the brand was launched. Seed Phytonutrients is like a proof of concept, Wolf told mbg, and he hopes to make ripples within the larger corporation by showing how sourcing and packaging can be done in a way that's more environmentally friendly. Supporting independent farmers to promote seed biodiversity is also central to its mission—a package of noncommercialized seeds comes tucked into the label of its hair and body wash products. The gentle hair cleanser is sulphate-free, vegan, paraben-free, and formulated for all hair types.
Daily Hair Cleanser Shampoo, Seed Phytonutrients, $24
Kjaer Weis Cream Eyeshadow
All of Kjaer Weis' packaging has been lauded by design nerds everywhere, but it wasn't just meant to be flashy and beautiful. The brand was one of the first natural companies to create a refillable system using compacts that brilliantly deter consumers from throwing them away. They're expensive, they're beautiful, and they're weighty, so they feel like something you want to save. A cream eyeshadow (that'll last you the better part of a year) in its case costs $48, but the refill costs $28, for example. These eyeshadows have a buildable, cream-to-powder finish that's utterly foolproof. Use a small amount for a whisper of color, or build it up with a brush for drama.
Cream Eyeshadow, Kjaer Weis, $48
Aether Beauty Rose Quartz Crystal Gemstone Palette
Aether, a vegan beauty brand, claims to have made the industry's very first zero-waste eyeshadow palette. After removing the eyeshadow pans and the elastic, the structure holding it all together is recyclable and zero waste. Plus, the colors are universally flattering and infused with organic rosehip oil, which makes the color buildable and not at all chalky.
Rose Quartz Crystal Gemstone Palette, Aether Beauty, $58
Weleda Pampering Body & Beauty Oil in Wild Rose
One of the only brands we know of that uses and supports biodynamic farming, Weleda deserves recognition for being one of the first clean beauty proponents on the scene. They source organic and wildcrafted ingredients whenever possible, have engineered packaging that's as close to regenerative as can be, and go to great lengths to ensure their sourcing is ethical, earth-friendly, and beneficial for the skin. To that end, they've been certified by NATRUE, a third-party founded by the International and Organic Cosmetics Association, and UEBT, or Union for Ethical Biotrade, an organization that certifies companies promoting biodiversity with safe and ethical ingredient sourcing. The rose oil is no exception—housed in a glass container with sustainably sourced ingredients, you can feel good about buying it, smell amazing, and show your body some love.
Pampering Body & Beauty Oil, Weleda, $26