If You Like Jade Rolling, You're Going To Love These 5 Facial Tools
Contributing Wellness & Beauty Editor
By Lindsay Kellner
Contributing Wellness & Beauty Editor
Lindsay is a freelance writer and certified yoga instructor based in Brooklyn, NY. She holds a journalism and psychology degree from New York University. Kellner is the co-author of "The Spirit Almanac: A Modern Guide to Ancient Self Care," with mbg Sustainability Editor Emma Loewe.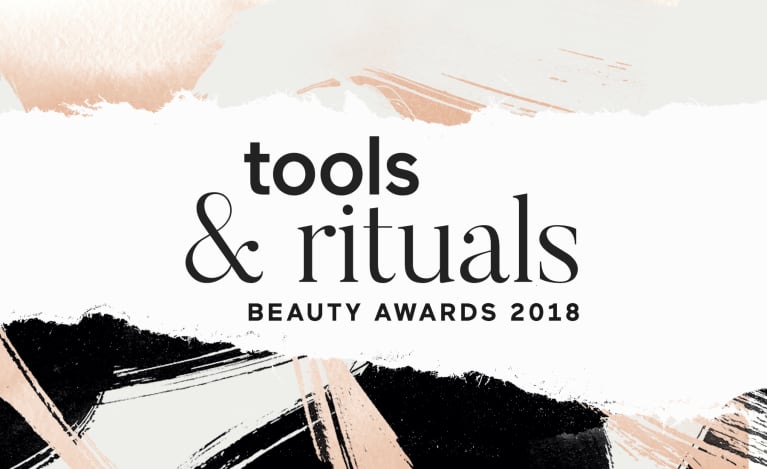 Welcome to mbg's 2018 Beauty Awards! For more of our favorite products of the year, check out the rest of the awards here.
Beauty rituals and self-care are often conflated as one and the same, but using a tool to give your ritual a little more oomph can up the ante. Gua sha, jade rolling, and facial reflexology are topics we've been exploring this year, and these natural healing modalities have gone Instagram-mainstream. Out of all the beauty videos we did this year, the jade rolling tutorial was the one our community loved the most. We don't blame you—not only do they feel amazing, but with consistency they can make a difference in your skin and your well-being long term.
Wildling Empress Gua Sha Stone
A company launched by Britta Plug and her partners, Jill Munson and Gianna De La Torre, Wildling creates gua sha systems complete with stones, oils, and toners. The first one to release is the Empress tool made of bian stone, which contains over 40 trace minerals our body and skin need to thrive. The tool has more curved, shaped, and serrated edges, making it more versatile than the rectangular gua sha board you're used to seeing.
The Empress Gua Sha Stone, Wildling, $65
P.F. Candle Co. Sandalwood Rose Incense
If you're looking to change up your palo-santo- and sage-burning routine, you're in luck—incense is making a comeback. P.F. Candle Co. has been developing the sandalwood rose scent for years, and it shows. It's a complex, stunning, mysterious, gender-neutral fragrance that's perfect for the home and for ritual. While sandalwood steals the show, floral notes of patchouli, iris violet, cashmere rose, and muskier tones like amber, musk, oud, and labdanum harmoniously blend into a soft and sweet smoky indulgence.
Sandalwood Rose Incense, P.F. Candle Co., $8
Helias Eucalyptus 100% Pure Essential Oil
Helias essential oils are 100 percent pure—that means no fillers. The eucalyptus, for example, is steam distilled from the leaves of Australian eucalyptus. Each oil comes with a dropper to ensure easy control (versus a rubber lip with a hole, which makes it easy to overuse essential oils), and the packaging sets it apart from other oils on the market.
100% Pure Eucalyptus Essential Oil, Helias, $15
Beauty Bio Rose Quartz Facial Roller
While there are many facial rollers to choose from these days, the Beauty Bio Rose Quartz Facial Roller gets our vote. It's brilliantly double-ended: The large end covers more facial surface area while the smaller end is ideal for contouring around the eyes. The stones roll smoothly and don't make any creaky sounds, and the roller itself is bigger than most, which makes for a better rolling experience. Did we mention that the rose quartz elements are sustainably sourced from Brazil? These things are important!
Rose Quartz Facial Roller, Beauty Bio, $60
ZIIP Microcurrent Device
Microcurrent facials have been trending up for years in the natural space. More purveyors of facials are offering microcurrent as a part of the service, like NYC's trendy Rescue Spa, while other practitioners have dedicated most of their estheticianship to microcurrent, like Shamara Bondaroff of SB Skin (a favorite of influencers like Hannah Bronfman) and Tess and Sadie Adams, the sister duo behind Take Care Body Mind. The ZIIP device is microcurrent you can do at home, and while $500 feels like a lot, maintenance is key with microcurrent, and by doing it yourself, you'll save money on treatments, which often run over $200 each, in the long run.
Microcurrent Device, ZIIP, $495