4 Grounding Yoga Poses That Are So Much Better In The Mountains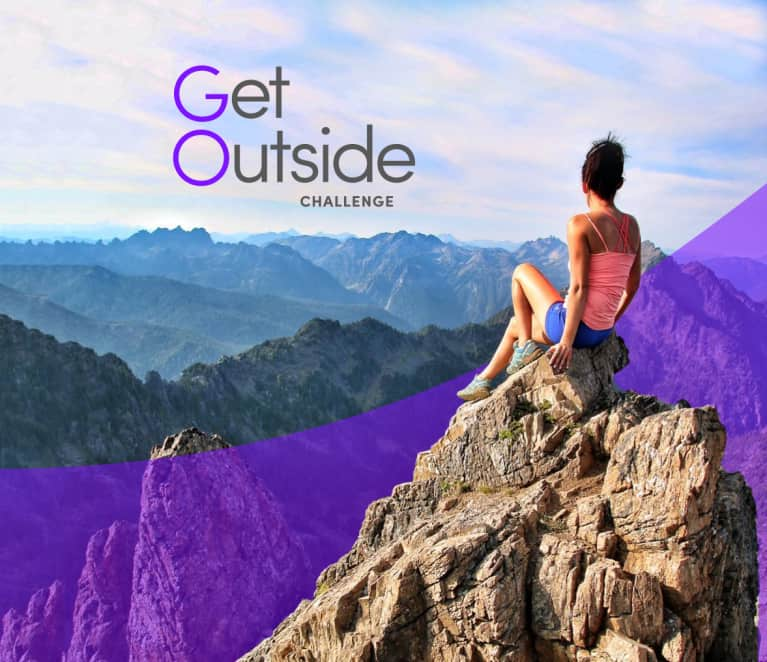 In an effort to help you soak in the final weeks of summer and be your happiest self, we're encouraging you to skip the gym and take your workouts outside this week. Run a few miles around your neighborhood, take on that trail you've been meaning to try, or flow through a yoga sequence at a nearby park. There's no wrong way to do it, as long as you're outside and having fun. Make sure to join in on Instagram, and don't forget to tag your friends!
Yoga nourishes the soul no matter where you are. But when you couple the ridiculously good feeling of moving, breathing, and relaxing with the clear mountain air, it's a recipe for joy.
I first started becoming obsessed with the mountains after college when I moved to western Washington after college. At the time I was dealing with a lot of anxiety, but spending my days summiting peaks healed my spirit. When I started getting into yoga and learned the mood-boosting benefits of a regular practice, I took my asanas and meditations to the mountains—and it changed everything.
Here are four poses that are even better in the mountains. Be careful with ragged edges and high peaks, and have fun!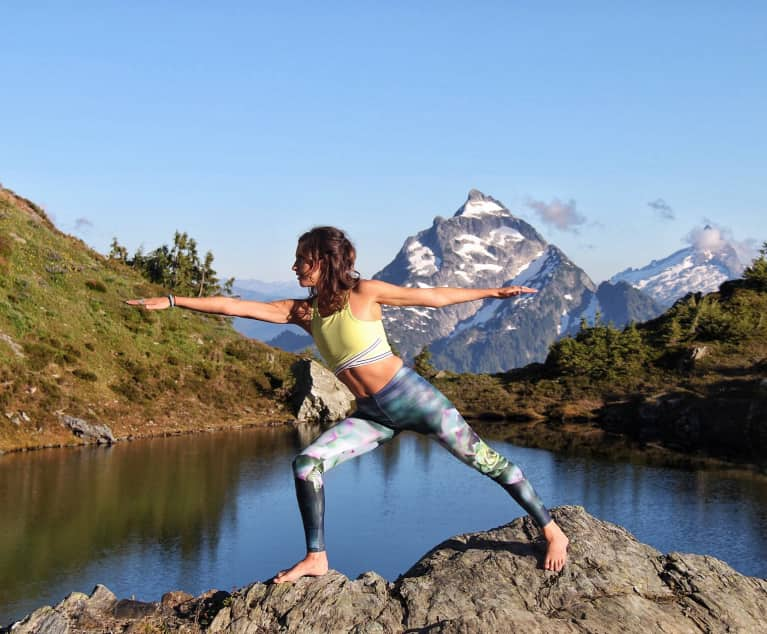 From downward-facing dog, lift one leg and open up your hip. After one cycle of breath, bring your foot in between your hands (try to find rocks that are a little more even than these ones!) and cartwheel your hands up to warrior 2. Bend your front knee, strengthen your arms, and keep your gaze focused and still.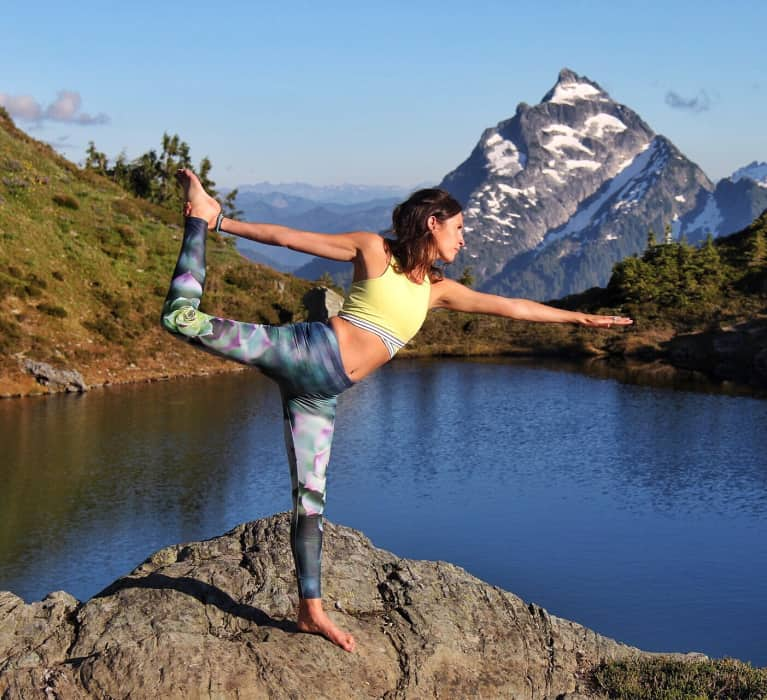 From mountain pose, ground your standing leg; reach for your opposite ankle, shin, or foot; and lean forward, using your front arm for balance. This pose is a backbend first and foremost, so make sure to push your "dancing" leg strongly into your hand.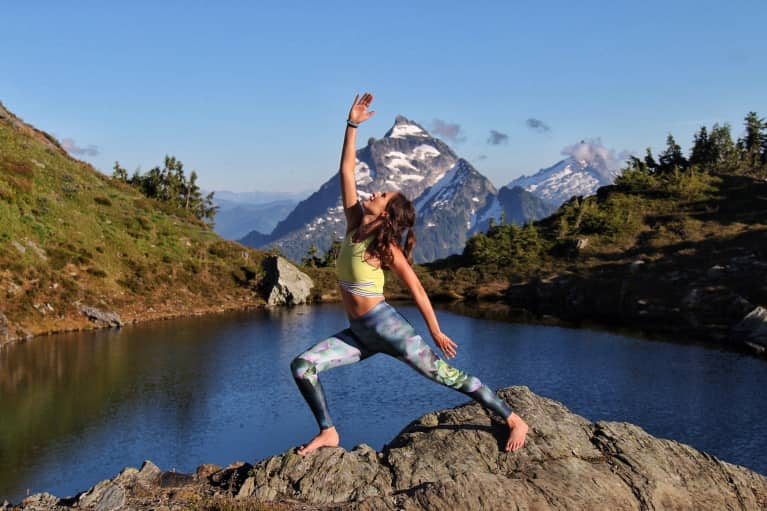 From warrior 2, arch backward, bringing one hand to your back leg and the other toward the sky. Look up, dropping any tension in your neck and shoulders, and breathe.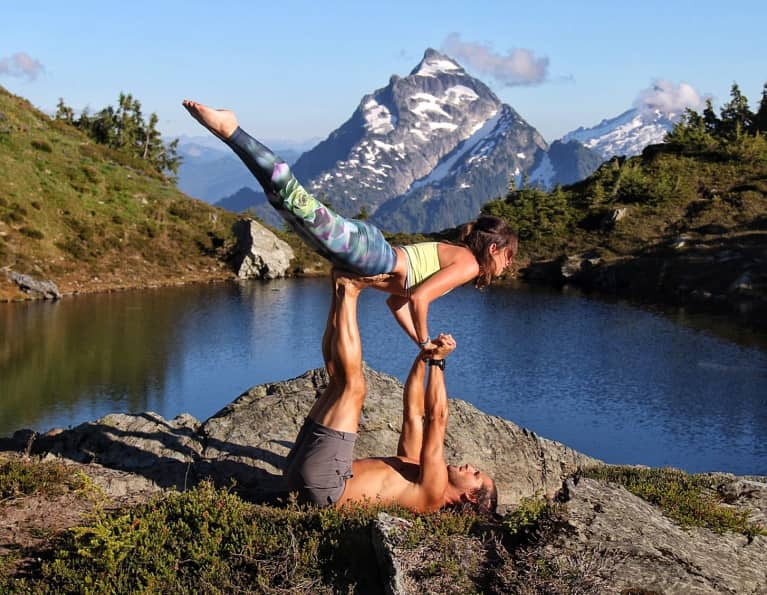 If you're hiking with a friend, practice flying with someone you trust. Have your partner lie on his or her back, rooting firmly into the ground with their feet in the air. Lean forward, resting your thighs on their feet, and grip their hands with yours. Enjoy the zero-gravity sensation!
Want to try AcroYoga? Here are eight things you should know about it.