4 Things You Need To Know Today (October 10, 2018)
mbg Contributor
By Caroline Muggia
mbg Contributor
Caroline Muggia is a writer, environmental advocate, and registered yoga teacher (E-RYT) with a B.A. in Environmental Studies & Psychology from Middlebury College.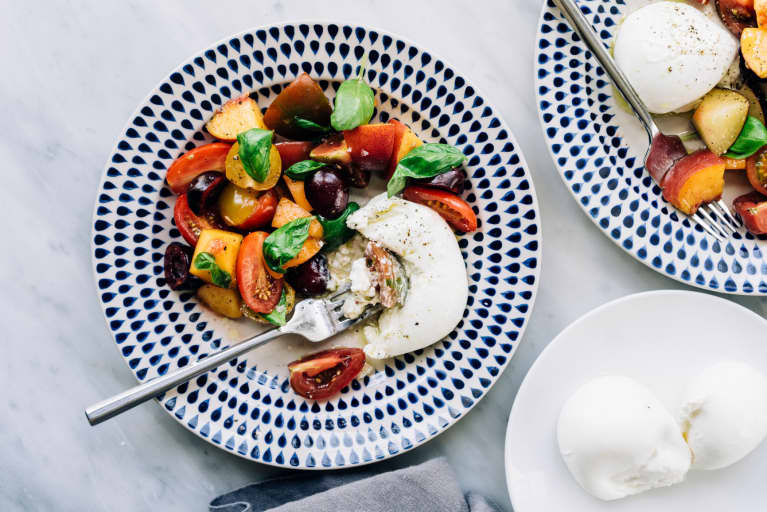 October 10, 2018 — 9:00 AM
1.
This new AI can look at an image of food and tell you the ingredients.
Researchers at Facebook's Artificial Intelligence Research (FAIR) group have developed an algorithm that can scan images of food and tell you the ingredients that went into it. "Sometimes there's ingredients you can see but there's also ingredients you can't always see, like sugar and salt and things like that," the head of the lab explained. "So they train it [the AI] with pairs of images and recipes. But then when they test it they just give the image and it generates a recipe." No word yet on how the algorithm would work with foods that appear unhealthy but are remade with healthier ingredients. (Forbes)
2.
Nerve damage could be alleviated thanks to a new implantable and biodegradable device.
Researchers from Northwestern University tested the prototype (a first of its kind) on rats who had sciatic nerve damage and found that six days of electrical pulses helped restore muscle and strength. The novelty? Scientists explained to Science Daily that the device is controlled wirelessly and disintegrates into the body—which could revolutionize the way clinicians provide therapy. (Science Daily)
3.
This new Starbucks is an eco-friendly dream.
4.
A case for counseling women who are undergoing breast cancer treatment.
Although breast cancer is less common in black women, they're 40 percent more likely to die from it than white women. One reason is that they're less likely to get screenings for early detection. But a new study suggests another issue: that black women tend to have difficulty sticking to their prescribed medication. Whether that's because of financial stress, side effects, or the need to fulfill their roles as caregivers for others, better counseling and support for black patients may be a solution, the paper's research team hopes. (NPR)