4 Ways You Can Help Those Affected By The California Wildfires
mbg Contributor
By Caroline Muggia
mbg Contributor
Caroline Muggia is a writer, environmental advocate, and registered yoga teacher (E-RYT) with a B.A. in Environmental Studies & Psychology from Middlebury College.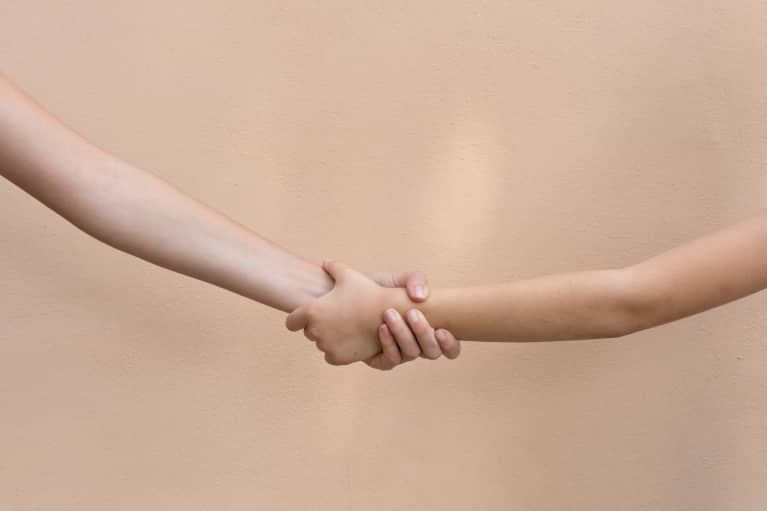 November 13, 2018 — 10:28 AM
Three destructive wildfires are burning in California. The Camp Fire, north of Sacramento, has killed 29 people since Thursday, making it one of California's deadliest in history and completely wiping out the town of Paradise. Closer to Los Angeles, firefighters are responding to the Woolsey Fire, which began Thursday afternoon near Simi Valley and has already burned more than 91,000 acres. Around the same time, the Hill Fire started near Thousand Oaks, claiming two lives.
California is no stranger to wildfires especially in the fall, but with abnormally dry conditions and higher temperatures from climate change, it's not surprising we are seeing more devastating wildfires. And windy conditions are only adding fuel to the fire. In total, 300,000 people have evacuated, 228 people are missing, and 31 are dead.
You're probably thinking like we are: What can I do to help? Whether you live in California or not, there's a lot we can do.
The No. 1 thing you can do is donate money. This way, disaster relief efforts can prioritize and use the funds for exactly what they need. As always, it's important to know your money is actually going to a legitimate charity. You can use Charity Navigator to ensure that your money is in the right hands.
There are ways to donate right from your phone.
Text REDCROSS to 90999 to make a $10 donation toward shelter for victims (Red Cross).
Text UWVC to 41444 to donate to the United Way of Los Angeles's Disaster Relief Fund (The United Way of Greater Los Angeles).
If you are in the area or interested in making your way there to help, there are ways to volunteer your time and even offer up your home.
Airbnb is making it easy for you to make your home available to victims or firefighters and, for those who have been displaced, to find housing.
Donate nonperishable foods to The Salvation Army Ventura Corps to support them in giving food and shelter to victims and first responders.
Caring Choices is looking for medical volunteers to help both immediately and throughout the response-and-recovery process. They also need donations for N95 respirator masks to give to their volunteers.
It can feel paralyzing when natural disasters hit. The most important thing you can do is take action. Whether you donate your money or time or make a commitment to live a more sustainable lifestyle—you shouldn't feel hopeless.
"It is beyond any reasonable doubt that human burning of fossil fuels, and the associated release of carbon dioxide, has increased the surface air temperature of the globe and the temperature of California in particular," climate scientist Patrick Brown, Ph.D. told mbg around this time in 2017. It shouldn't be surprising that we are seeing these types of natural disasters a year later.
With the recent U.N. report, citing a need to reduce carbon emissions by 45 percent to stop more extreme weather events and dying coral reefs (among a long list), it is now more important than ever that we take climate change seriously and work to reduce our footprint.