Our Top Picks From IKEA's New Collection That's All About Self-Care
mbg Sustainability Editor
By Emma Loewe
mbg Sustainability Editor
Emma Loewe is the Sustainability Editor at mindbodygreen and the author of "The Spirit Almanac: A Modern Guide To Ancient Self Care."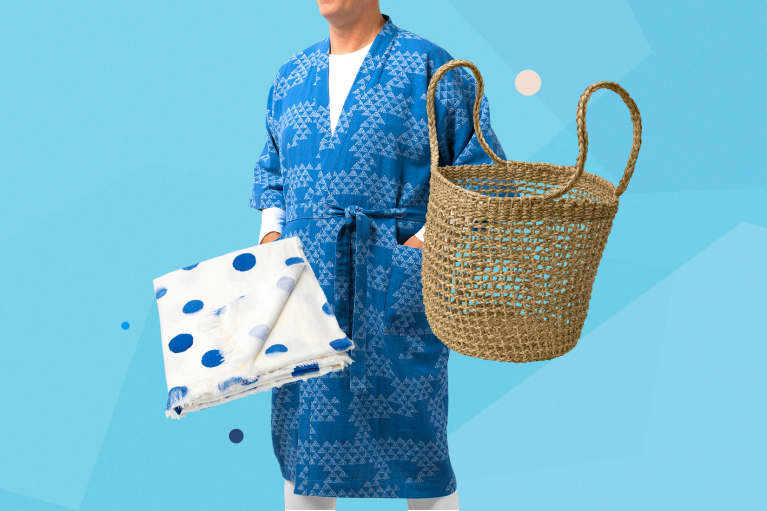 The year is looking up: Spring has officially sprung, eggs have been deemed healthy again, and IKEA just dropped a new collection.
TÄNKVÄRD, a limited-edition line released worldwide this month, speaks to the brand's commitment to using more natural materials and fibers in its quest to become a climate-positive company. (Its other eco-friendly initiatives include ditching single-use plastics in stores and cafeterias, running on renewable energy, and making its furniture easier to break down and recycle.)
The new collection features lots of linen (which typically requires less water and chemicals than alternatives like cotton), rattan (made from trees that are quick to regrow), and seagrass and boasts the catchphrase "material-ism." IKEA says that this concept is all about inviting textures that promote self-care and "bring beauty and calm to your home." We'll take it. Here are four picks we're adding to our big blue bags:
1. A multipurpose throw
This lightweight throw feels inspired by shibori, a traditional Japanese dyeing technique that creates patterns in indigo hues and is popular in interior design circles. Made of linen, it's also multifunctional, and the designer behind it says it's meant to drape over a bed or chair or even be worn as a scarf.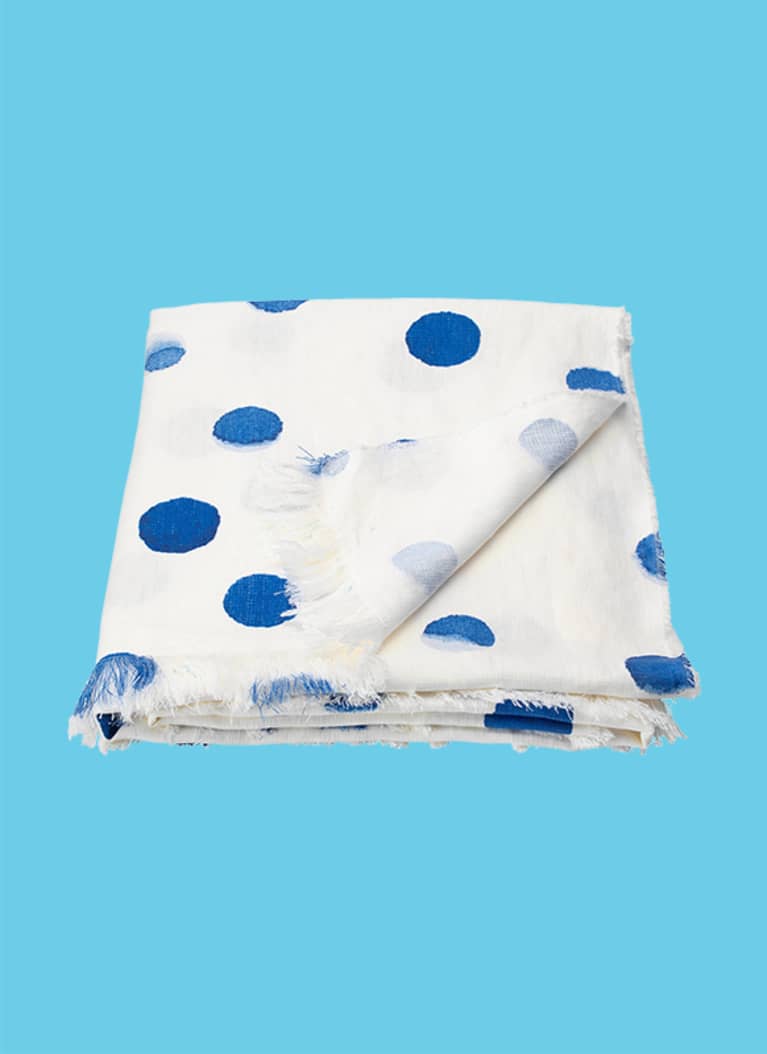 2. A cozy kimono
IKEA's first kimono, this one is inspired by Indian block printing and looks incredibly comfortable. It's the perfect companion to face masks, meditation, reading, or whatever self-care looks like for you these days.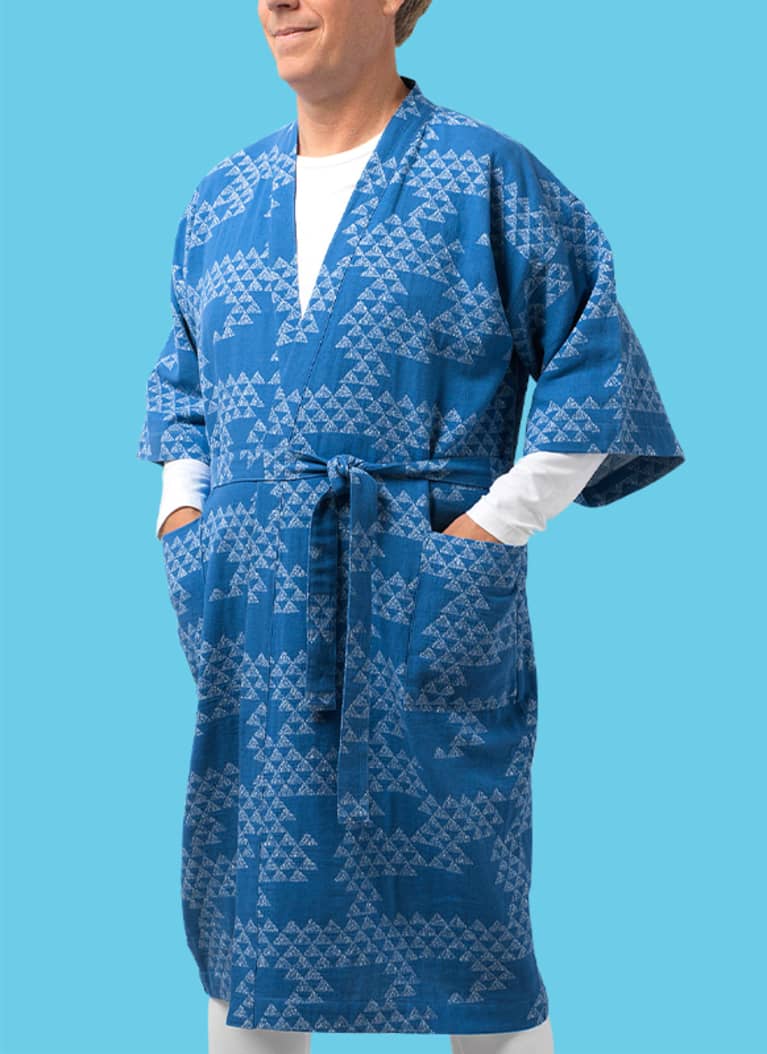 3. The perfect basket
This sea-grass basket is beautiful enough to put on display and just the right size for storing towels, bedding, or anything else you're looking to give a nice home a la Kondo method. It'd also make a great beach bag.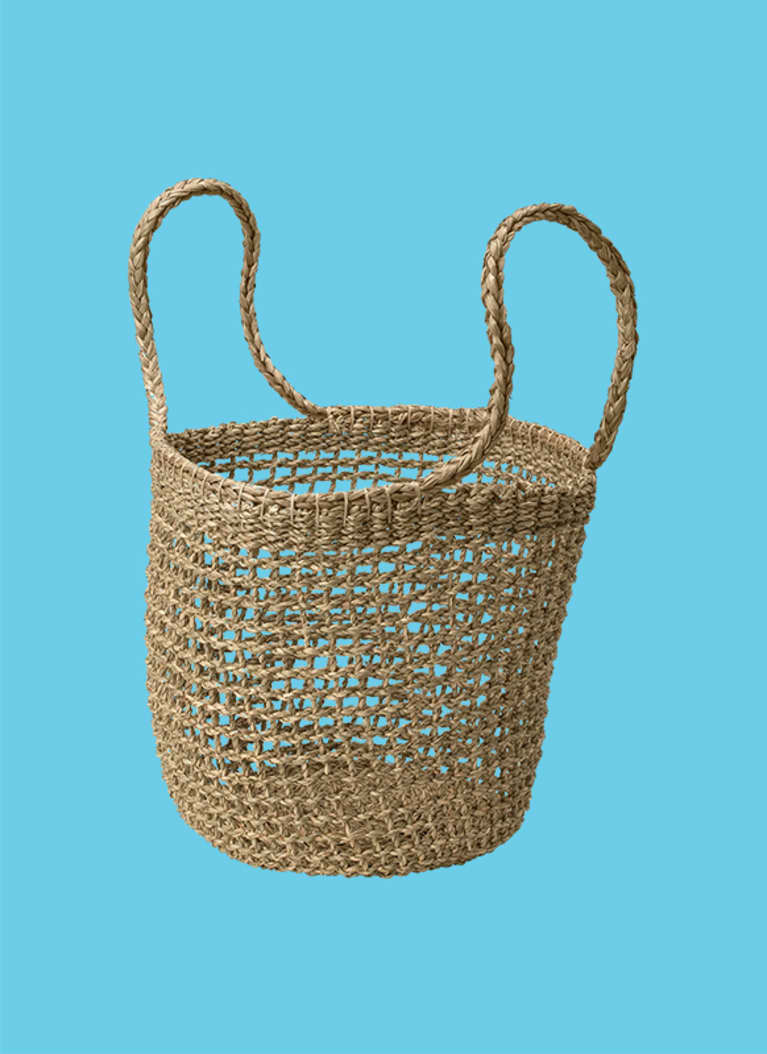 4. A woodsy clothes stand
This clothes stand looks like it could have just washed up on a beach somewhere. Made using rattan and paper, its natural feel is a nice backdrop to any clothes or textiles you want to show off.