3 Simple Hacks To Rebuild Brain Cells (Because It's Not Too Late!)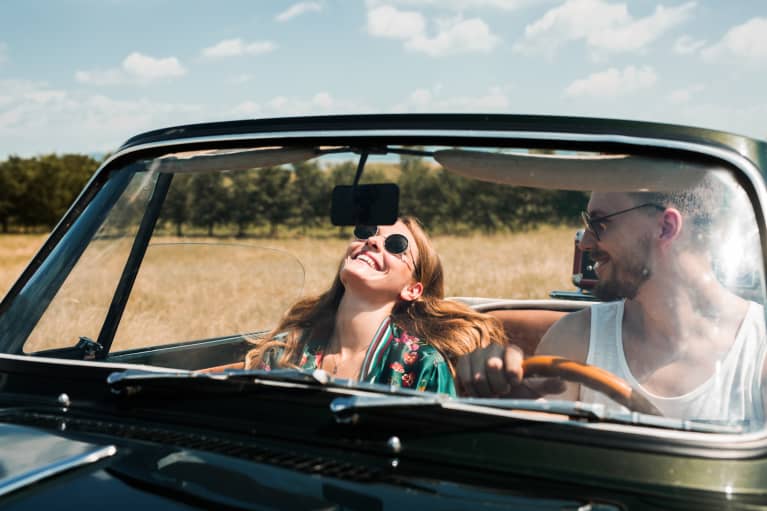 Our editors have independently chosen the products listed on this page. If you purchase something mentioned in this article, we may
earn a small commission
.
We hear about the importance of physical fitness for cardiovascular health and longevity, but how about mental fitness? Mental fitness or "working out" your brain can help you acquire new abilities or recover from injury. Rahul Jandial, M.D., Ph.D., brain surgeon, and author of the new book
Neurofitness
,
shares three ways we can boost our neuroplasticity or the brain's ability to reorganize existing neurons to create new neural connections. For Jandial, this means working toward being ambidextrous so he can use both of his hands with the same agility. If you think it's too late to teach your brain new tricks, you'll want to reconsider and try out some of these strategies.
Very early in my surgical training, I received some interesting advice from a senior surgeon. She told me surgery was a two-handed craft and suggested I spend my next vacation week with my right arm (I was right-handed) in a sling, even though it was uninjured.
I did just that, and I remember how relatively uncoordinated I was with my nondominant left hand versus my right hand. But I also remember how quickly my left hand adapted. Since then, I have actively tried to become ambidextrous in everyday life and still use a left-handed mouse, as well as use chopsticks and my smartphone with my left hand. This serves me well in the operating room, and anatomically, it keeps the movement cortices of both of my frontal lobes engaged.
But this functional plasticity is trivial when compared with the amazing recoveries I have seen my patients make. Some of them have left the hospital with loss of their right hand and weeks later returned facile with their left. I have seen others with legs that couldn't move immediately after surgery come walking in with a cane six months later. I have cared for several patients with profoundly injured speech after surgery who return fluent after weeks or even months.
Their stories are those of hard work and persistence in various neurorehabilitation clinics and facilities, facilities that exist because neuroplasticity, with which existing neurons can assume new roles, is part of the brain's backup plan. I'm still amazed by the recovery potential of the injured brain and want to inspire you with the possibilities of what we can do to keep our brains fully engaged. Here are some ways to enhance your cognitive capacities and build your resilience by nurturing your brain's natural capacity for neuroplasticity:
1.
Use your nondominant hand.
If you aren't ambidextrous, try to do more with the nondominant hand. This will force the movement areas of your cerebral cortex to recruit idle neurons to the task. Learning to play a musical instrument is a great way to engage both hands individually and in concert.
2.
Acquire a new language.
Learning a new language, even if you don't end up mastering it, is an excellent way to exercise the neuroplasticity of your left temporal lobe. Our ability to communicate arises from the function of a vaguely delineated region, and the more square footage you acquire for it, the more cognitive reserve you'll have to access as you age.
3.
Don't press "route" on your phone's map.
The main area for memory in the brain, the hippocampus, is also your brain's GPS. In fact, there are unique neurons (called grid cells) for navigating your way through a city or a subway. Grid cells are part of the neuronal tissue that is lost in Alzheimer's, leading to disorientation in severe cases. So, using your internal compass rather than immediately pressing "route" on Google Maps is a great way to develop valuable spatial orientation skills.
Based on excerpts from
Neurofitness
by Rahul Jandial, M.D., Ph.D., with the permission of Houghton Mifflin Harcourt. Copyright © 2019.