3 Ways To Sneak Some Nature Time In This Winter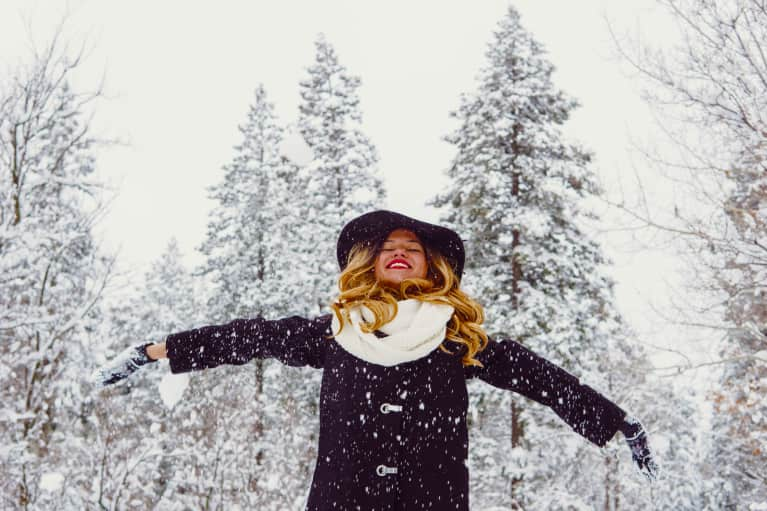 As temperatures drop and the days grow shorter, it can be tempting to limit your outdoor time to only what is absolutely necessary. And although snuggling up on the couch with some hot chocolate and a good movie is a solid winter activity, it's important to also make it a priority to get outside.
Spending time in nature is important year-round. Stepping outside reduces stress levels, increases energy, and improves our mood, among many other health benefits. And it's especially important during the winter months, when it's more difficult to get the recommended daily amount of vitamin D, and seasonal affective disorder is common.
It can be tough to work up the motivation to get outdoors when weather conditions are less than optimal, but it's certainly not impossible. So instead of going into hibernation for the next few months, throw on some layers and try one of these three options this winter.
Find an outdoor ice-skating rink.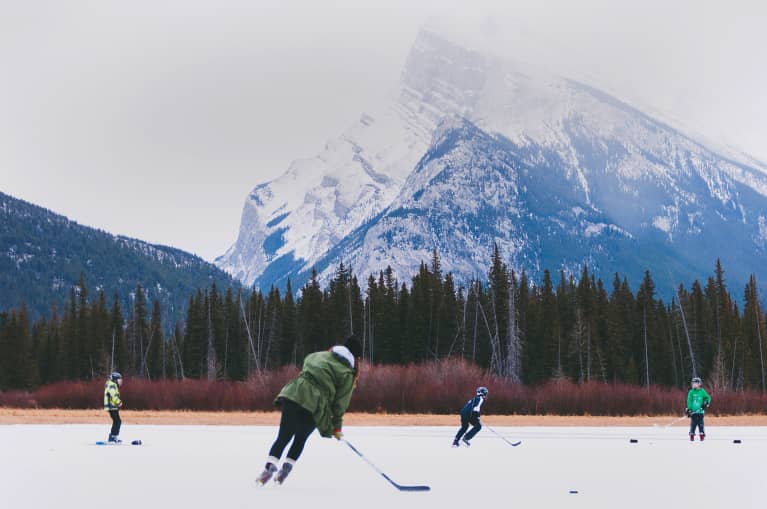 This might sound like an obvious suggestion, but it's a classic winter activity for a reason. Ice skating is a great way to elevate your heart rate and stay warm. Plus, doing activities that are only options in the winter can help you embrace the season instead of counting down the days until spring.
Many major cities open outdoor rinks in the winter months, which can be convenient if you're short on time, but it's also a good idea to research options a little further off the beaten path. Getting away from the crowds is worth it, and ice skating in more rural areas can be downright idyllic. Just dress comfortably, wear thick socks, and prepare to feel like a character out of any rom-com set in December.
If you enjoy hiking in the warmer months, there's no reason not to keep at it in the winter. As long as there isn't snow or ice on the ground, you can visit your favorite trails at any time of the year. And if you get lots of snow where you live, consider investing in a pair of crampons or snowshoes for easier hiking.
Trails tend to be calmer and less crowded when it's cold, which can be a nice change of pace in busier parks. Plus, you can enjoy your favorite views in a completely new way. Layer up, pack a thermos of coffee, and let yourself take in all of the sights and feelings you simply can't get from the comfort of your couch.
Try skiing or snowboarding (or tubing).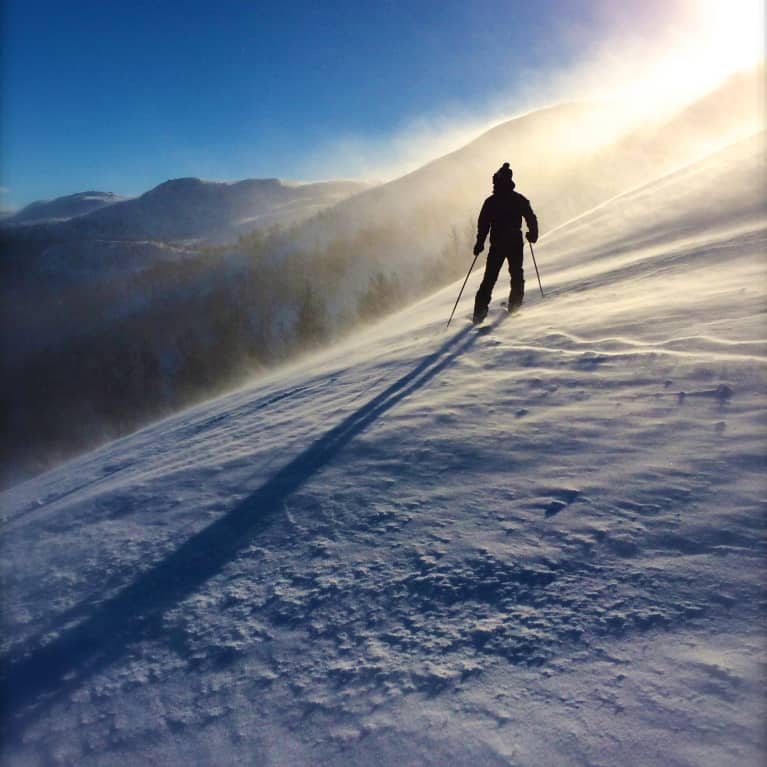 Depending on where you live, finding a ski resort can be more challenging than finding an ice-skating rink or good hiking spot, but it's entirely worth the extra effort. Skiing and snowboarding are fun, challenging forms of exercise—not to mention most ski resorts have hot chocolate ready to go at the bottom of the slopes.
If you're new to winter sports and don't feel like taking lessons, look for resorts that offer snow tubing. It requires almost zero effort or skill and is equally effective for getting some sun and breaking up the monotony of being indoors. If you've never had the experience of forming a giant tube chain and speeding down the side of a snow-covered hill, I recommend that you assemble a group of friends and hit the nearest slope as soon as possible.
Now that you've picked an outdoor activity, it's time to stock up with the right gear.