Spill Your Golden Milk? 3 Tips For Removing Turmeric Stains
Contributing writer
By Suzy Scherr
Contributing writer
Suzy Scherr, author of The Apple Cider Vinegar Companion, The Baking Soda Companion, and The Honey Companion is a personal chef, writer and culinary instructor. Scherr has appeared on TODAY and is a regular contributor to a variety of magazines and online publications including Parents, Fit Pregnancy, and Every Day With Rachael Ray.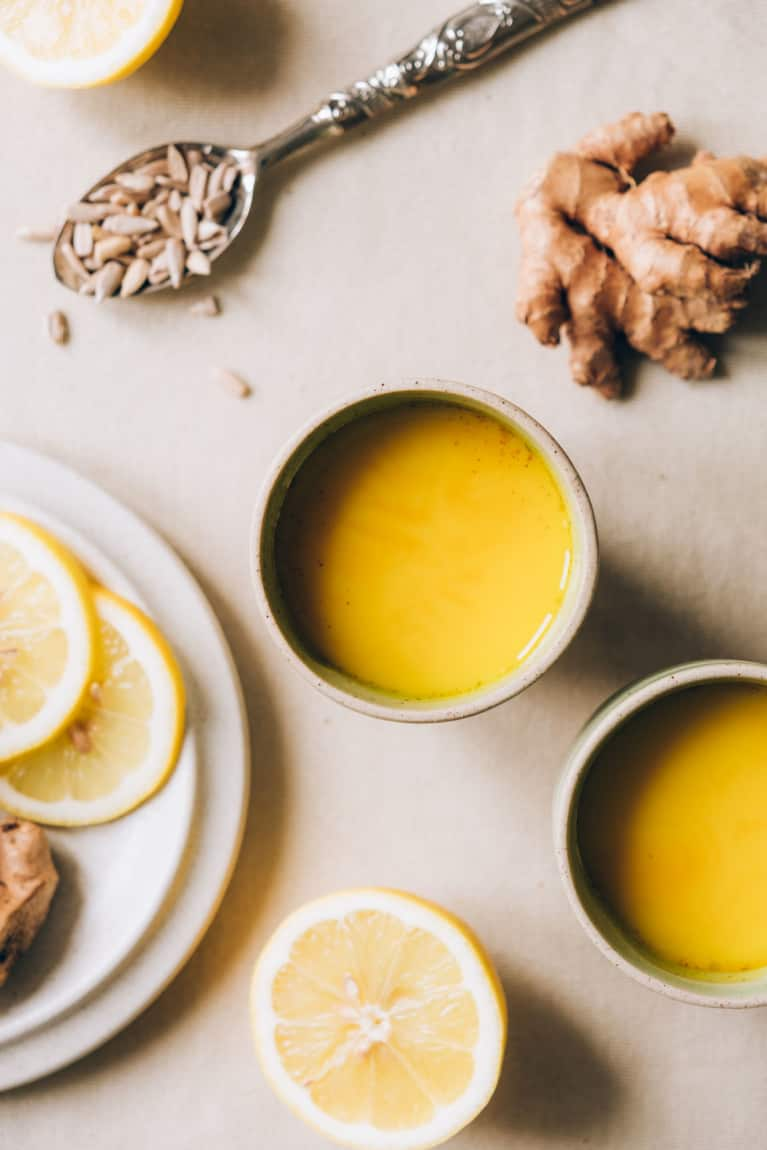 Our editors have independently chosen the products listed on this page. If you purchase something mentioned in this article, we may
earn a small commission
.
Your new favorite superfood has left its signature golden calling card on some of your old favorite dishware, linens, countertops, and, in all likelihood, even your hands. Now what?
Don't fret—if you act fast and follow these stain-busting tips, you'll be able to salvage your stuff and your sanity.
For plastic and ceramic dishware.
Combine the water and bleach or vinegar in the stained dish or mug or in another container large enough to hold the item to be cleaned (mixing spoon, food processor parts, what have you). The solution can be scaled up, as necessary, for larger items.
Soak the stained item overnight, then wash well with soapy water.
1 tablespoon baking soda
1 tablespoon water or fresh lemon juice
Combine the baking soda and water or lemon juice to make a paste.
Apply it to the countertop, then allow it to sit for 10 to 15 minutes.
Scrub with a sponge, rag (perhaps from a T-shirt you've already stained with turmeric), or Magic Eraser until the stain is minimized and/or removed completely.
For fabric (such as clothing or table linens).
1 to 3 teaspoons baking soda or cornstarch
⅛ teaspoon liquid laundry detergent or liquid dish soap OR ¼ cup bleach
Bucketful of hot water
Here's where acting quickly counts the most! First, wipe off as much turmeric as you can, then sprinkle the baking soda or cornstarch onto the affected area. After 5 to 10 minutes, you should notice the powder soaking up some of the stain, which allows it to safely be brushed away.
Next, pour the liquid detergent onto the stain and scrub gently for several minutes on both sides of the fabric with a washcloth or soft toothbrush. Let the detergent sit for about 10 minutes, then wash your garment in a washing machine on its hottest setting. Dry in a dryer or in the sun. For some reason, sunlight has magical stain-lifting powers. Really!
And, of course, for stains on pure white fabric, there's always bleach. Add the bleach to the bucket of hot water and soak your white clothes or linens for about 15 minutes before sending them through the wash.
If all else fails, use the stained fabric for something else. Like as a rag for cleaning your turmeric-stained counters!