Tired All The Time? Here Are 3 Surprising Things That Will Banish Your Fatigue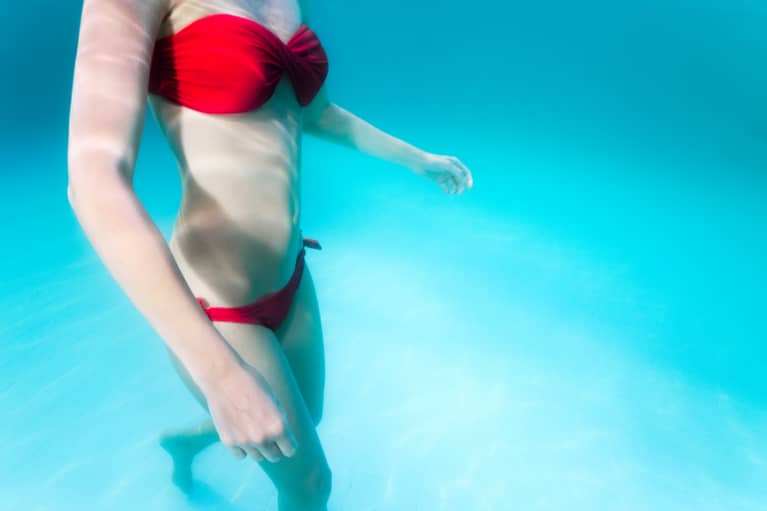 As a medical doctor and regenerative-medicine specialist, I'm always researching for new ways to help my patients feel younger, more vibrant, and full of energy. And as far as lifestyle choices go, there's a lot you can do to support healthy mitochondria—the small energy factories in our cells that produce ATP—which are the scientific secret to optimal energy. These include keeping stress under control with meditation and exercise, getting a good night's sleep (every night), reducing your toxin load, and making sure your diet and supplement regime is mitochondria-friendly.
Once I've covered the basics I often talk to my patients about more alternative ways to give the mitochondria a boost. Here are four great ways to boost mitochondrial function for near-instant energy:
Many people aren't aware of this, but cold temperatures support your mitochondria's ability to produce energy. Research studies have looked at whole-body submersion, "ice jackets" and other types of cold therapy for their many health benefits. You may have noticed that whole-body cryotherapy is gaining popularity for reducing inflammation and fatigue and speeding athletic recovery. The good news is that you don't have to pay for an expensive cryotherapy session to get the benefits of cold therapy.
If you're a swimmer, it's especially easy. Just dive in and swim underwater until you get short of air. If you don't have access to a pool, don't worry. We all shower so that's another easy way to get your daily "cold hit." At the very end of your shower, make the water temperature a little warmer than you normally like it for about 30 seconds (long enough to take away the sting of what is coming next). Then, turn the water temperature to cold for 30 seconds and put your face right in the shower stream. You'll feel a nice boost of energy from this—so go ahead and try it!
Vitamin D is always on my mind when a patient comes in complaining about fatigue, and it's usually on my list of the best supplements for optimal energy levels. But this trick isn't actually about vitamin D, it's about pure UV light. Just 10 minutes of direct sunlight is indeed enough to give your mitochondria a measurable boost. Don't make the neighbors talk, but the more skin (no clothing, no sunscreen) you can expose, the better.
I also recommend avoiding fluorescent lighting (whenever possible) for good mitochondrial health. There are ongoing studies about the best light for humans and which types might be hurting us. There's no definitive conclusion yet, but at the moment, I'll say it looks very clear that we should avoid fluorescent lighting if we can.
Lastly, my final recommendation is for using a far-infrared (FIR) sauna. If it's in your budget, a two-seater FIR is a great investment in your health. Be careful to purchase one without glues or resins. There are also FIR mats and tents, which are much more affordable, and some medical offices, gyms, and spas will allow you to come in and use their FIR for a fee. A FIR is an excellent way to sweat out toxins—just make sure you get into a cold shower immediately after your FIR session for an added boost.
As an expert in health and energy optimization, my daily routine includes a FIR session, followed by an immediate dive into a non-heated lap pool where I swim underwater for about one minute. Then, I do HIIT training in the lap pool. I follow this with a hot shower and finish up with a 30-second blast of cold water. Wow! I do all this for a battery-recharge around 5 p.m. and it keeps me going strong until midnight. So test out some of these strategies and find the one(s) that give you the best energy burst. It just might change your life!
Looking to have tons of energy every single day? It's time to read up on mitochondrial health, and talk to your doctor about these supplements.