3 Health Discoveries We Should All Know About From 2017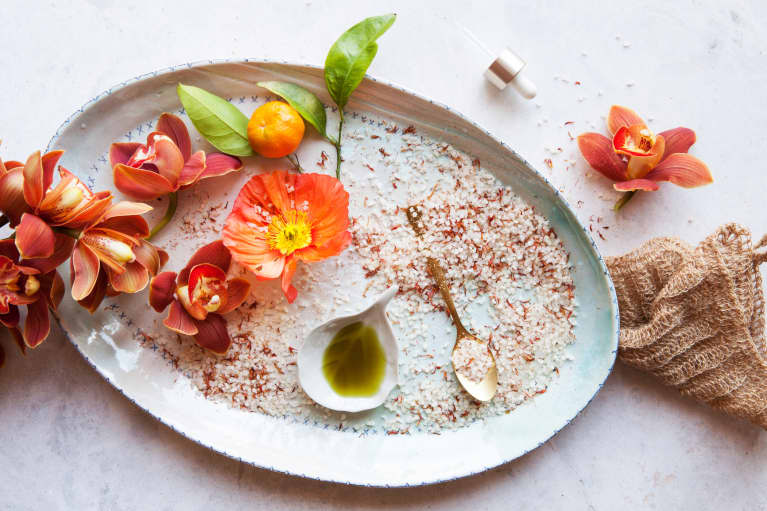 We're coming to the end of a long year and as the weather gets colder and we spend more time indoors, it's a good practice to reflect on all the things we've learned in the last 12 months. When it comes to health, it can feel like there's a new study or story coming out every day. If you feel like it's hard to figure out what's significant and what's not—you're not alone.
As an M.D., it's in my nature to constantly read up on new discoveries in health and science. This year, I'm especially excited about a few new discoveries and paradigm shifts. Here are three that I think everyone should know about:
1. Your mitochondria are super important—and they like to eat fat.
In the early 2000s, there was a movement to make fat the enemy of health, which inadvertently led the masses to choose salad dressings, yogurts, and other foods with less fat. As a result, food companies started adding in more sugar as the trade-off. At this point we've recognized that fat isn't the enemy, and we've also realized that sugar isn't our friend. We now find ourselves in the age of healthy fats, like those found in avocados and omega-3s. Why the obsession with healthy fats? Well, we're starting to think of feeding ourselves as feeding our cells instead. What part of the cell is fat targeting? The mitochondria are a microscopic organelle inside every living cell that take the oxygen we respire and harness the energy to create vital molecules for metabolism. Apparently, mitochondria actually operate in a superior way when fed healthy fats. To gain optimal benefits from your mitochondria, experts are also recommending that when eating your good fats, try not to confuse the mitochondria by eating carbohydrates at the same time.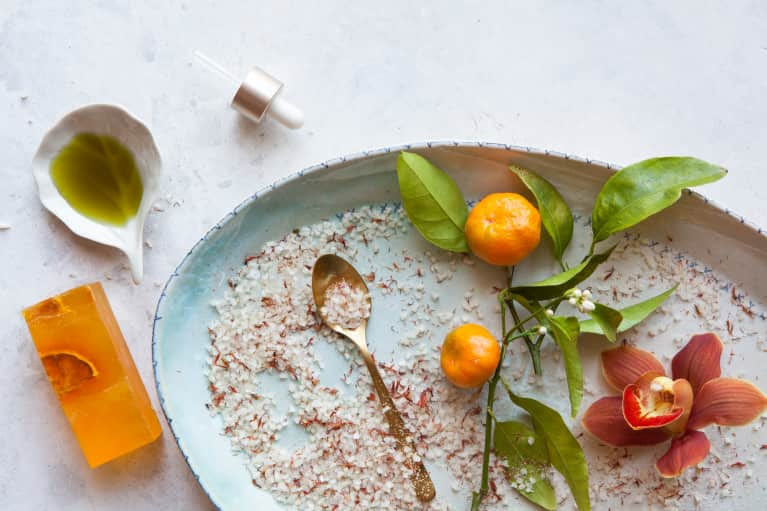 "The cure for anything is saltwater—tears, sweat, or the sea." As cliché as this saying may seem, this year we learned that it's applicable to everyone interested in health and wellness and is worth adding to your repertoire of health mantras. All you need is a quick internet search to realize that we're starting to change our perspective on salt, a mineral that has had a bad rap for causing hypertension. A deficiency in salt might even be responsible for unwanted weight gain or other symptoms. Salt is hitting the market in more ways than one, and there is much data to support the health benefits of salt in the spa or tub setting. To name just a few, there are salt baths, foot soaks, and even entire spas dedicated to the celebration and usage of a variety of salts to achieve health and wellness. Plus, salts are largely affordable, and the ritual does not need to be time-consuming—it takes a mere 10-minute soak several times a week to begin to experience the health benefits of salt.
3. The pollution problem is becoming more serious by the day.
The previous two developments hopefully leave you with positive feelings for the upcoming new year. There are two sides to every coin, however, and inevitably one side is always a bit less optimistic. We can't ignore the new information coming out that tells us what factors in life are going to harm us despite our best efforts at self-care. And pollution is one factor that is seriously threatening our health.
We all share the air we breathe and the water we drink, and the fact is that these resources are crucial to life itself. Sadly, we're finding out that they are often inundated with chemicals that are unknown and potentially interact with our fragile human cells in a detrimental way. Luckily, the tech industry is ever striving to cast light on these dark problems and as of late, biosensors are being called to arms. The most recent data calls for in situ real-time monitoring using the most modern fuel-cell technology to tell us what compound could be a possible environmental contaminant as quickly as possible. Recently, a review was published addressing the recent progress of biosensors for environmental monitoring. So while this black cloud (literally) looms over us, it's comforting to know that great minds are out there brainstorming solutions to the pollution problem.
Want to know more about the mitochondria? Check out our 11 trends to watch in 2018.