New Research Outlines 3 Essential Traits For Dealing With Collective Trauma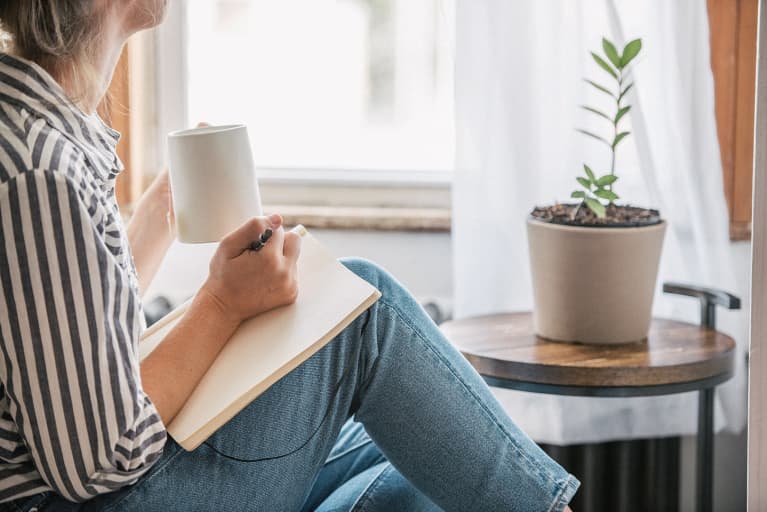 April 30, 2020 — 21:28 PM
Everyone deals with stress, anxiousness, and trauma differently. But by studying previous examples of collective traumas such as the 9/11 attacks, researchers from Binghamton University have identified three coping strategies that can be beneficial for nearly anybody. Let's dig into these 3 C's of coping and how we can use them to stay resilient through the trauma we're currently living through:
Without a doubt, this pandemic has left many of us grappling with a lack of control. But in a world where everything outside feels like chaos, we still get to choose how we respond and act. Maybe for you that's taking some time to declutter your home, pick up a new hobby, or double down on taking care of your health. Whatever you can do to empower yourself is never a bad idea, according to this research.
Coherence is all about our need to make sense of the world and find meaning in the difficult things. One way to do this is through what the study describes as "acceptance-based coping." Going back to the idea of controlling what you can, coherence involves accepting what you can't. Practices like meditation and mindfulness, which allow us to take a step back from intrusive thoughts and look at them more objectively, can help.
"People are unique, and the way they cope should be consistent with their needs and values," Craig Polizzi, a doctoral student, reiterates in the study. So while healthy coping mechanisms will look different to everyone, there are some practices that are near-universal in their ability to ease stress. A few more calming practices that experts say can hold up to tough times include breathwork, gratitude, and regular exercise. Eating a balanced diet and complementing it with supplements that help manage stress, like hemp extract, can also be beneficial.* Whatever it is you need in this moment, we hope you take it.