Live From SXSW: How 3-D Printing Could Revolutionize Affordable Housing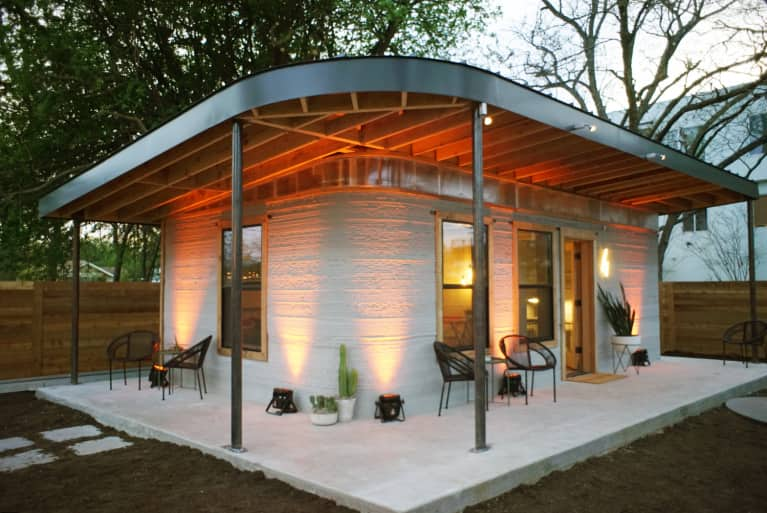 One of the biggest announcements to come out of South by Southwest so far? A tiny house.
At this year's festival, Silicon Valley–based nonprofit New Story took to the stage with construction company ICON to announce a collaboration that seeks to bring affordable 3-D-printed houses to the people who need them most.
"We thought, what would it look like to have more of an exponential breakthrough for such a big challenge?" New Story CEO Brett Hagler told Fast Company, referring to the 1 billion people around the world currently without shelter.
With a large 3-D printer, New Story says it's possible to build a house in as few as 12 to 24 hours for roughly $4,000 (compared to the $6,500 currently spent on most affordable housing). The company has its sights set on rural El Salvador for the first cluster of 3-D-printed homes, set to open doors in 2019. The houses will be between 600 and 800 square feet and made of easily accessible materials like concrete. Another benefit of this kind of basic, automated building is that it cuts down on the waste typical of construction sites.
While there are other companies working on developing 3-D-printed homes, this is the first to cater specifically to low-income communities. It's innovations like these that make us hopeful for a more just, sustainable future.
Speaking of sustainable tech innovations, here are a few more that have us excited.