23andMe Was Just Approved By The FDA To Evaluate Cancer Risk
mbg Health Contributor
By Gretchen Lidicker, M.S.
mbg Health Contributor
Gretchen Lidicker earned her master's degree in physiology with a focus on alternative medicine from Georgetown University. She is the author of "CBD Oil Everyday Secrets" and "Magnesium Everyday Secrets."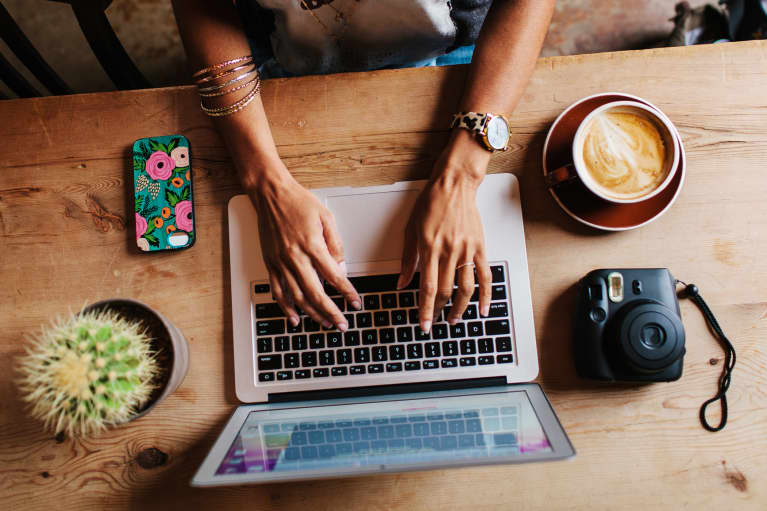 Ever feel like health news is too overwhelming, fast-paced, or hard to decipher? Us too. Here, we filter through the latest in integrative health, wellness trends, and nutrition advice, reporting on the most exciting and meaningful breakthroughs. We'll tell you exactly what you need to know—and how it might help you become a healthier and happier human.
You've probably heard of 23andMe, the leading consumer genetics and research company and the reason a handful of your friends and family members seem to know everything about their ancestry, origins, and genetic predispositions. What is the true value of these tests? Getting your genes tested can help you identify weak spots in your genetic makeup (for example, a mutation that puts you at risk for blood clots) and tailor your diet and lifestyle to account for them. And now, the FDA just approved 23andMe's direct-to-consumer genetic test on cancer risk.
What does this test look for?
The test will check for genetic variants on the BRCA1 and BRCA2 genes, which have been linked to an increased risk of developing breast and ovarian cancer in women and prostate cancer in men. These mutations are most common in people of Ashkenazi Jewish descent, and knowing whether or not you have these variants can be lifesaving, as a woman with just one of them has a 45 to 85 percent chance of developing breast cancer by the age of 70. Getting this test done will both identify the genetic variants and inform people—many of whom are completely unaware—that they are actually of Ashkenazi Jewish decent.
Integrative and functional medicine doctors have long used genetic testing like 23andMe to identify genetic variants in order to personalize treatment plans. For example, mutations in the MTHFR gene have been linked to weaknesses in a wide range of biological processes that play important roles in our health. The good news is that when it comes to genetic predispositions, knowledge is power.
What does this mean for you and me?
The good news is that a lot of the time, once you know you have a genetic predisposition to a certain disease, you can tailor your diet and lifestyle to reduce your risk of developing it. Many cancers have genetic components, but lifestyle factors are proving to be just as (if not more) important. The FDA approval is a big deal for both the company and customers who want to test for genetic variants that are linked to an increased risk for breast, prostate, and ovarian cancer—without a prescription. This is a big step for empowering patients to take control of their own health and practice preventive medicine.
Anne Wojcicki, the CEO and co-founder of 23&Me, celebrated this major milestone, saying, "We believe it's important for consumers to have direct and affordable access to this potentially lifesaving information. We will continue pioneering a path for greater access to health information and promoting a more consumer-driven, preventive approach to health care." And that sounds pretty great to us.
Thinking about getting your DNA sequenced? Here are some of the genes of interest to this functional medicine expert.