11 Real Women On What They Love Most About Their Bodies
Contributing Wellness & Beauty Editor
By Lindsay Kellner
Contributing Wellness & Beauty Editor
Lindsay is a freelance writer and certified yoga instructor based in Brooklyn, NY. She holds a journalism and psychology degree from New York University. Kellner is the co-author of "The Spirit Almanac: A Modern Guide to Ancient Self Care," with mbg Sustainability Editor Emma Loewe.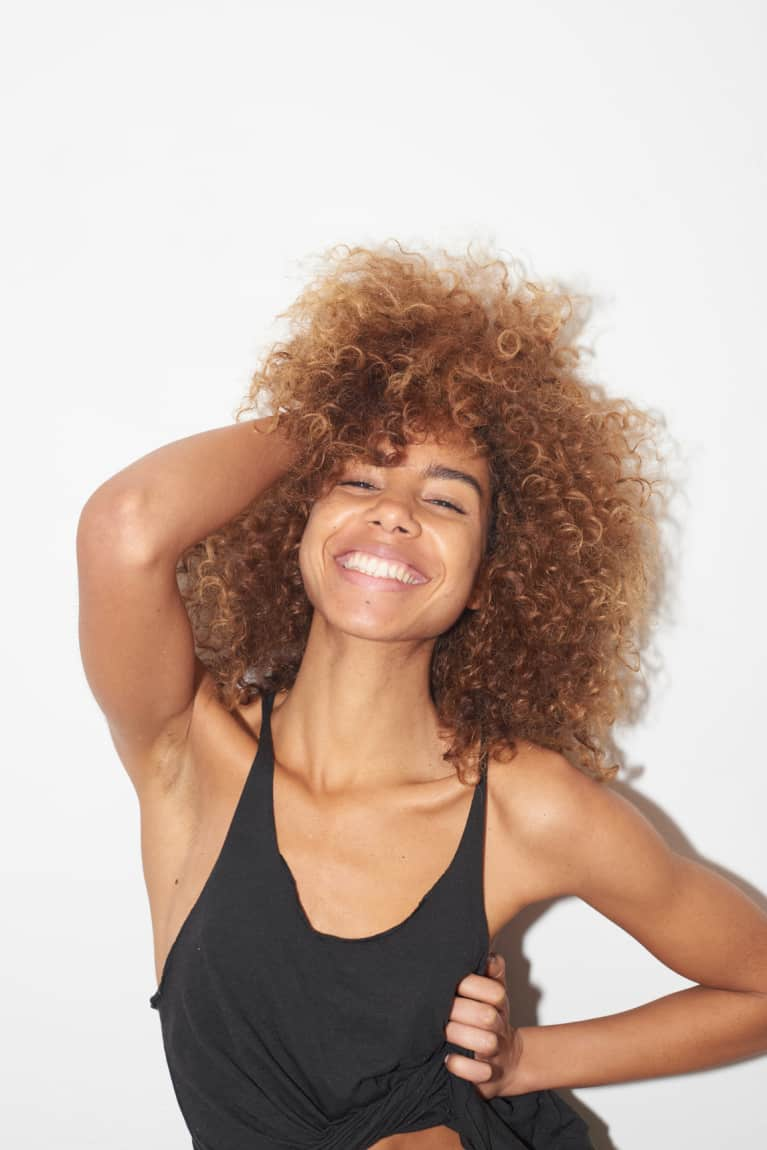 Our editors have independently chosen the products listed on this page. If you purchase something mentioned in this article, we may
earn a small commission
.
We live in an exciting time. Now more than ever, women have had a chance to make themselves heard on all kinds of issues, with our bodies and womanhood being central to the conversation.
Self-care is a radical act, one that defies the thoughts and opinions of others and instead empowers the self. This year, women are openly loving their bodies for what they do for us and how they look without the fear of being judged by another. A slew of books released on this exact topic is indicative of a broader shift away from perfection and into an era of self-love, healing, and empowerment. Kelly Leveque, beloved nutritionist and health coach, released her book Body Love: Live in Balance, Weigh What You Want, and Free Yourself From Food Drama Forever in June, model and body activist Ashley Graham's book, A New Model: What Confidence, Beauty & Power Really Look Like debuted in May, and The Honest Body Project: Real Stories and Untouched Portraits of Women & Motherhood comes out next week.
"When people take care of themselves, whether their body physically changes or not, their outlook on life is renewed. They are looking through a different lens because they decided to love themselves," said Leveque.
To top it off, the wellness Instagram world was abuzz with #bodylove after Adidas ambassador and SoulCycle instructor Jera Foster-Fell started a game of body positive "tag," in which she nominated fellow influencers and Instagram friends to share something they loved about themselves with the world and asked them to tag their friends to do the same.
To celebrate this progress and to keep the wave going strong, we asked real women from a variety of backgrounds with diverse bodies and life experience what they love about their physical beings, and why. Some are models, some are plus-size, some are average Josephinas, but they all have one thing in common: It wasn't easy to accept themselves as they were at first. Here's to the journey—may these women inspire gratitude and love for the bodies that carry us through life.
"I love my rib cage. When I put my hands on my ribs and breathe into that built-in protective armor, I'm reminded that strength comes from within, and I feel safe." —Jess
2. Rebecca Kennedy, personal trainer & athlete.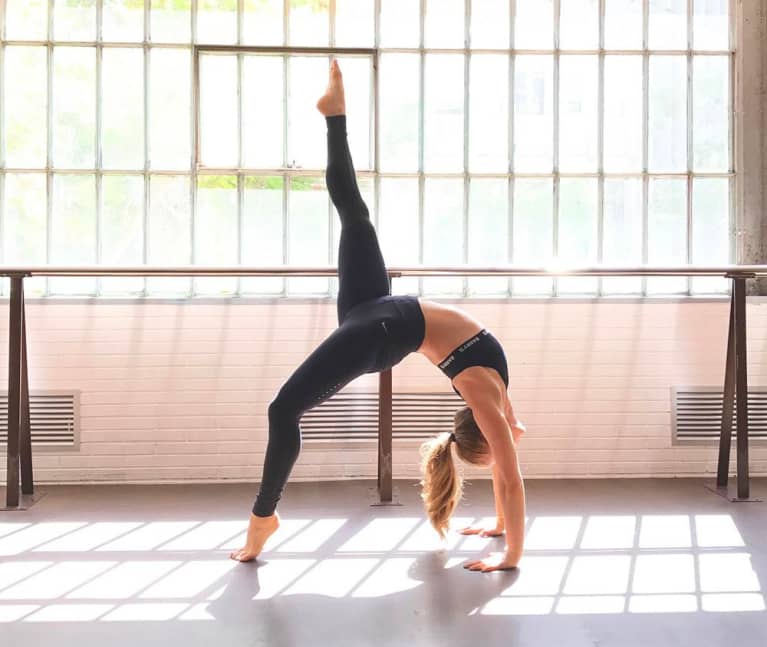 "As a gymnast and sprinter I always have had thick thighs...they are strong and super curvy. Being scrutinized on camera didn't help either. To say I was self-conscious would be putting it lightly, but in the last several years I've realized these powerful, defined legs allow me to do some really cool stuff! I LOVE them, and even better, I'm proud of them!" —Rebecca Kennedy
"I struggle to accept individual parts of my body. My butt has cellulite. My boobs could be perkier. But no matter my weight, my body remains proportional, for which I am grateful. What I love most about my body is that every part works together. While my dress size fluctuates, my hourglass figure doesn't." —Brittany
4. Meredith, programs & communications manager.
"My butt has gone from my shame to my favorite! It has been a journey of acceptance, but now I like that it is sexy and worth showing off!" —Meredith
5. Emma Loewe, mbg's associate green & home editor.
"My hair! We've had some ups and downs over the years, but I've grown to love how thick and unruly it can be." —Emma Loewe
6. Katie Horwitch, activist & founder of WANT.
"It's funny—I honestly don't think of my body in terms of what I love/don't love anymore. Whereas I once used to pick apart every detail and let anything I didn't think was 'good enough' completely ruin my day, I now view my body like a best friend or beloved family member. Sometimes I don't like what it's telling me or what it's doing, but the love is unconditional. And that's what matters. Everything else is momentary." —Katie Horwitch
7. Laura, social media manager.
"In high school and college, there was nothing I found more embarrassing than my small boobs. I absolutely hated them. Now that I'm 30, I'm obsessed with them! I love fashion, and it's nice to be able to wear anything without them getting in the way." —Laura
8. Kelly Leveque, author and nutritionist.
"I really love my eyes, specifically my crow's feet. I don't have blue eyes and or anything like that. My dad always said I smile with my eyes. Because of this I got crow's feet at a very young age, but they make me really happy because they remind me of all the times I laugh and smile. I connect with people by making eye contact. I have good friendships and relationships, and my crow's feet are a testament to that." —Kelly Leveque
9. Jera Foster Fell, SoulCycle Instructor.
"If I had to choose a physical attribute, I would have to go with my shoulders and arms. Over the last two and a half years, fitness became my passion, and now my career, and I think that my shoulders and arms represent that. I like being able to see the hard work that I've put in, but it's incredible to feel the power that they now have, too. I remember when I could barely do a pushup or a pull-up, and now I can knock out several of both!" —Jera Foster Fell
10. Melissa Riling, Limbo boutique owner.
"I think it's got to be my long-ass red hair. It allows me to stand out and be memorable to people without having to spend any time thinking about how I look. Also I feel super-connected to my family and other redheads I meet; there is a little bond we all have like, "Don't worry; I've got your back because we are down to 3 percent of the population, and we need you." Red hair definitely has its downsides, the creepy men, the stupid South Park creepy ginger thing, and having to lie to sweet old ladies that their dyed red hair does look natural...but it is ultimately a unique experience that I have grown to love." —Melissa Riling
11. Lisa, holistic medicine expert.
"This question was hard because I honestly like all my body parts. I experienced some health struggles when I was younger, and it taught me that your body can be your ally or your worst enemy, and it will turn on you if you don't actively show it love and gratitude. These days, I feel like I know better than to wish away any part of a healthy body—even if it keeps me from fitting into a pair of shorts or a dress I reallyyy wanted to buy. " —Lisa
Feeling empowered by the realness? Here's how 10 real people calm their anxiety.