Keep These 10 Foods On Hand, And You'll Always Be Able To Make A Quick, Healthy Dinner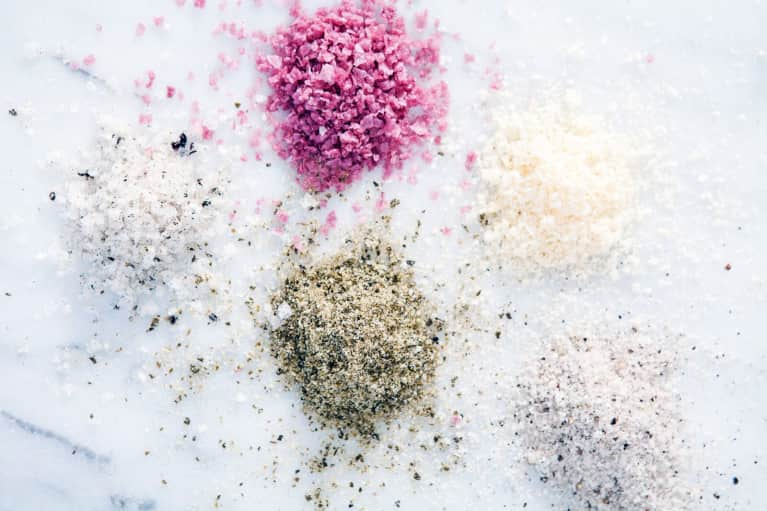 Our editors have independently chosen the products listed on this page. If you purchase something mentioned in this article, we may
earn a small commission
.
If you keep a few ingredients in your pantry and fridge, you'll always be prepared to throw together a quick, healthy dinner. Chef Peter Miller, the author of Five Ways to Cook Asparagus (one of this season's most buzzed-about books), calls it "dinner in ten details."
"It is not unlike camping in remote areas," he says. "You must trust and rely on what you have to make you proud and keep you nourished. Keep a healthy stock of these things, and you will always sense that you are covered."
Here, he shares the 10 details that'll take you from takeout to easily homemade.
1. Good flake salt, fresh dried black peppercorns, and one dried hot red pepper:
I am bundling the three as one, both for their size and their companionship. Good salt saves nearly anything, from a radish to a strawberry. There are good salts and there are dull salts—this is not the place to save a penny, so buy a true, natural flaky salt. Jacobsen Salt in Oregon produces a fine product.
Peppercorns are similarly varied. If possible, buy your peppercorns from a shop that knows when they were dried. After a year or so, the effect is considerably dulled.
The dried hot red pepper is crucial. I always take one if I am going somewhere to cook. With a tiny sprinkle added to a sauté or sauce or dressing, you will bring a spark. It is the antidote of a little heat.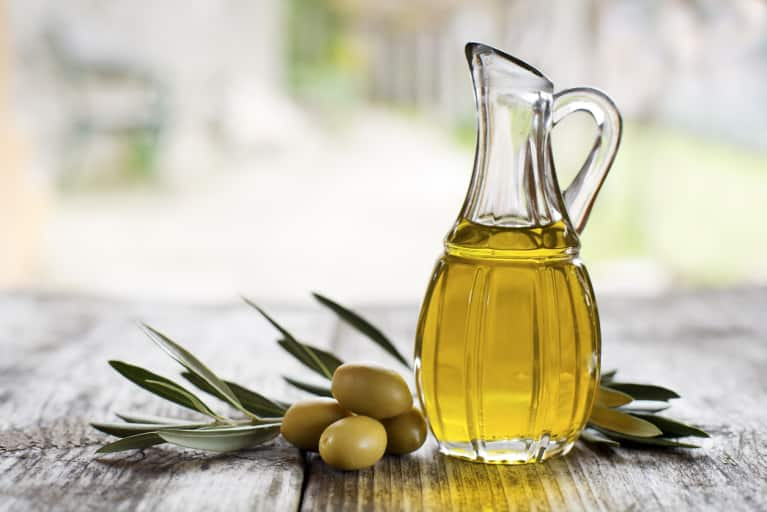 It need not be the most expensive brand, nor should it be hearty or thick. We use Sicilian Partanna extra-virgin oil. The oil must be able to both sauté and to serve in salads and, in a thin stream, to drizzle across a dish as a finish.
It is important to use fresh olive oil, one that has been opened for only a few months. The oil is vulnerable to light and air and heat, so keep it safe—but use it soon. Then get a new bottle.
We take it somewhat for granted, but vinegar is a true restorative. Unlike olive oil, your vinegar need not be fresh; it can even age a bit. We use white wine vinegar—it should be slightly sparkling, bright, and almost tasty. All cuisines know that vinegar can save and celebrate many foods, giving depth where the meal seemed otherwise doomed to being flat. Use it in drops and with care. It is an especially brilliant addition to soups, and beans and lentils, fish and leafy greens (and is great for you, according to science).
They are each a spritz of freshness—a few drops will revive chicken and fish, meat and vegetables, hot and cold. They bring a kind of immediacy to the food and, no matter your products or equipment, in the end it is their freshness that will be recalled.
We have thrown lemon halves in with the pasta as it is cooking, and then added cracked pepper and grated Parmesan, and the meal was done.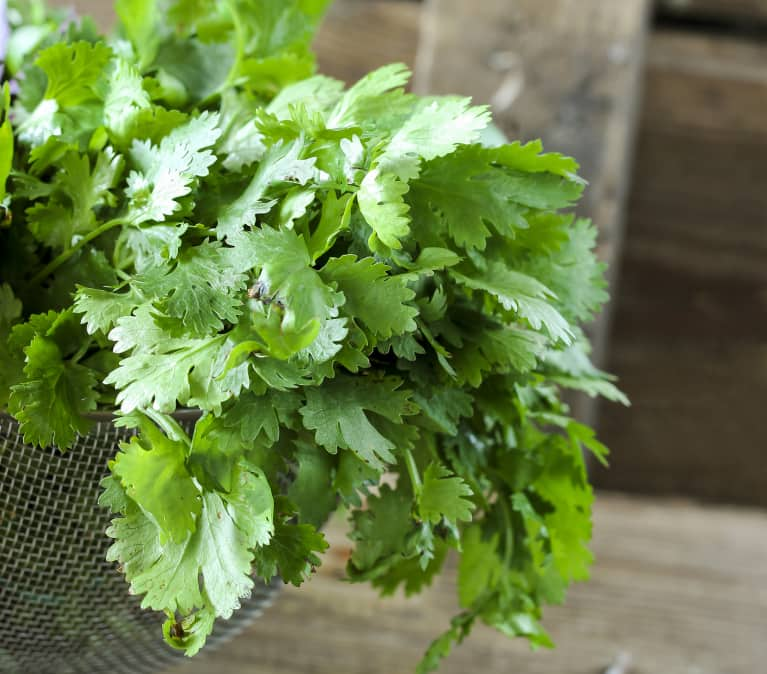 Like the lemon, these two greens signal freshness. They are not sustenance, but they are elegance. Chopped and added to a dish, they change the script with their lovely taste and appearance—and tons of health benefits, including chelation and cleansing.
You must learn to store them well, so they stay fresh and healthy. The larger plastic yogurt containers seem to work well in the fridge. They need care but not more than a few moments each day.
It is a tribute to Parmesan that it is such an important staple. You will only need a half-pound chunk or even less, but you must store it well so it does not dry out. And buy the true Parmesan—it is a brilliant example of sustainable food, made from milk that can only be hours old, cured for a year, natural and organic. It has, now, many pretenders, so buy carefully.
There is nothing to match the impact of true grated Parmesan cheese on fresh greens or cooked pasta or vegetables or eggs or breads and crackers. It is the king and perhaps shall always be. Care for it like the treasure that it is.
7. Broccoli and cauliflower:
They are similar in bulk and family and both available nearly year-round. But they do have seasons, and you should learn when you can get true fresh versions, for they are even better in season. Both are often well-handled so always wash them well.
They are quite versatile but both can get ill-tempered—if cooked too long, they will get sour, and that is no help at all. Learn their ways. Salt is important to each, though never blanch cauliflower with salt—add the salt afterward. They can be sautéed in large or small sizes; they can be roasted, with olive oil. They can sit alongside a dinner or be the dinner. They can dominate a pasta or appear demurely within it.
They both love grated cheese and hot pepper and olive oil—and attention.
8. Dried pasta, in spaghetti, orecchiette, or penne shapes: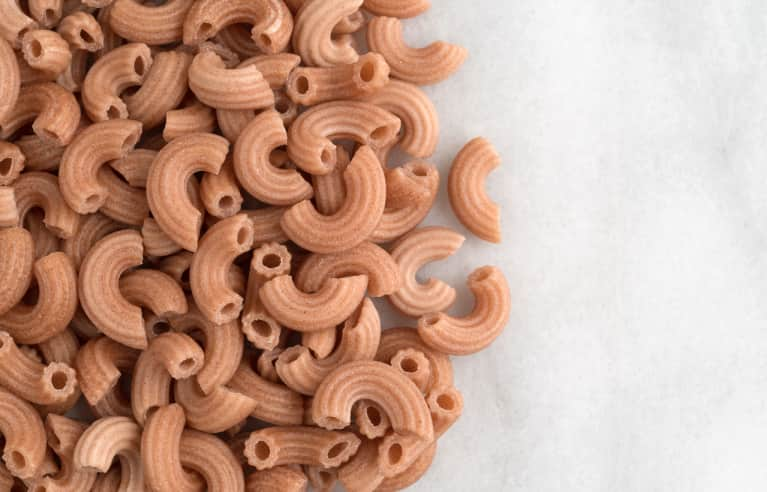 Try, with dried pasta, to choose a slightly better brand. It is too easy to make inexpensive, dull dried pasta, with fancy labels and now many do. Good dried pasta is much better than the dull version. And good dried pasta can stand nearly alone, if need be, happy to be served with simply olive oil and Parmesan.
You will learn when to use each shape—how a sauce will cling differently to the strands versus the tube or the cup, how the bits of vegetable will wrap or burrow or settle on a pasta.
There is a wonderful smell to good rice and Basmati is one of the best. But there are also brilliant rice varieties grown in the States, like those from Koda Farms, in California, that are brilliant. As you work more carefully with rice, it will reveal more of its subtleties.
The last and most crucial detail, beans are the gentle master (and master inflammation fighter) of making a dinner. They are famous in the world and considerably less famous in America, where they lost a silly footrace to fast food. But, slowly of course, they are catching up.
Keep a stock of cranberry beans and cannellini beans and lentils on hand. And keep an eye out, at every summer's end, for fresh beans, as they do not need to soak overnight and they will teach you to love beans even more.
There are a few preparation tasks to dried beans, and you will need to make some adjustments to have them ready. But once you have created a routine, you will smile at the advantages. And realize your good fortune when you see the cooked beans in your refrigerator, waiting to help with your dinner. We buy our beans from Rancho Gordo, for their beans are always from crops grown within a year's time.
Want to put dinner together in a snap? These 10 recipes each take 10 minutes or less (from start to finish!) to make. Plus, here's Peter's genius recipe for an easy weeknight dinner.