Inspo Alert: 10 Quotes That Will Light You Up Inside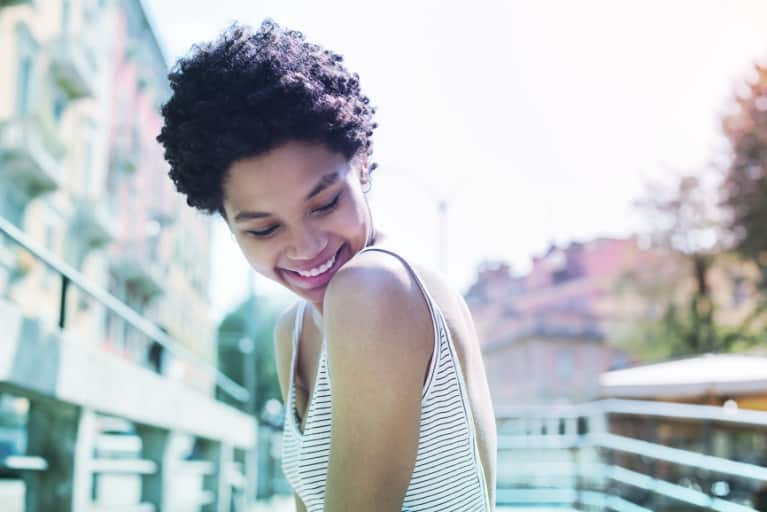 Sri Sri Mata Amritanandamayi Devi, affectionately known as "Amma," the hugging saint, is known globally as a representative of motherly love, compassion, and selfless service. As a satguru and mahatma (great being), she gives darshan (blessings) in the form of an embrace. Over the last 40 years, Amma has hugged more than 34 million people worldwide.
Amma's umbrella charity, Embracing the World, is the only nongovernmental agency given consultative status by the United Nations, meaning her humanitarian team acts as first responders during natural disasters. The Amma AIMS hospitals, orphanages, and dorms have served millions during their time of need. Here in the United States, Embracing the World allocated $1 million to Hurricane Katrina relief, and Amma recently visited the Vatican, where the Pope recognized her as an embodiment of love.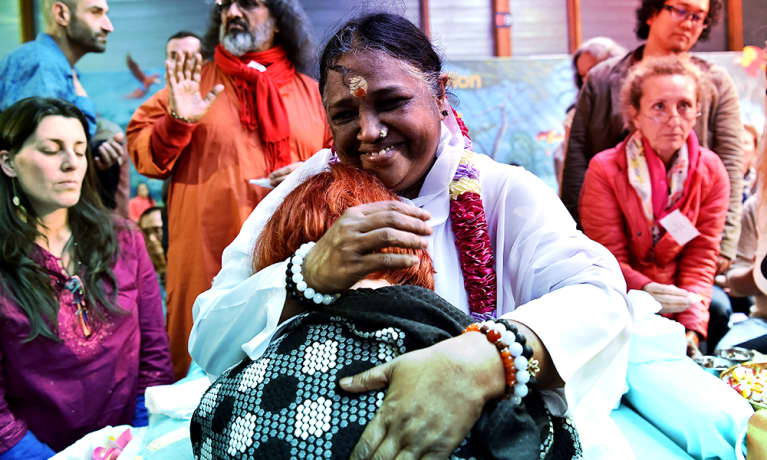 After nearly a decade with Amma as my teacher, I share my top 10 quotes from her:
"Do not be discouraged by your incapacity to dispel darkness from the world; light your little candle and step forward."
"There is always a divine message hidden in the seemingly negative experiences we go through. We just have to penetrate beneath the surface of a situation and the message will be revealed."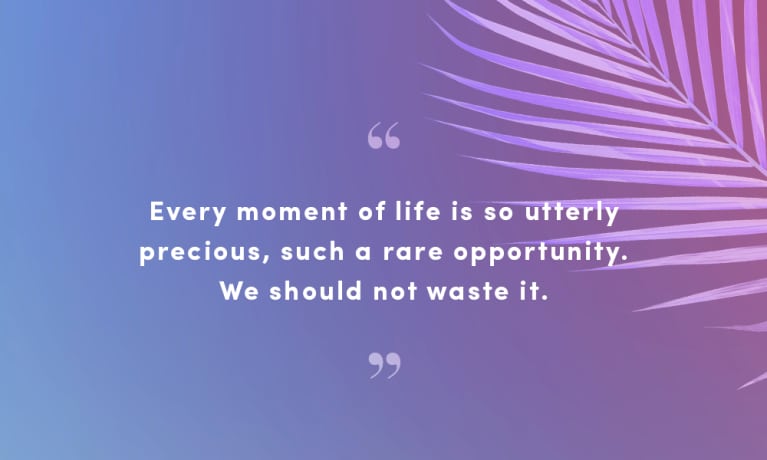 "Never forget that you are never alone on this journey. God is always with you."
"Everyone in the world should sleep without fear, at least for one night, sleep without fear; everyone should eat till they're full, at least for one day, eat till they're full; there should be one day when there is no violence, no one is injured, no one is harmed; all people young and old should serve the poor and needy, at least for one day, serve selflessly; this is my dream, this is my prayer, love is the answer, love is the way."
"Lokah samastah sukhino bhavantu." ("May all beings everywhere be happy, safe, and free.")
"Instead of wasting our time in gossip and other useless activities, let us use our time in a manner that is beneficial for ourselves and others."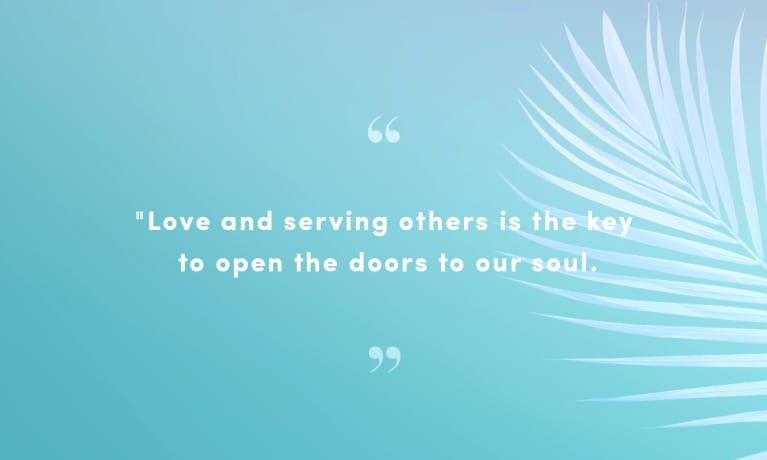 "My religion is love."
"Jai jai ma." ("Praise to the mother.")
It is said that to be in the presence of a satguru, or living saint, is one of the highest karmas you can have in a lifetime. Amma is currently on tour in the United States; to find a stop near you, click here.