10 Beach-Inspired Natural Beauty Products We're Loving Right Now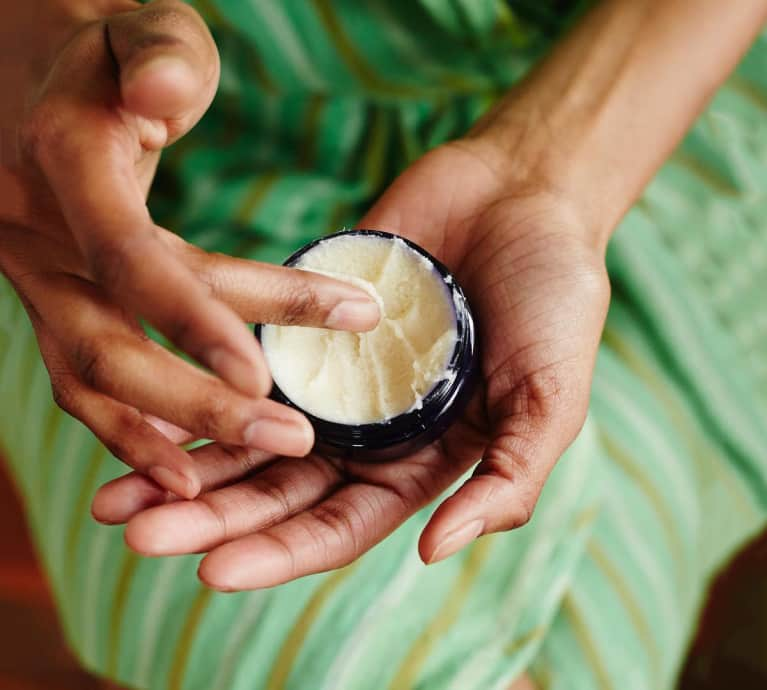 Our editors have independently chosen the products listed on this page. If you purchase something mentioned in this article, we may
earn a small commission
.
There's no doubt that the sea has healing powers. Something about the breeze, mineral-rich saltwater, and spending time in the sun (taking protective measures, of course) makes nasty summer bug bites diminish, heals pesky cuts and scrapes, and imparts gorgeous, tousled beach babe waves, sun-kissed skin, and even clears irritation and acne. In fact, going to the beach is a tried-and-true effortless way to feel like your most beautiful, confident, and full-on natural self.
We've hand-picked beauty products that contain oceanic ingredients like sea minerals, algae, kelp, seaweed, and salts that nourish and detoxify the skin—whether you can make it to the beach or not:
If you're headed to the beach for some fun in the sun, check out mbg's ultimate guide to the best organic sunscreens and our DIY nontoxic bug spray.
1. Captain Blankenship Mermaid Sea Salt Hair Spray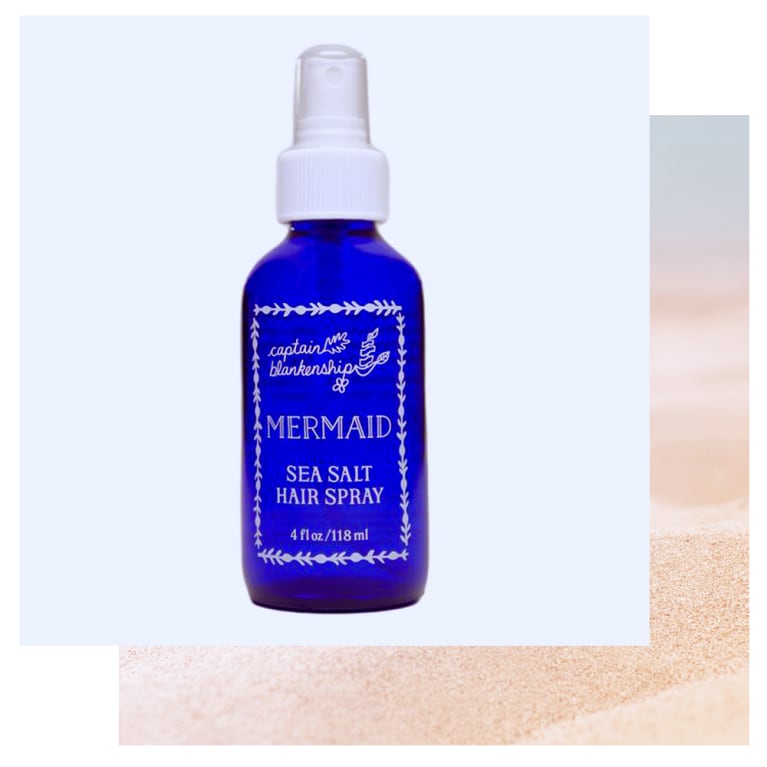 Salt sprays are a dime a dozen these days, but this one by Captain Blankenship earned its cult following. With a light scent of rose and hydrating kelp and aloe, it smells like a seaside breeze and won't dry out your hair. Plus, who doesn't want to feel more like a mermaid? Captain Blankenship Mermaid Sea Salt Hair Spray ($24)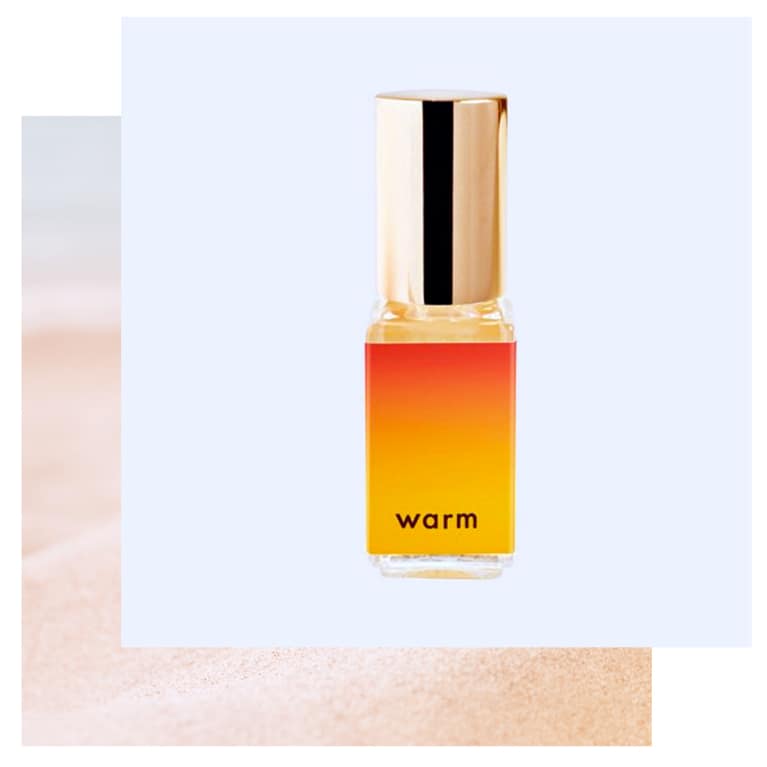 Crafted and bottled in sunny California, Warm fragrance oil is exactly what you'd like to smell like after a day at the beach. Notes of bergamot, musk, lemon, lily, and patchouli dance in this uncomplicated roll-on blend, perfect for travel or to tuck into your summer satchel for a whiff of the beach anytime, anywhere. Warm Fragrance Oil ($40)
3. Soapwalla Phosphorescence Facial Mask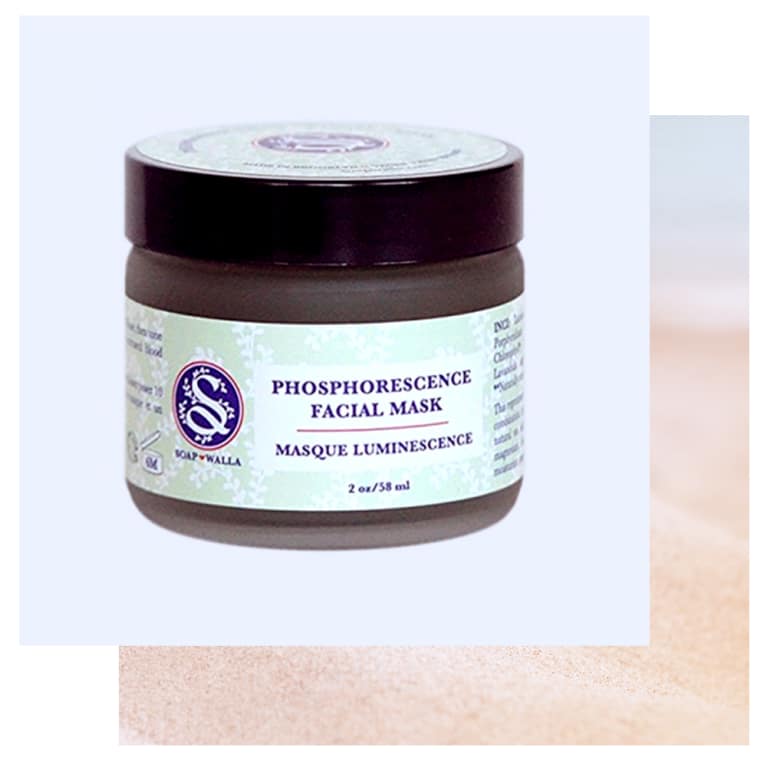 Soapwalla is well-known in the naturals world for its effective and nontoxic deodorant, but this new face mask may have just stolen the spotlight. Algae and sea kelp bioferment offer a dose of probiotics and feels tingly on the skin, while chlorophyll blended with oils leaves you with a dewy glow. Don't be turned off by the murky green color or jiggly gelatinous texture—it's the natural ingredients (and absence of artificial fillers) at work. Soapwalla Phosphorescence Facial Mask ($68)
4. Osea Sea Minerals Mist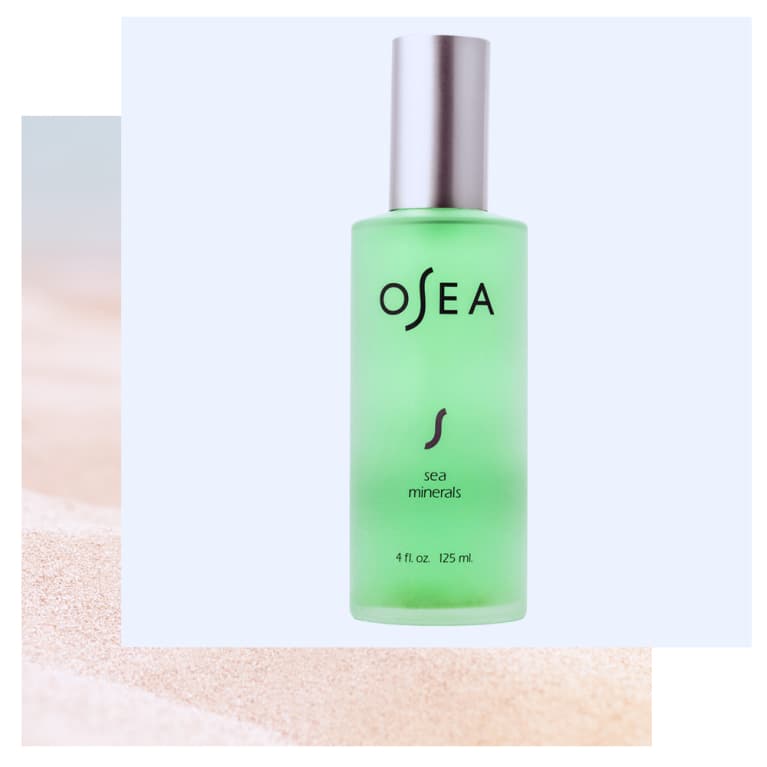 Two spritzes of organic Patagonian seaweed, Dead Sea salt, and aloe vera is essentially a multivitamin for your skin. Osea's sea minerals spray is rejuvenating and especially hydrating after a day in the sun. Osea Sea Minerals Mist ($38)
5. Christophe Robin Cleansing Purifying Scrub With Sea Salt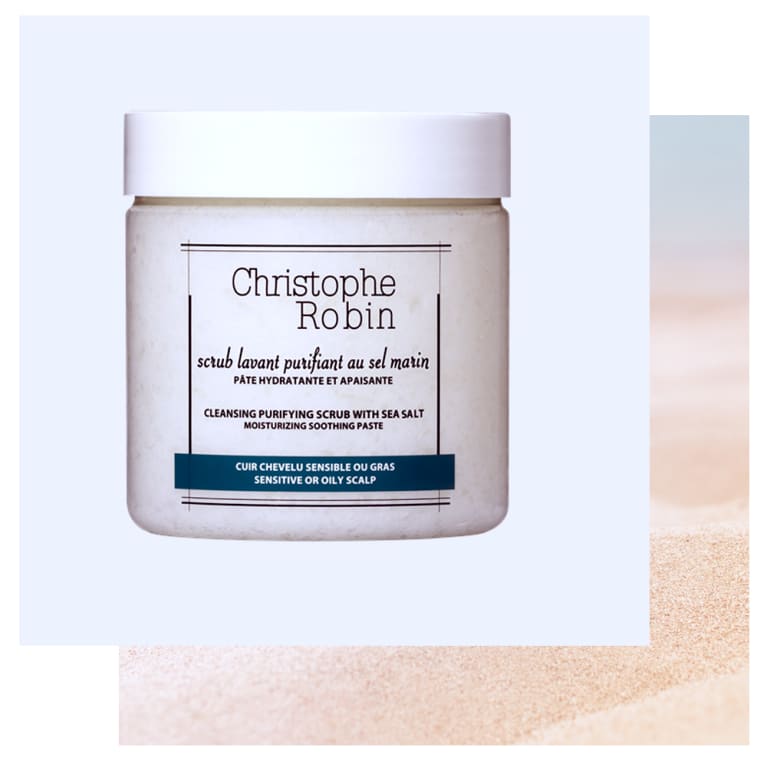 This is a holy grail product for anyone experiencing scalp irritation. Packed with grains of salt large enough to see and feel, a little bit goes a long way. If you can't experience the healing powers of the saltwater firsthand, this scrub is the next best thing. Follow it with a moisturizing conditioner, as it can be a touch drying to colored or non-oily hair. Christophe Robin Cleansing Purifying Scrub With Sea Salt ($53)
6. Marine Bioactive Mouth Rinse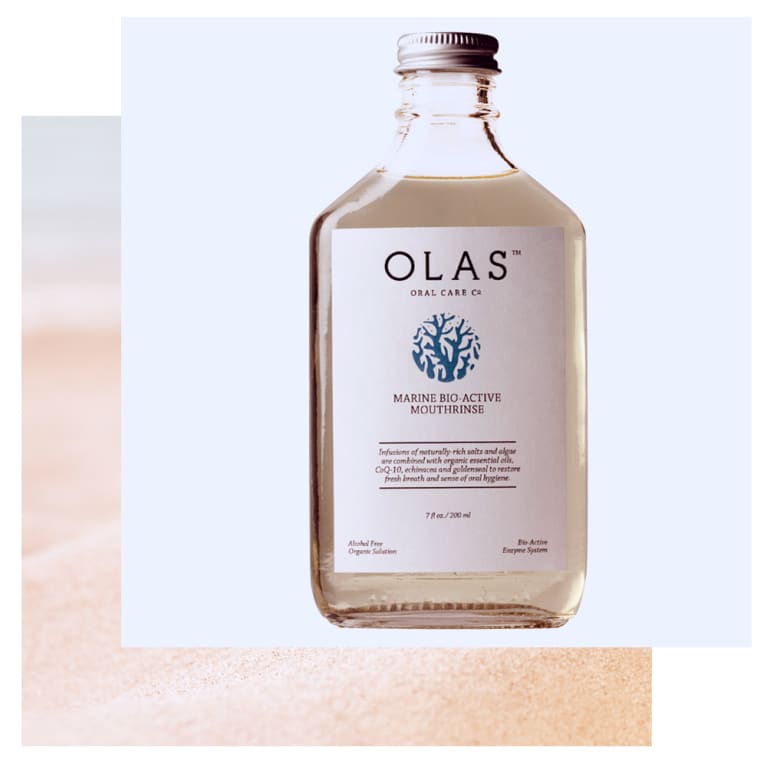 Free of detergents, alcohol, and other harsh ingredients found in conventional mouthwash, this natural alternative relies on sea salt, sea minerals like magnesium and calcium, and algal extracts to detoxify and nourish your mouth. Bonus? The bottle is sustainably made and reusable, so our oceans stay clean. Marine Bioactive Mouth Rinse ($16)
RMS Beauty Vogue Rose Lip And Cheek Balm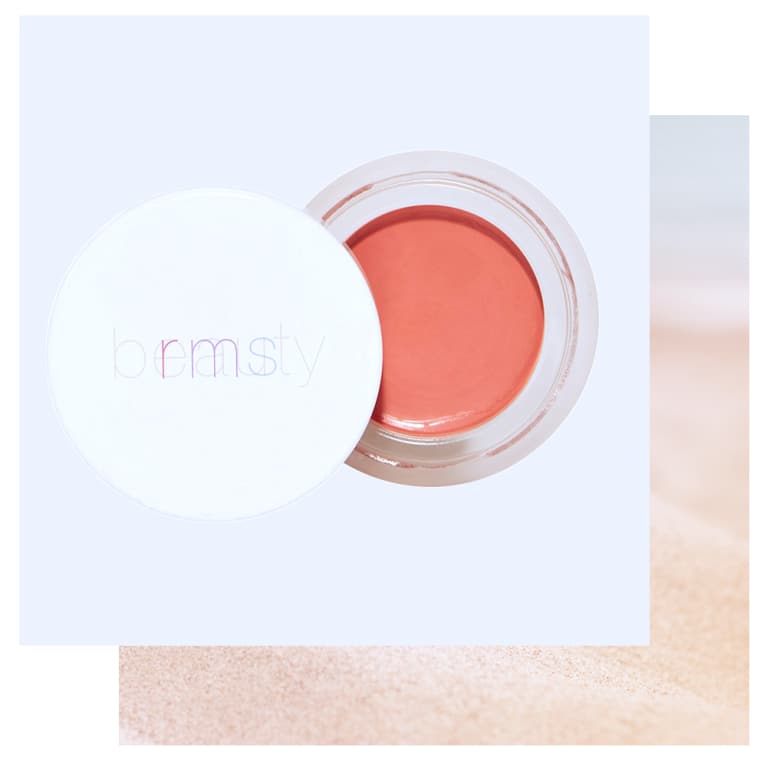 RMS designed and released this limited-edition lip and cheek color to celebrate 125 years of Vogue magazine, but we think it's the ultimate beach babe balm. The combination of rose and coral create a hue that's universally flattering for all skin tones and delivers that beachy, barely there flush. RMS Beauty Vogue Rose Lip And Cheek Balm ($36)
8. LINNÉ Organics Activate Body Wash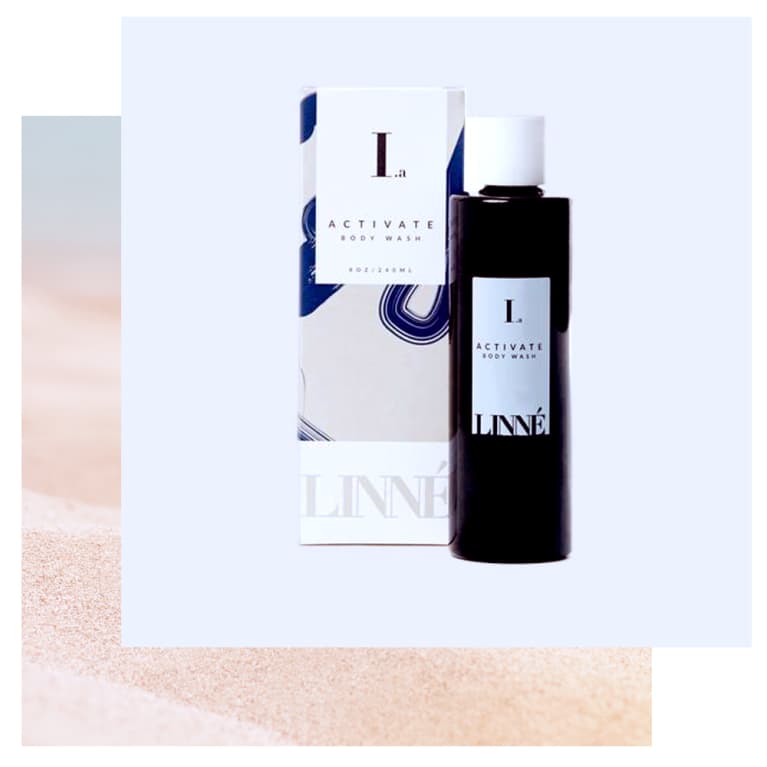 Packed with minerals from kelp, coconut, sea salt, and natural botanicals, this body wash is actually meant to be a once-weekly body treatment. Like a day at the sea, it opens up respiratory pathways and helps people who suffer from allergies and constant congestion. Plus, it smells divine. LINNÉ Organics Activate Body Wash ($48)
9. The Seaweed Co. Whole Seaweed Detox Bath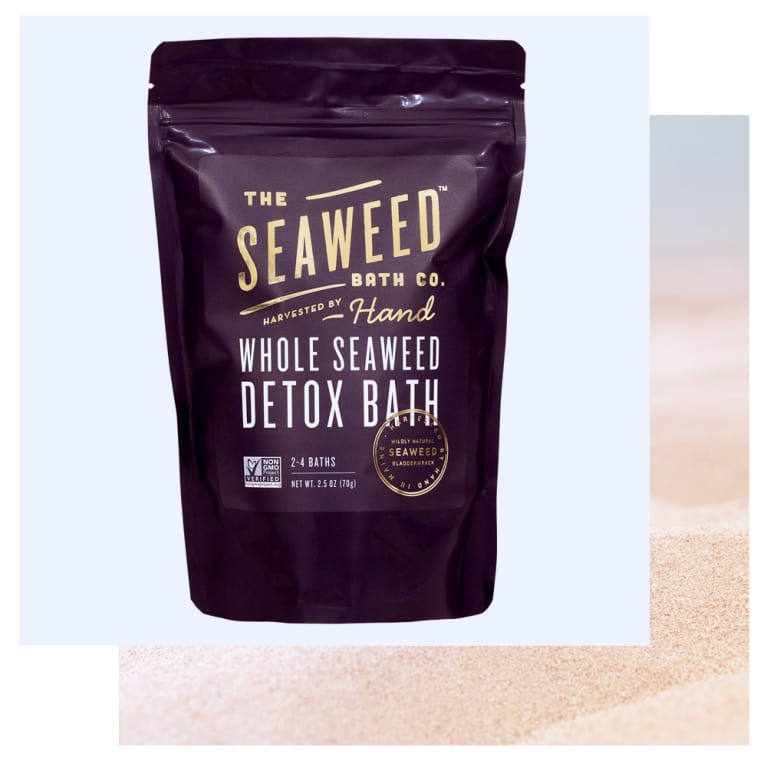 If you've ever wanted to turn your bathtub into an actual ocean, this is the way to do it. The detox bath made from bladderwrack seaweed from the coast of Maine comes with a genius mesh bag that keeps cleanup to a minimum. The Seaweed Co. Whole Seaweed Detox Bath ($13)
10. Sea Bottle Softening Hand Wash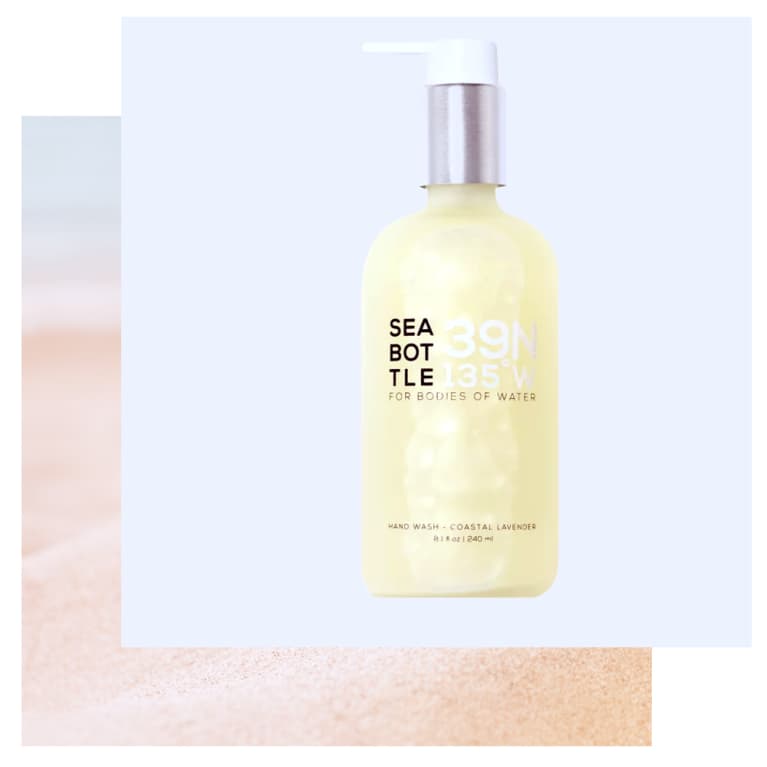 Depending on how much time you spend in the saltwater or out in the sun, summertime can be almost as damaging to the skin as wintertime. Counteract dehydration multiple times a day by washing your hands with an organic aloe, sea kelp extract, and Argan-oil-based formula that's also eco-friendly: Glass refill bottles ensure no new plastic waste finds its way to the ocean. Sea Bottle Softening Hand Wash ($24)