7 Things You Need To Know Today (August 10, 2017)
mbg Contributor
By Allison Daniels
mbg Contributor
Allison Daniels is a freelance writer currently living in New York. She received her bachelor's degree from Belmont University in creative writing and spanish.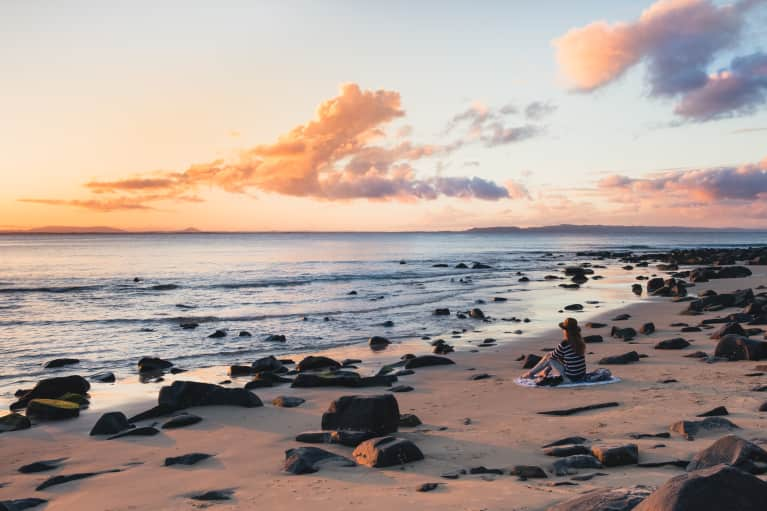 1. Scientists are making sure the public has the unvarnished truth about climate change.
Scientists have made the science section of the National Climate Assessment public before it is officially due to be released, citing concerns that the administration may attempt to change some of the facts it presents about climate change. Namely, that some of the extreme weather the world has been experiencing is the direct result of human-caused climate change. (NYT)
2. There's an environmental dark side to the solar eclipse.
This year's historic solar eclipse will leave parts of the world in darkness for a few hours on August 21, which gives the solar power industry cause for concern. "Our solar plants are going to lose over half of their ability to generate electricity during the two to two and a half hours that the eclipse will be impacting our area," says Steven Greenlee, of California. (Vox)
3. Keep an eye out for this heart-healthy protein.
A new study, published in the journal Cell Research, revealed that a certain protein can "trick" people's hearts into thinking they exercise. It's called cardiotrophin 1 (CT1) and causes the organ to pump more blood and grow in the same healthy way it does with pregnancy and exercise. (Science Daily)
4. There's new hope for people with dementia.
Alzheimer's is characterized by genetic blockade that shuts down genes that are necessary to make new memories. But recently, researchers from the Massachusetts Institute of Technology (MIT) were able to reverse memory loss in mice by interfering with an enzyme that causes the blockade. (MIT News)
5. Don't expect to hear from Nikki Reed and Ian Somerhalder once they have their baby.
Twilight star Nikki Reed and her husband Ian Somerhalder are preparing for the birth of their first child, but they've made it clear to fans that their social media feeds won't exactly be filled with baby pictures. "We'll take the baby's first month for ourselves," said Reed. "After the baby arrives, we're doing one month of silence. Just the three of us, no visitors, and we're turning off our phones, too, so there's no expectation for us to communicate." (People)
6. Justin Bieber canceled his world tour in the name of his mental health.
Pop superstar Justin Bieber made waves when he announced that he would be canceling the remainder of his world tour in order to heal his "mind, heart, and soul." Bieber has been open about his struggles with sleep and his inability to concentrate in the past, and while his announcement may have been disappointing to fans, it was a positive step toward acknowledging the importance of taking care of our mental health. (STAT)
7. Women are having fewer babies now than ever.
Some sources say it's because fertility is at an all-time low, which could certainly be true, but it's also in part due to decisions women are making to consciously live a child-free life. (CNN)