10 Life-Affirming Experiences You Could Be Having If You Didn't Drink So Damn Much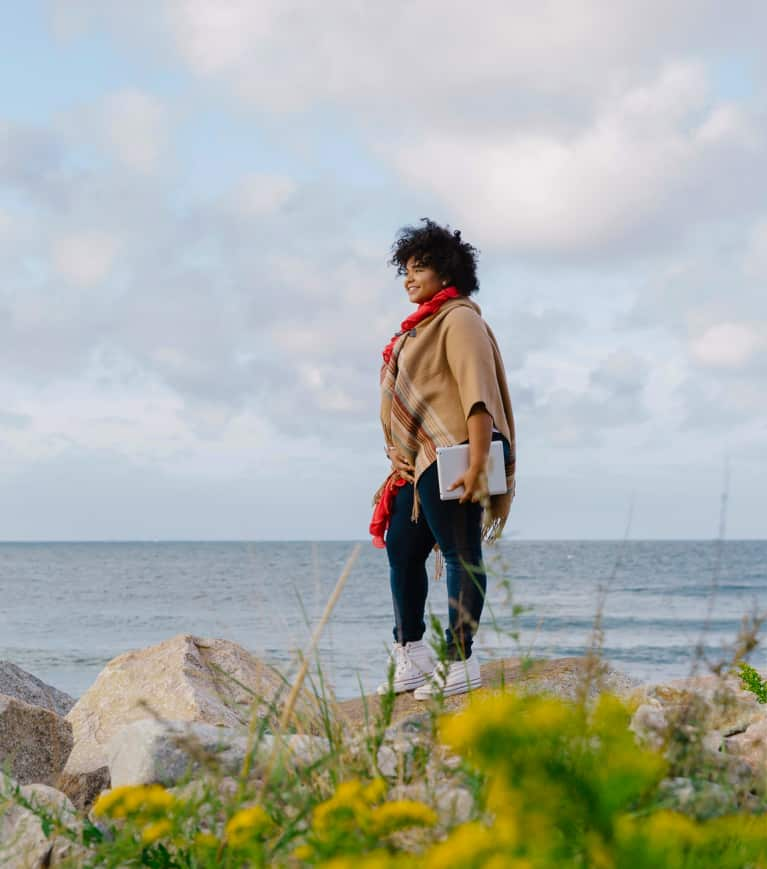 "There can't be good living where there is not good drinking," the 18th-century founding father, Benjamin Franklin, supposedly once quipped. Most Americans would seem to agree. After all, a majority of adults in this country drink. So, it's no surprise that, for many of us, abstinence from alcohol sounds like an exercise in needless self-flagellation.
Yet my own experience working with recovering alcoholics has been that kicking a drinking habit wasn't just good for them; it was the best thing that could have happened to them. And recovering alcoholics aren't the only people to report being healthier and happier after ditching the booze.
There are actually plenty of good reasons to choose sobriety as a lifestyle, whether or not you're a problem drinker—on the grounds that you'll feel happier. For starters, consider a few of the joys of life that you may have missed when drinking:
Those quotidian trips to the liquor store end up taking a sizable chunk out of most people's paychecks. Instead of drinking that money away, why not set it aside for a once-in-a-lifetime trip you've always wanted to take? The shot of adventure—as opposed to that shot of whiskey—will be something to write home about.
The time spent on drinking, whether measured in increments of hours per week, month, or year, is often significant. That's time that could otherwise be spent pursuing a creative interest, whether it's a knack for knitting, writing poetry, or painting watercolor landscapes. And creative people tend to be happier.
3. Self-discovery and being yourself.
Many people drink purely for social reasons. They feel anxious about what others might think of them, or worry that they won't be fun or interesting without a drink in hand. Others drink because it's a convenient escape (however misguided) from dealing with personal feelings and problems.
Among the substance abuse treatment population I work with, then, so much of recovery is about building a loving connection with oneself—maybe for the first time. Getting in touch with one's passion and purpose. Building greater self-awareness and self-acceptance. Discovering what makes you tick. Realizing that you actually like the person you are. These various "aha" moments all belong to the joy of self-discovery that a drinking habit can rob you of, whether or not your drinking is a diagnosable disorder.
4. A better quality of life.
Kicking a drinking habit means more disposable income, which means you can indulge in other things that give you pleasure. Good food or more visits to the movie theater might be at the top of that list. Eliminating alcohol from your lifestyle almost always improves someone's quality of life and expands their definition of "fun."
Alcohol might temporarily lift sexual inhibitions, but it also can cause sexual problems for men and women, from reduced libido and so-called whiskey penis in men to trouble reaching orgasm in women. Ditching the bottle, in other words, may be the best thing you can do for your sex life.
Drinking can interfere with your capacity for empathy and get in the way of forging meaningful human connection with others. Alcohol dulls the senses, reducing the capacity to feel and be emotionally present. That may explain why alcohol-dependent test subjects suffered from an impaired ability to empathize, in one study. The result can be a lost opportunity for real connection and intimacy with someone who means the world to you. Sobriety, on the other hand, helps you be more present with a partner or loved one.
8. Looking and feeling healthier.
Everyone knows that drinking adds inches to the waistline, making that favorite pair of jeans regretfully hard to squeeze into. On the other hand, there can be real satisfaction in shedding those pounds. What may be less intuitive is how much healthier you'll feel, too. By way of personal anecdote, a serious runner friend who competes in marathons said he saw a big drop in his running times after he stopped drinking. Now he always brings La Croix to parties where the beer is on tap.
Alcohol raises one's propensity for risk-taking—only of the more stupid variety, ranging from harmless and (hopefully!) forgettable to true lessons in misery. Smart risk-taking, on the other hand, isn't just the raw material for greatness. It can be an exhilarating reminder that you're alive. And in just about every instance, smart risk-taking requires that you be sober.
10. Showing up fully for this (and every) moment.
There's joy to be found in sucking the marrow out of life. That's the motivation for showing up fully in every moment. "Mindfulness," or "mindful meditation," is another term for it. In addition to a little time and space, it requires unmediated access to what's in front of you—just one more tally in favor of choosing sobriety.
Want more insights on how to level up your life? Check out your love horoscope, then find out why holding on to past relationships is the worst thing you can do for yourself.