Body-Positive Badass Zendaya Is The New Face Of Covergirl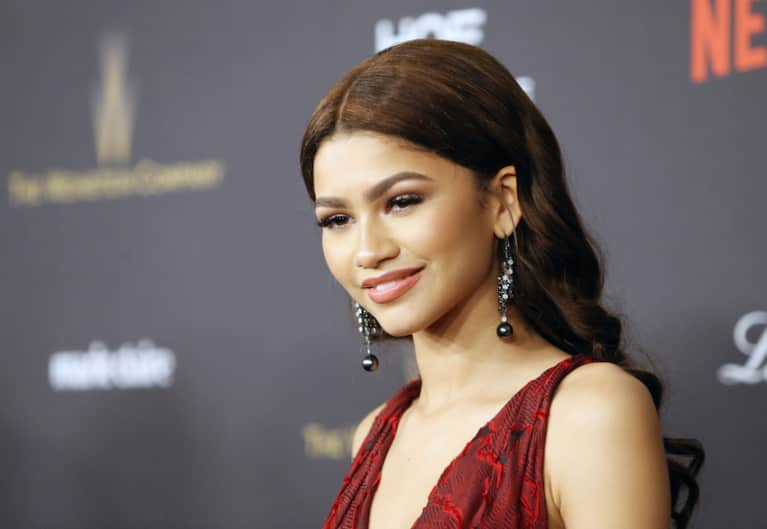 January 22, 2016 — 17:53 PM
Body-positive activist and feminist warrior Zendaya announced on Instagram yesterday that CoverGirl has chosen her as their new face. Sure, she's "easy, breezy, beautiful," but what's most important about her is that she is a strong and outspoken role model.
According to the EWG's Skin Deep® cosmetics database, CoverGirl has got a long road ahead of them in terms of ridding their products of toxic ingredients, but from a marketing standpoint, they're killing it.
"I can't wait to share some of my own beauty tips with fans, and work alongside CoverGirl to continue empowering girls and women to celebrate their individuality," said the 19-year-old star, in a press release.
And we know she'll follow through on her promise. Zendaya has been one of the biggest defenders of individuality in Hollywood.
She never shies away from standing up for what she believes — particularly when it comes to criticisms of her (and other people's) appearance.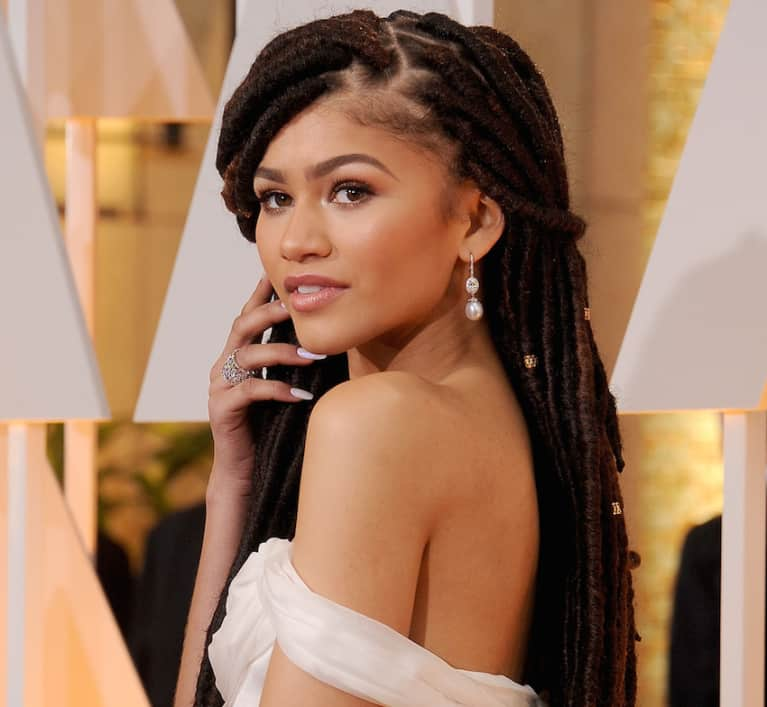 On an episode of Fashion Police following the 2015 Oscars red carpet back in February, TV host Giuliana Rancic joked that Zendaya's hair, which was dreadlocked, "must smell of patchouli oil or weed," which prompted the actress to react with an eloquent message on Instagram:
There is a fine line between what is funny and disrespectful. Someone said something about my hair at the Oscars that left me in awe. Not because I was relishing in rave outfit reviews, but because I was hit with ignorant slurs and pure disrespect.
Zendaya's message taught people to be aware of how damaging clichés and stereotypes can be, and Rancic apologized for perpetuating them.
Though it took her some time growing up to accept her curly locks, she's now constantly experimenting with new, bold hair looks.
"I feel a responsibility to kind of showcase different forms of beauty and show hairstyles and everything," Zendaya explained to MTV News. "I don't just wear them just to wear them, but to show women you can have short hair and still be fly, you can have long hair and still be fly. It's all about different forms and different styles of beauty."
So you can imagine how she reacted back in October when a magazine heavily photoshopped her hips and torso in a picture.
As soon as she found out, she called out the magazine on Instagram by sharing the edited photo alongside an unretouched version of it (above), because, she wrote in the caption, she stands for "honesty and pure love."
"These are the things that make women self conscious, that create the unrealistic ideals of beauty that we have," she continued.
Thank you, Zendaya, for always standing up for not only yourself but also those without as loud a voice. We can't wait to hear more of yours throughout your CoverGirl campaign!