6 Things People Who Had Unexpected Remissions From Cancer Have In Common
Physician and New York Times bestselling author
By Lissa Rankin, M.D.
Physician and New York Times bestselling author
Lissa Rankin, M.D., is the New York Times bestselling author of "Mind Over Medicine," "The Fear Cure," and "The Anatomy of a Calling." She is a physician, speaker, founder of the Whole Health Medicine Institute, and mystic. Lissa has starred in two National Public Television specials and also leads workshops, both online and at retreat centers like Esalen and Kripalu.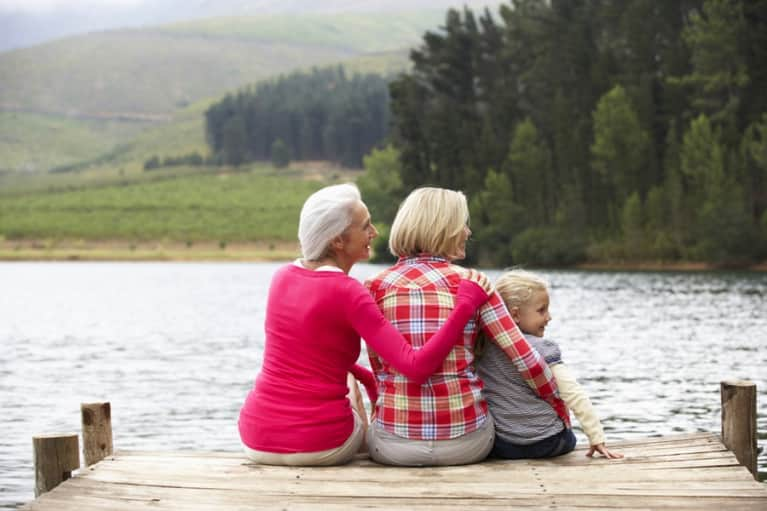 Last updated on March 16, 2020
Sudden remissions from illnesses like cancer offer a peek into the mysteries of modern medicine. Harvard-trained physician Kelly Turner, Ph.D., has traveled the world studying people who experienced what she calls "unexpected remissions" from Stage 4 cancer.
She prefers the term "unexpected remission" to "spontaneous remission" because the word "spontaneous" implies that it just happened—that it was some sort of lucky accident—and that the patient wasn't involved in the cure. But Turner found that the patients were instrumental in their own healing. Here are six behaviors that she believed helped play a role in their eventual remission:
1. They changed their diets. 
The majority of Turner's interviewees credited diet change as a powerful tool for self-healing. Most ate a diet that consisted primarily of whole vegetables, fruits, grains, and beans while eliminating meat, sugar, dairy, and refined grains. When your body's innate self-repair mechanisms are overtaxed with cleaning up toxins from a poor diet, it's hard for them to go about the business of fighting cancer. But when your diet is pristine, your natural self-repair mechanisms can do what they know how to do—try to return the body to homeostasis.
2. They deepened their spirituality. 
Many of Turner's interviewees discussed feeling an internal sensation of divine, loving energy of a spiritual nature. Given that spiritual practices can increase comfort and reduce stress, it isn't so hard to believe that they can play a role in healing.
3. They felt love, joy, and happiness in spite of their diagnosis.
4. They released repressed emotions.
Many of Turner's interviewees believed that it was healing for them to release any negative emotions they'd been harboring, such as fear, anger, grief, or resentment. This makes sense since negative feelings can activate the "fight-or-flight" stress response that fills the body with stress hormones. Dealing with your negative emotions in healthy ways—via psychotherapy, somatic work, or any number of other modalities—can calm your amygdala, return your nervous system to its homeostatic relaxed state, and boost your body's self-repair mechanisms.
5. They took herbs or vitamins.
Most of Turner's interviewees took various forms of herbs, vitamins, and supplements with the belief that they would help to detoxify the body and/or boost the immune system. That being said, there wasn't any one magic supplement that beat out the rest.
6. They used intuition to help make treatment decisions.
Those who Turner interviewed talked about the importance of following their intuition with regard to treatment-related decisions. You know your body better than any doctor does, and following your intuition is key when it comes to fighting any illness, especially cancer.
These actions alone cannot cure cancer—but they can be a valuable addition to any treatment plan that you or your loved one is pursuing.