10 Ways To Make Smoothies Your Go-To Fast Food
Smoothies are my favorite example of a perfectly balanced meal. They're a convenient, delicious way to optimize nutrition and enjoy a tasty, refreshing raw meal of protein, healthy fat, phytonutrients, vitamins, minerals, fiber, and other fabulous nutrients. And they're great when you're in a hurry—think of them as the Omni Diet's fast food. 
If you've never made smoothies before, I recommend you give them a try. Before you know it, you'll wonder how you lived without them! Here are some tips for making sensational smoothies:
1. Use a high-powered blender.
It doesn't have to be expensive, but it's best if it's high-powered. Vitamix is great, but expensive. Blendtec is also a great product.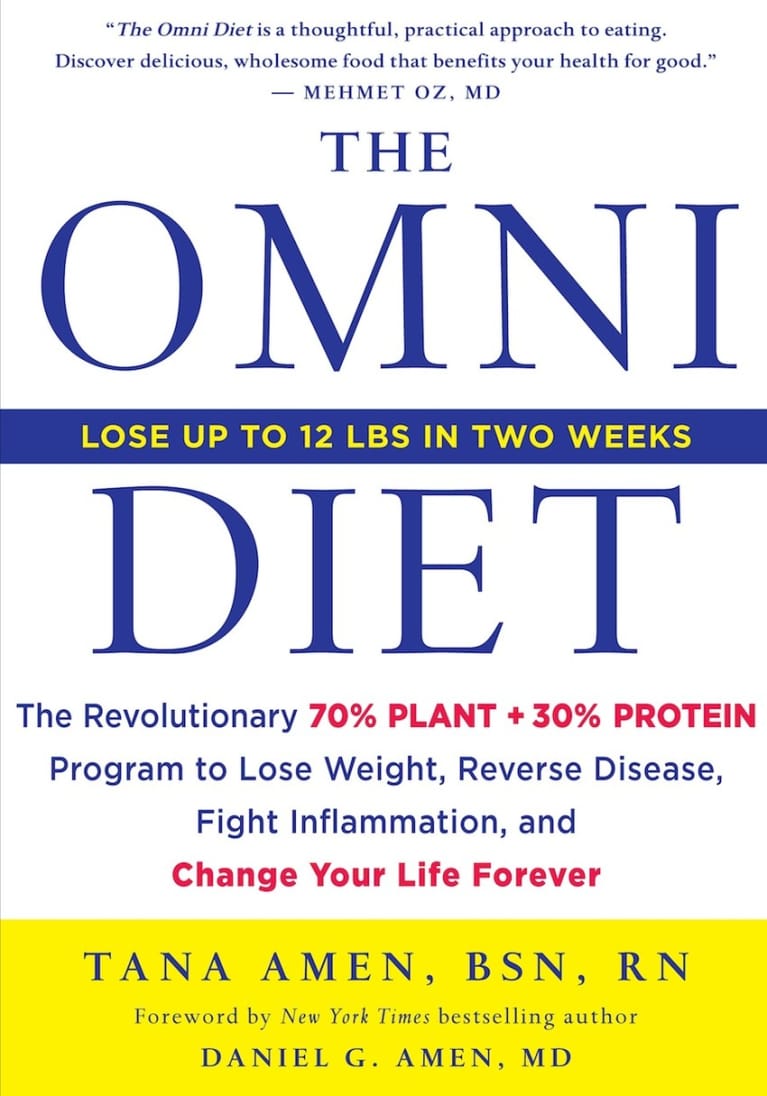 2. Play with the ingredients and be creative, but pay attention to sugar and calorie content. 
Make sure to include at least 1 tablespoon of healthy fat and 20 to 30 grams of protein.
3. Use pure coconut water, which is a natural electrolyte-rich "sports drink," as a smoothie base. 
If you like to add ice to your smoothies, freeze coconut water in an ice cube tray and toss coconut cubes into the blender.
4. Add soluble fiber to increase feelings of fullness and satiety, and to aid with bowel health. 
Inulin is a prebiotic (food for the good bacteria in your gut.) Glucomannan increases bulk, balances blood sugar, and has been shown to improve cholesterol profiles.
5. Add in superfoods. 
Some ideas: bee pollen, aloe gel, maca root powder, acai, pomegranate, camu camu, lucuma, and goji powder, many of which are believed to have anti-inflammatory properties.
6. Add freeze-dried greens. 
My favorite brand is Vibrant Health Green Vibrance, which contains probiotics and a lot of fruit and vegetable extracts. I also like the chocolate flavor from Amazing Grass. I buy it at my local health food store. When choosing powdered greens, be sure they do not contain gluten.
7. Add some raw greens. 
They contribute lots of fabulous nutrients to smoothies, but they have a tart taste that can take some getting used to. If you're sensitive to the taste of raw greens, start with a small amount, and gradually increase the amount you add as you acquire a taste for them. Your goal should be four parts greens to one part fruit. You can also add a teaspoon of raw honey (if you're not insulin-resistant) to soften the bitterness of the greens, but once you get used to it, cut back and eventually eliminate your use of sweeteners other than stevia.
8. Enjoy some raw cacao.
This is one of my favorite ingredients—it's the pure form of cacao before it has been processed. It is loaded with antioxidants and phytonutrients, and adds fun flavor. You can find it in most health food stores.
9. Add 1 or 2 teaspoons of coconut butter or almond butter.
This will add the appropriate amount of healthy fats, soften the taste of the greens, and add a creamy texture to a smoothie.
10. Toss in some additional fiber and plant-based proteins.
One tablespoon of flax, hemp, or chia seeds adds fiber and protein. These ingredients are high in omega-3 fatty acids and contain potent cancer-fighiting properties. Do not use flax oil—it contains inflammatory omega-6 fatty acids and loses most of its anti-cancer benefits during processing.
Ready to get started? Here's a recipe I love.
Chocolate-Covered Strawberry Smoothie Serves 2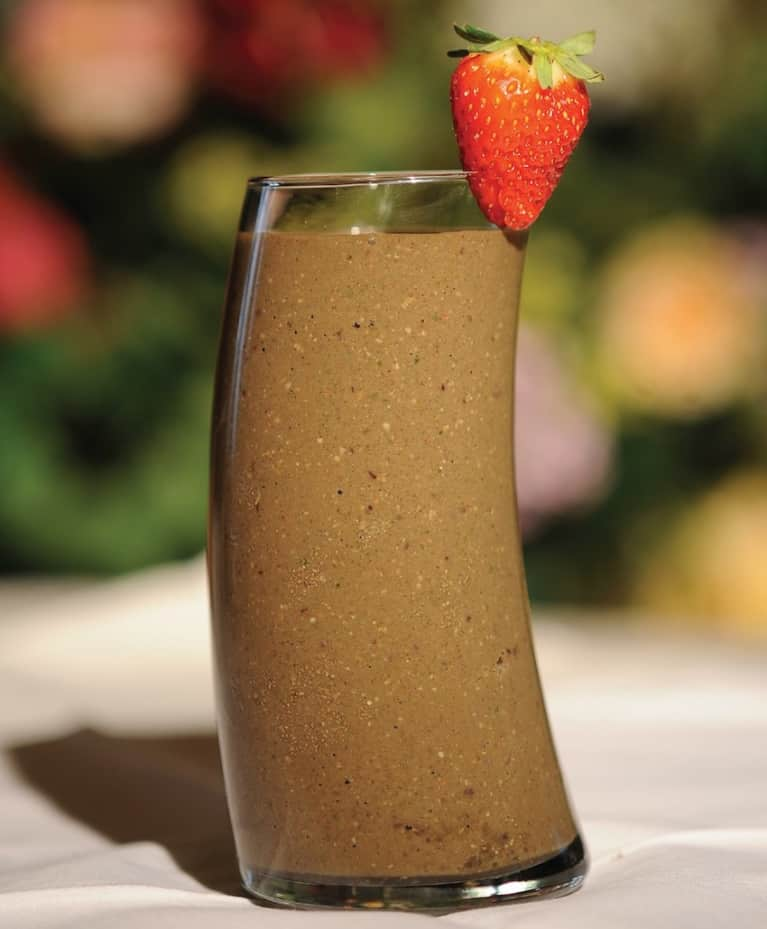 1 cup organic strawberries, frozen
¼ avocado (about 2 tablespoons)
8 ounces unsweetened almond milk
1 cup baby spinach
1 tablespoon sunflower seeds
1 scoop sugar-free chocolate protein powder (use 2 scoops for large men)
1 tablespoon freeze-dried greens
1 dropper full chocolate-flavored liquid stevia
1 teaspoon raw cacao, unsweetened (found in health food stores)
fiber
bee pollen
aloe gel
Preparation
1. Add all ingredients to blender bowl.2. Turn blender on low at first, then increase speed.3. Add additional water or almond milk to achieve desired consistency.4. Pour into glasses and serve cold.
Nutritional information per serving
235 calories25g protein22g carbohydrates9g sugar7g fiber9g fat1g saturated fat0.0mg cholesterol124mg sodium
Excerpt from THE OMNI DIET. Copyright © 2013 by Tana Amen. All rights reserved. Reprinted with permission of St. Martin's Press.