From Cynical War Correspondent To Cancer Survivor: How A Mantra Saved My Life
I was a classic Alpha Male, a war correspondent for NBC News, always pushing forward, chasing the story. There I was, inside Afghanistan with the mujahideen during the Soviet occupation, covering Apartheid in South Africa, drug wars in South America, on the front lines of the Persian Gulf War.
Somehow I managed to keep going despite a crack in my fifth lumbar vertebra from a fall... during a vacation of all things. I was battening down windows during a tropical storm in the Bahamas in 1986 when I fell from a ledge and slammed into my lower back.
The pain was like a slow and endless torture, but I pushed ahead even harder… for seven years. I survived by chewing muscle-relaxers and painkillers, along with downing an extra glass of wine or two every night.
Then, in 1993, while living in Asia, the crack in my spine became a break. I hit the floor screaming and was soon flown to San Diego for a major surgery. It failed. I was declared permanently disabled, confined to a body brace and unable to sit up for a meal. The pain was unbelievable. I was pickled on even heavier meds and drank even more at night. Worst of all, I no longer knew who I was or why I was alive. It was a free-fall into the abyss.
In late 1997, my first and only child, Morgan, was born. As I withdrew into depression, anger and fear, he became my only touchstone to the world. Six months later, I was diagnosed with stage four throat cancer metastasized throughout my lymphatic system. It was from exposure to depleted uranium used on American weapons in the Gulf War. I was told I had two years to live... at best. Morphine was added to my arsenal of drugs. I often couldn't speak. I ballooned up to 225 pounds, became even darker, and hit the bottom of the abyss.
As my son turned two, he finally became aware that his father was dying. One morning, he came to me as I was lying flat on my back and said with tears, "Get up, Daddy!"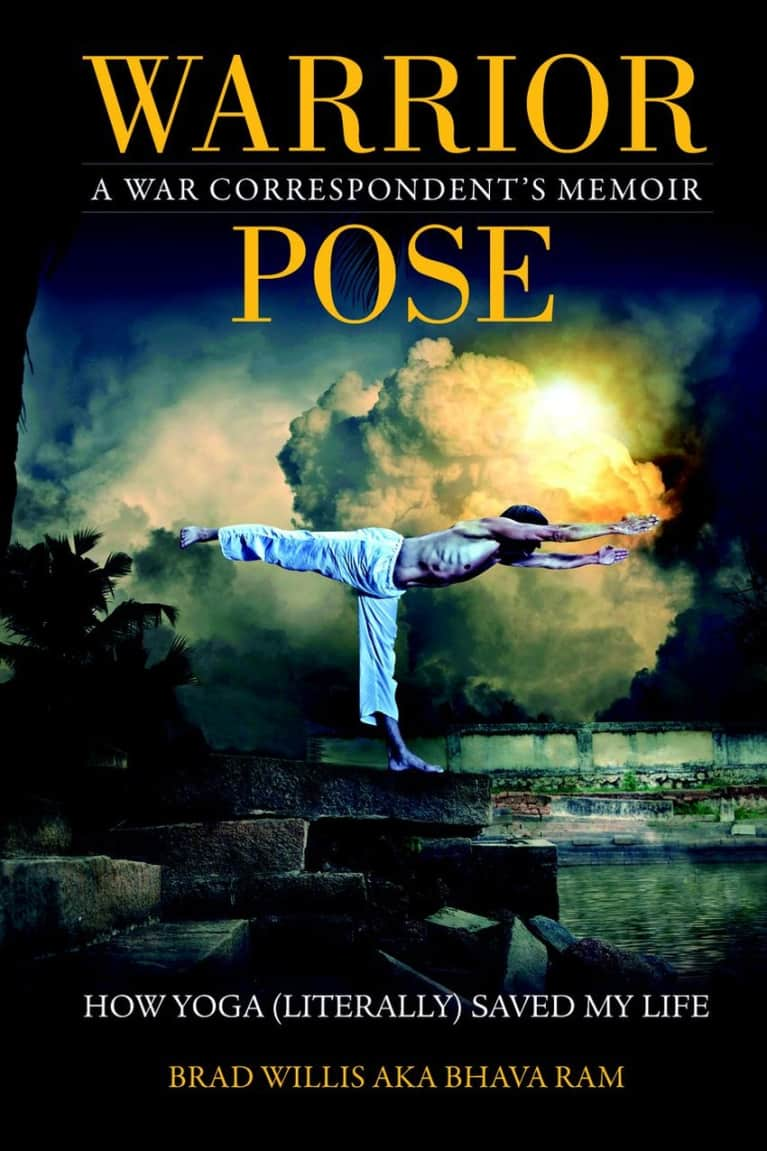 Those three little words cracked something open in my heart. But how to get up? Days went by. The mantra Get Up Daddy constantly flooded my mind.
Finally, at my family's urging, I checked into a hospital, hoping to detox off all the meds and die with dignity, showing my son that his daddy did all he could to pull it together before leaving the world.
After so many years of heavy medications, detox was the darkest night of the soul. Heavy withdrawals. Tremors. Hot and cold flashes. Uncontrollable vomiting and diarrhea. Total insanity.
When I finally crawled out of my hospital room, the pain was worse, my head was pounding, and I had no idea what to do next. That's when the hospital invited me to join a small experimental program blending ancient eastern healing practices with modern, western holistic modalities. I jumped—or rather limped—at the chance, and soon I was on a journey into Mind/Body medicine.
One month into it, I began therapeutic yoga. I don't know why, but somehow I knew the very first day that yoga was my path to healing. The cynical journalist inside of me scoffed, but an inner voice whispered otherwise, and fortunately prevailed. Six weeks later, the clinic closed because insurance companies refused to reimburse patient costs.
I went home and turned an office in my house into my healing room. I practiced 12 to 14 hours every day. Yoga postures. Pranayama. Visualization. Meditation. Veganism. Fasting. Ancient yogic purifications.
It worked. Two years later, I was pain free and cancer free. With the help of yoga, I got up. I even carried my son on my shoulders in our town's annual Christmas Parade, something he'd begged me to do two years earlier when I made him a promise I never thought I would keep.
I'm sharing this because I know each of us has a great inner capacity to overcome incredible obstacles and challenges in our lives, to heal and grow and manifest our fullest potential. It's our birthright, but we've been largely disenfranchised from this power by our fast-paced, stressed-out culture, mass media and consumerism.
Yoga offers a journey back to who we really are, a way to harmonize our lives with the rhythms of nature, a pathway to lasting health and vibrancy. I know it's true, because if someone as broken and lost as I was can get up, I believe almost anyone can.