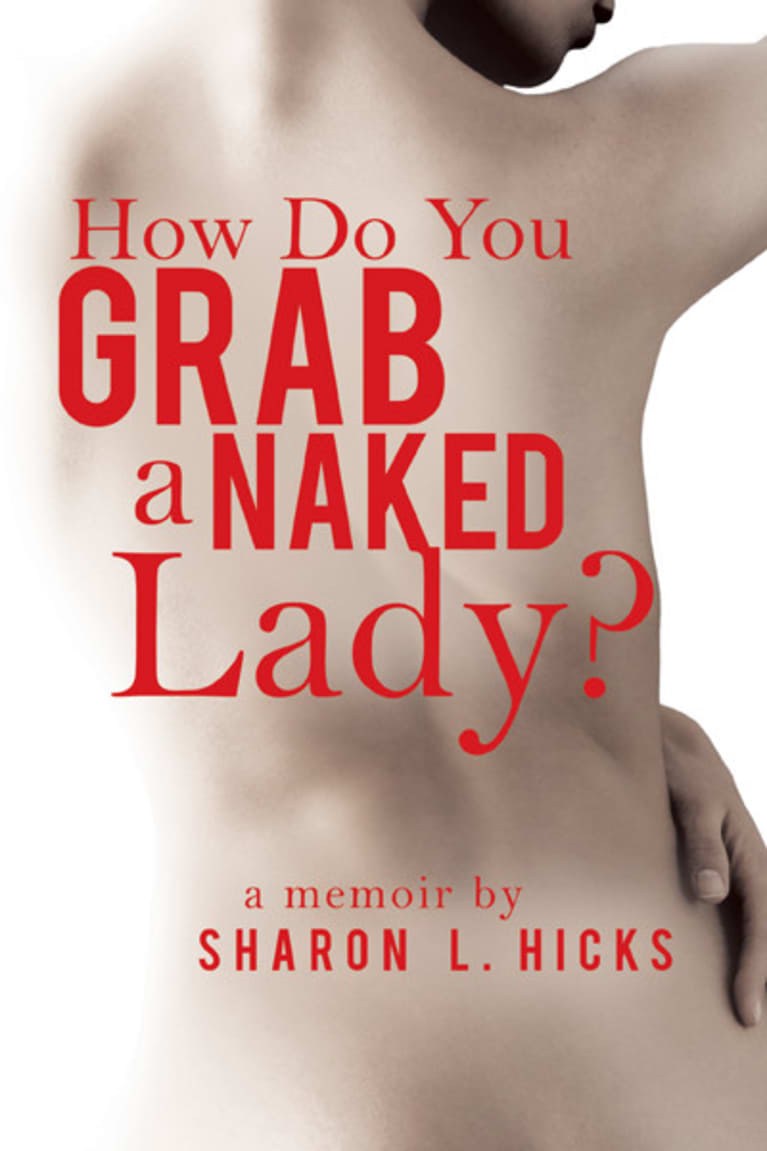 I was nothing like my mother. Nothing. For one simple reason: my mother was crazy. Literally. Certifiably bi-polar with schizophrenic tendencies.
I was perfect. The perfect woman with the ideal husband surrounded by the white picket fence. Perfect Sharon: that is what my friends and family called me.
Then in January 2010, nine years after Mother's passing, I was sitting in a shack on the North Shore of Oahu, Hawaii, with 16 people I didn't know and one goggle-eyed psychic whom I would learn was prone to violence.
It was a three-day workshop on autobiographical storytelling. A very expensive workshop on autobiographical storytelling. But, I didn't mind. After all, what was expensive if I was going to write the book I wanted to write, the book I'd been promising to write for the past 40 years, the one that would finally catalogue Mother's crazy antics, stories which, through the years, traveled the family and community circuit as whimsical little anecdotes followed by a few tense moments of nervous laughter and throat clearing?
Arrested over 33 times. Really? Can you believe all the crazy things she did? Driving around the island in her yellow GS Buick convertible with her top down, naked. Oh, but she did wear her Gucci scarf around her neck to blow in the wind. "Sharon, I love driving my Goose Shit, that's what I call my GS Buick, you know.
So fucking funny to watch people's reactions when I come to a stop sign next to a truck or a bus. Haven't they seen a naked body before? The stop sign, ever see anything so fucking red?"
Then, the moderator asked me how I had felt watching the men in white coats take Mother away for the first time.
"How did you feel about that, Sharon?"
"Excuse me?"
"How did you feel, at ten years old, watching the men in white coats take your mother away? Where were you in the room? What were you feeling at that moment? Become that little ten year old girl."
I blinked. Like I had something in my eye trying to dislodge itself. Maybe to keep the tears at bay, the ones that were burning the backs of my eyes. I swallowed past the lump in my throat. Big, fat tears came, streaking my cheeks. Slowly and softly I barely said: "No one's ever asked me that before."
"That's the good stuff, Sharon. That's what your book is about. This is not your Mother's story. This is your story."
My story.
Those words resonated with me long after the workshop was over. I chewed and nibbled on them for a while, experiencing the taste and texture. Like eating a pomegranate for the first time: A combination of bitter and sweet and just plain complicated to navigate.
When your life has never actually been about you, how do you even know what your story is? How do you tease out all the threads that create the tapestry of your life, your experiences?
Still, I had made my decision, so I announced to my world: "Leave me alone, I am writing." And write I did. For three solid months. I jumped back into the pool of memories. I splashed around and held my breath.
And still it wasn't my story. In fact, there was really no sign of me in it anywhere. It turned out to be exactly what I had planned: a collection of my mother's craziness, and me, once again, hidden in the shadows. Invisible. Where it's safe. Like swimming in the shallow end of the pool.
The shallow end is secure. Safe. I can swim and still touch the bottom. The deep end is where I have to stop pretending to swim. The deep end is where the monsters live. The deep end is where I can drown.
I took a deep breath, curled my toes over the edge and, knees shaking, dove into the deep end. I dove all the way to the bottom. Back into the chaos. Back into the madness. And I found my story, lying on its back, blowing bubbles. My story.
As hard as I tried, the inevitable hit me: I recognized that I was like my mother.
Mother, I love you. Sorry I dismissed you because you were crazy. In denying you completely, I denied your best parts that I discovered are my best parts. I see you in the mirror and I see you in my thoughts and actions. Thank you, for your legacy.