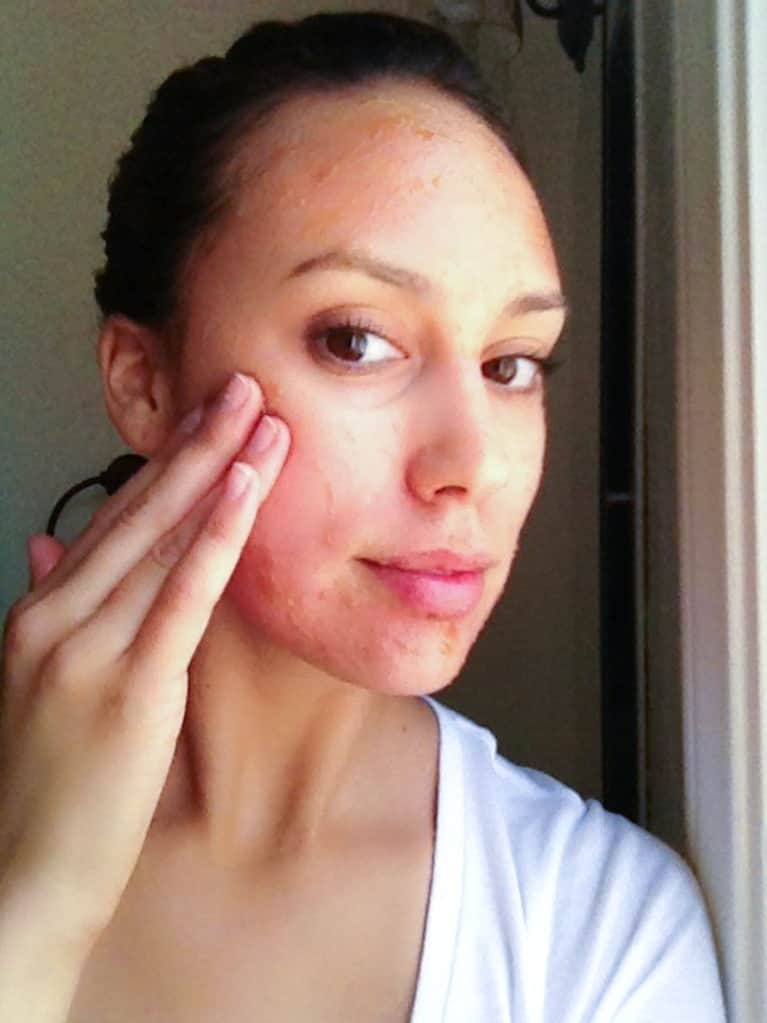 I love to exfoliate my skin. There's nothing more satisfying than a good scrub with a body polish that I just made in the kitchen. 
With this luxurious (and edible) DIY treatment, you'll reap the benefits of soft, silky, glowing skin long after its applied. Bonus: it's super-easy to make and smells amazing.
What you'll need:
1 cup of brown sugar
1/4 cup sweet almond oil
1/4 cup honey
A few drops of rose essential oil (optional)
Mix all of the ingredients together and pour into a break free container with a lid. Use fresh and massage the polish all over your body including your face and lips if you want.
I use this scrub in the shower or during a nice, warm soaking bath.
It also tastes pretty good!