10 Tips To Avoid Injuries While Exercising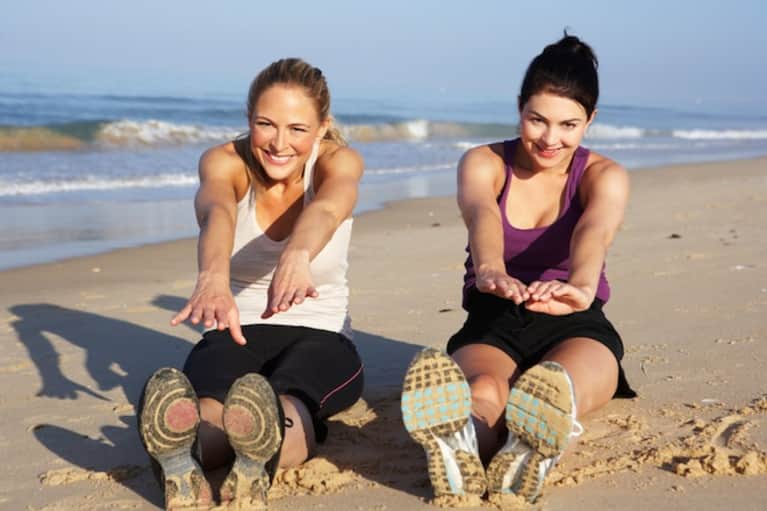 As important as exercise is to your health and well being, it's equally important to give your body all the tools that it needs to avoid injury. Injuries can cause excruciating pain, while sidelining you from the activities you love for an extended period of time. And if you end up having to visit the doctor or have to go to physical therapy, you will have added expenses as well. 
Here are 10 tips to keep you healthy and injury free while exercising:
1. Know your limits. 
Don't push yourself too far. You know your limits and your body will let you know when you have pushed those limits too far. Having a planned training schedule will help you improve your performance and stay injury free
2. Stretch before AND after your workout. 
By stretching your muscles, you will help avoid pulled muscles which can cause you to be immobile for a long period of time. Stretch all of your muscles, even if you don't think you are going to be using them. By doing 5-10 minutes of stretching both before and after your workout, you can avoid injury
3. Listen to your body and any pain you may have. 
Don't push through the pain. Figure out what is causing it. If it's a cramp, try stretching it out. If it is more than a cramp, you may need to end your workout early, stretch it out, and rest
4. Have good shoes that are workout specific. 
If you are going to be doing multiple types of exercises like running, cross training, aerobics, etc. it may be beneficial to have shoes for each workout. Visit your local sporting goods store to be fitted for shoes to ensure you have the proper support.
5. Drink plenty of water. 
You'll want to drink water before, during, and after your workout. Stay hydrated!
6. Pay attention to your nutrition. 
Your body will perform at its peak performance if you are giving it the nutrition it needs. Exercise is only half the battle, nutrition is the other half.
7. Rest days are beneficial. 
Your body needs a break. Working out 4-5 days per week is great! Plan those rest days and take advantage of them. You're not being lazy, you are giving your body the much needed rest that it needs.
8. Get plenty of sleep. 
Your body does wonderful things while you are sleeping like digest food and heal itself! Get plenty of rest so you'll have energy throughout the day, including during your workout.
9. Consult your physician. 
Before starting any new exercise routine or diet regimen, consult your physician. They may have recommendations on where you should start and how quickly to increase the intensity.
10. Cross train. 
As much as you may love one exercise and hate another, it's best to cross train. This will give you added strength all over and help you avoid injury. Try to balance out your workout schedules with cardio and weight training, along with exercises that will help strengthen your core.