How Do You Stop Feeling Like You're Going Insane?
Our editors have independently chosen the products listed on this page. If you purchase something mentioned in this article, we may
earn a small commission
.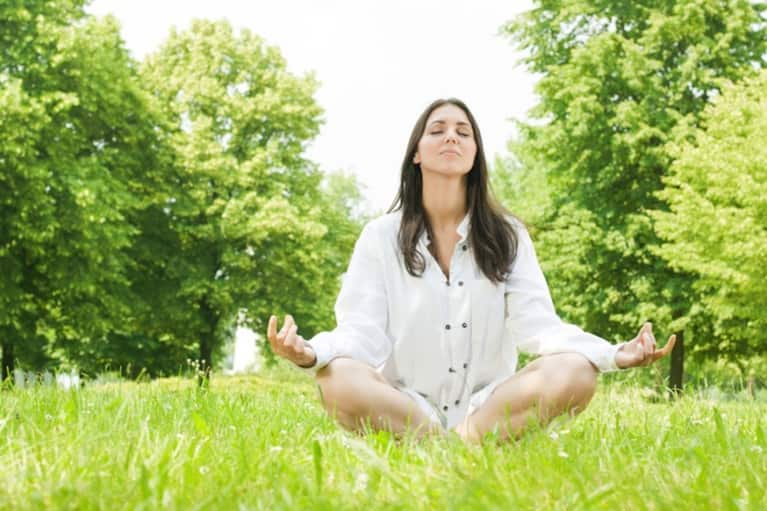 If you want to keep suffering, keep doing the same things: keep reading Us Weekly, keep buying more stuff you don't need, keep wasting your time doing what everyone else thinks you should be doing, keep showing up at that job you despise, keep wearing things that are uncomfortable in the hopes that someone will notice how "hot" you look.
We're so used to listening to the repetitive egoic thoughts of self-importance, winning at all costs, righteousness, responsibility, etc. It's these thoughts and feelings that have kept us so disconnected from our hearts for so long.
How do we stop this insanity? Stop looking to the outside and turn inward. Start small. Do one thing that you love, that brings you joy. One small thing. It could be those guitar or dance lessons you always wanted, it could be scheduling time on your yoga mat. Whatever it is, throw caution aside and jump in. I'm not saying to leave your job nor your spouse tomorrow.
Change doesn't happen just thinking about it. Take action! Move forward one step each day, deeper and deeper, towards what you love, ease into the discomfort, respect the uncertainty of it all and, this is a big one, let go of what it looks like.
Three things that might help break the insanity:
1. A morning journal.
Julia Cameron in her book, The Artist's Way, calls them "Morning Pages." I did these for three years; they reorganized my priorities, rewired my brain and gave me the confidence to forever change the course of my life.
2. Buy a Groupon or LivingSocial deal that sounds insane to you. 
And complete it. I saw one recently for Samurai Sword lessons. Wow! Talk about outside the box.
3. If you exercise regularly (we all should), change it.
If you run, maybe try yoga or run a different course. If you practice yoga all the time, what would running, spinning, or swimming be like? Maybe practice yoga at a different studio or with a new teacher; maybe just put your mat in a different spot. What would that be like?