Study: Yoga May Help Cancer Patients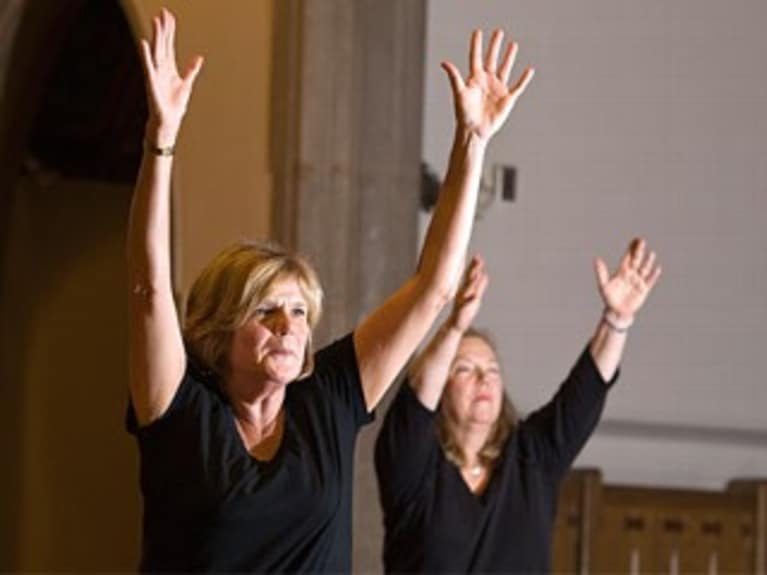 A new study suggests that yoga has helped cancer patients sleep better, reduce their dependence on sedatives, and help them get back to their everday routines, according to a new study being highlighted at the American Society of Clinical Oncology's annual meeting in Chicago next month.
ABC has the scoop on the newly released findings, here are some of the highlights:
In the Rochester study, about 8 out of 10 cancer survivors reported significant sleep impairment that affected their lives before the study. Half of the patients were assigned to yoga classes twice a week for one month. By the end of the trial, 31 percent of yoga patients no longer had the sleep disruptions, twice the recovery rate of patients who didn't take classes.Yoga practitioners also reported a 42 percent reduction in fatigue, compared with a 12 percent reduction for the control group. Yoga users decreased the use of sleep medication by 21 percent, while the control group actually increased reliance on sleeping drugs by 5 percent.
The story goes on to talk about Beth Israel's yoga program which was developed with instructor Rodney Yee and Donna Karan's Urban Zen Foundation. (Donna's husband died of lung cancer). The hospital's cancer floor also offers acupuncture, aromatherapy, a meditation room called the "Sanctuary" and massage chairs for patients and visitors. Woodson Merrell, chairman of the department of integrative medicine at Beth Israel, says about the study's findings:
Ten years ago, there was almost complete skepticism from oncologists, but now most of them are coming around.. We're not talking about using a Ouija board and using fern leaves instead of chemotherapy... We're talking about relaxation techniques to integrate the mind and body -- instead of feeling disconnected from this cancer that's in you, to feel that you're a whole human being and you're going on this path toward healing.