Hey, It's O.K. To Be Vulnerable (A Reminder)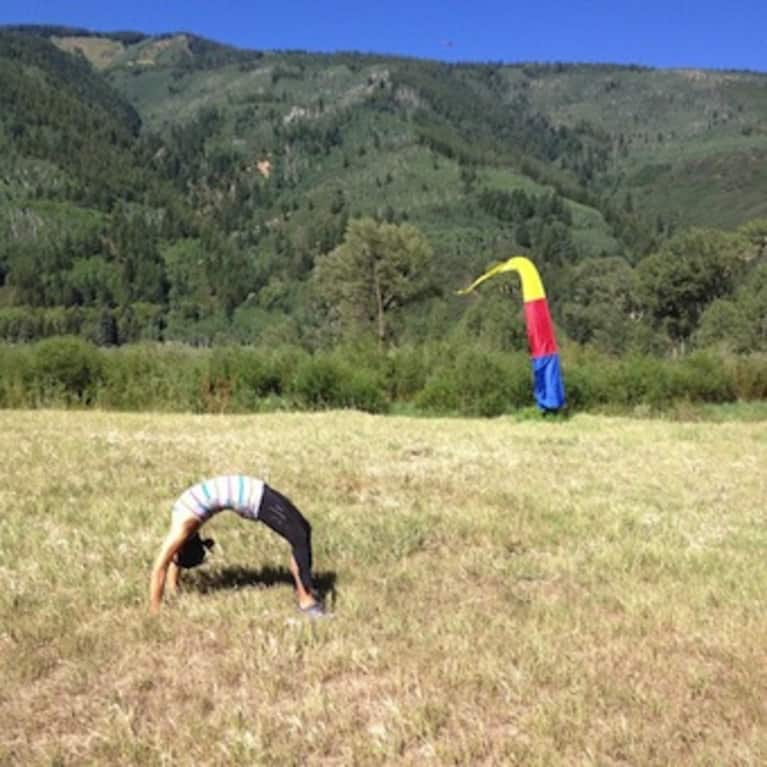 For years now, I've sought various bodyworkers to heal the effects of my "go big" nature in all the activities I do. I've bruised my ribs while surfing, jacked my elbow during repetitive push-ups in Crossfit, and taken swooping falls from climbing walls. Recently, my left hip started talking so loudly that walking up minor inclines became quite painful, so I sought out massage therapists, craniosacral practitioners, MDs, and Ph.Ds. 
Every now and again, they'd all say one similar statement that made me wince for the truth it revealed within me. As they held a particularly tense part of my body, obviously resistant to their healing efforts, they'd say, "It's okay. You can let go — I've got you."
Hearing this, I swelled at the subtle reminder of how hard it is to be vulnerable, to trust that everything will be okay, to believe that someone else has your best interests at heart. That feeling of not wanting to lose control somehow seeped deep into the fibers of my being, so that even though I had sought these practitioners out, it was so hard to let them help me.
But, the moment I did, the moment I breathed into their offering and exhaled in faith that they were there to support me, my body melted around their care. Then the healing began.
It's not easy, and it happens again and again. I have to be reminded that it's okay to let go.
We all need those reminders in our lives, the times that we push our boundaries and lean into the discomfort of depending upon another soul to help us when we're feeling exposed and weak and unsure. It's important to be discerning who you choose to rely upon, but if you tap into that inner teacher to pick wisely, if you're courageous enough to scooch a little closer towards opening up, then maybe everything you've ever wanted will begin to appear.
Maybe you'll have someone who's helping you heal, someone who's coming from a place of sweet intention with one purpose — to catch you when you need it most, so that you don't have to everything on your own all the time.
Here's to all of us hearing this (and saying it) more frequently in our lives, "It's okay. I've got you."