Why I'm Quitting Self-Improvement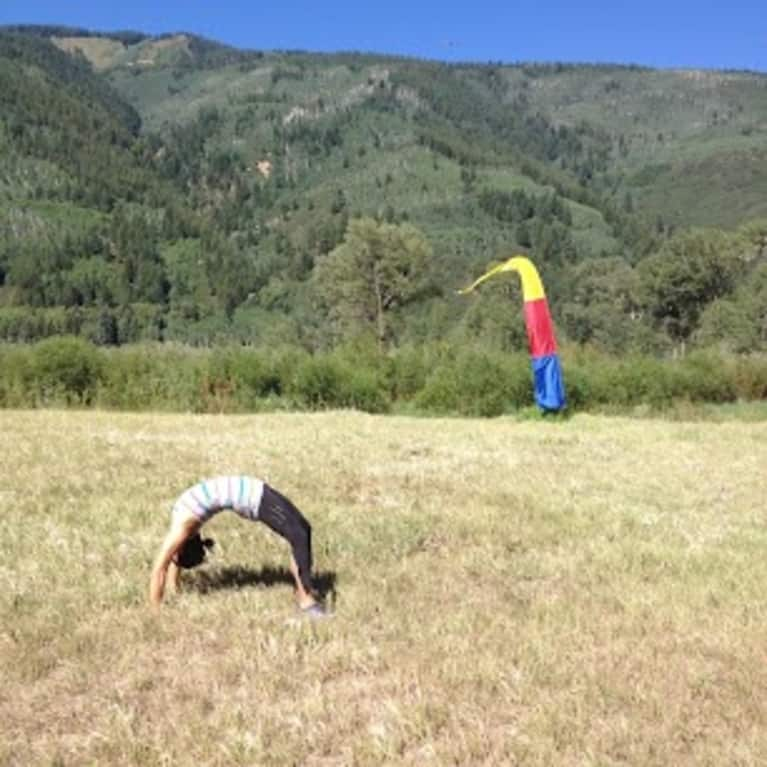 That's it, I'm done. I'm taking a break from self-discovery. 
As I head into my 35th year, I've done a lot of work on myself to understand why I do the things I do to hopefully create new neural pathways that'll lead to better habits.
Unfortunately, because of my tendency to be too hard on myself, my love of learning, and this nagging feeling that there's always something about me to fix, I simply don't stop.
When it comes to self-improvement, I'm slightly addicted!
This is especially so, because it's part of my profession. As a yoga teacher, I try to walk my talk, yet living the practice of yoga isn't a one-and-done kind of thing. It's a perpetual journey of awareness. Becoming more conscious doesn't always lead out of the maze of my mind as much as it sometimes teases me deeper into it.
I hop from one training to another, infuse my life with learnings imparted by master teachers, and trip over stacks of self-help books piling on the floor beside my bed. And, I'm pretty damn exhausted — I've reached max introspective capacity.
Carl Sagan once said, "Understanding is a form of ecstasy." When our minds can fill in the gaps between the how's and the why's, it is satisfying beyond belief. What's more, research astronomer Natalie Batalha also observed, "There's something innate about us human beings that makes us want to seek the unknown, to push the boundaries, to find new horizons, to see new things... I don't know why we're like that, but we are... When we have those aha moments, you know, when we really understand something... we feel that euphoria."
My conquest for understanding comes partly from a misconception that if I figure everything out, then maybe life won't surprise me in the tough ways it did when I was growing up. That scared, goody-two-shoes little girl within me yearns for the cushion that "knowing" provides. Maybe if I can outsmart the Universe, I hope, I can control all the factors that cause pain, which comes from simply being human.
But now, I'm throwing my hands up in white-flag surrender as I decide to pursue a few weeks of knowing less. For a brain-powered person like me, the head is often a safer place than the heart, but I've come to think that occasionally, a little ignorance dressed up like curiosity could really be bliss.
Because I want to get out of my own way, I'm going to do the opposite of what I normally do. I'm closing the books, recycling the magazines, deleting the podcasts, and canceling upcoming workshops. Instead, I'm waving these arms in the air like I just don't care — I'm gonna let loose!
Screw perfection and proper punctuation.
Hello, Play!
For the next 21 days, I plan to do something every day that encourages me to dabble outside the lines, get messy, not plan everything out to the infinitesimal detail. To truly live yoga, I'm practicing the art of being imperfect, of losing my balance, and seeing how that feels.
I'm looking forward to transformation, similar to how things shift from the moment you step onto the mat to returning to the real world after savasana.
Maybe, by letting go of constantly seeking how to become an enhanced version of myself, I'll actually live my way into a greater being than I could ever have imagined. 
If you'd like to join me on this journey or to get ideas on how to start a 21-Day Let Loose Challenge of your own, please follow my upcoming adventures here!