I Have Cancer And I've Never Felt Better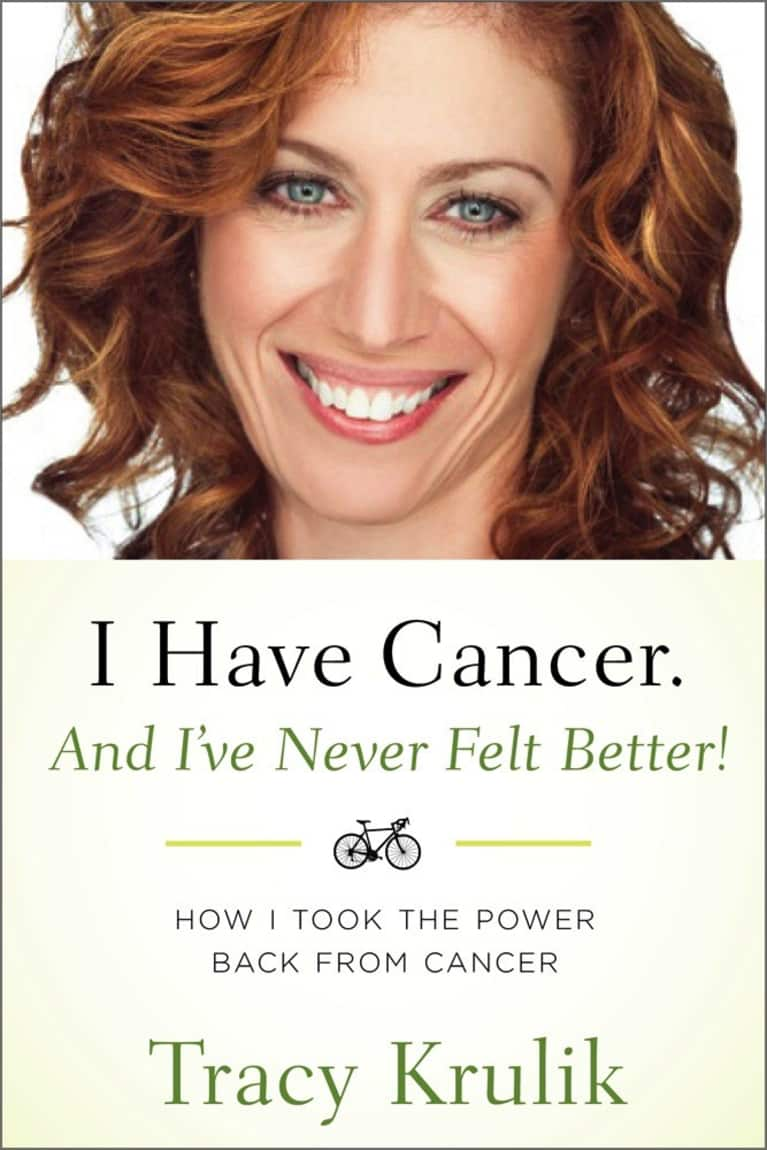 In December, my husband and I returned to Johns Hopkins Hospital for the final scans of the year and got more good news: the cancer in my liver was so miniscule that it looked clean on the films.
With the liver tumors shrinking away, I wanted to know if we could surgically remove the ones in my chest and close this horrific chapter of my life.
Tom and I drove back to Baltimore two days later to meet with thoracic surgeon Sebastian T. I. Branch in the same building where we met the curmudgeonly pancreas surgeon, Dr. Crawford, in 2007.
We were fully prepared to lobby once again to "kill the little motherfuckers," so that I could perhaps finally rid my body of cancer. Hopefully Dr. Branch could perform a simple laparoscopic operation to get it done.
While waiting to see the doctor I filled out a survey on Hopkins' anti-germ practices and reported back that the number of wall-mounted, germ-killing foam machines was a pleasant surprise. Well done, Hopkins!
A nurse then led us back to an exam room that appeared to be the exact inverse design of the room where we met with Dr. Crawford. Just as the rooms differed, so did the doctors. After a few minutes of Sudoku, a charming and friendly Dr. Branch walked in.
We discussed my history, and I said how I would love to put an end to this chapter of my life. "So, could you maybe just scoop the rest out?"
Dr. Branch said he did not think he could, or even should. Tom and I were crestfallen. We had hoped that he could perform a simple, quick procedure, but because of the location of the tumors, the surgery would be as serious as my pancreas surgery. I would have to be in the hospital for many days, and there was a chance my voice could be injured during the operation. Beyond that, there would still be no guarantee that he'd be able to clean out all of the remaining cancer cells. He repeated the same words we heard a number of times in 2007—there would likely still be microcells floating around after the surgery.
But then the tone of the meeting changed.
Dr. Branch told us that he took my films to a number of radiologists, and the consensus was that the cancer was definitely reversing. He said he was amazed when he looked at the films, and so he wanted confirmation. They all agreed—without any kind of medical intervention, my tumors were getting smaller.
"I believe in balance," Dr. Branch explained, "and for whatever reason, your body appears to be in balance. Because of that, your immune system is doing its job and killing the cancer cells on its own. What if by cutting into your chest, we throw your body out of balance, and then the cancer starts back up in your liver, but this time more aggressively? My recommendation is that we not change anything right now."
He told us that the more he learned, the more he realized the medical community still had to learn about cancer. "The future of cancer treatment is not going to be in poisoning our bodies with chemotherapy and radiation," he said, "but instead in strengthening our immune systems, and for whatever reason, your immune system is strong enough to fight the cancer on its own."
I told Dr. Branch about my diet and how I exercised like a maniac, cycling for hours most days and practicing Pilates. He told me to not change a thing—"It's working." Hearing that from a distinguished doctor at one of the finest medical centers in the world was unbelievably validating.
I wasn't trying to be a superhero in my battle with cancer—I just couldn't sit back and wait on the chance that Western medicine might one day find a way to cure me. I knew that Voldemort had to hate all those vegetables and grains, and I knew that he really hated it when I crested the top of a steep hill and filled my lungs to their maximum capacity with fresh oxygen.
Dr. Branch said that there was considerable evidence that supported eating a predominantly plant-based diet to optimize the body's ability to defend against cancer. He also fully believed in exercising to do the same.
Wow.
Tom and I thanked Dr. Branch for his time and his insight and then left in a bit of shock. We had been so certain that we would be walking out of the hospital with a surgery date to clean out the rest of the cancer from my body. Instead, we learned that our plan to make my body as inhospitable as possible for Voldemort was actually working. More than that we came to the realization that it was possible to live with cancer.
Maybe my body would never be completely cancer-free. Maybe scans would always show traces of disease. But would it matter? Suddenly we realized that even though my scans still continued to light up (albeit less and less), I was healthy. I felt fabulous, and that would be my guide.
This is an excerpt from Tracy's book I Have Cancer And I've Never Felt Better, available in stores now.