What 15 Years Of Cancer Healing Taught Me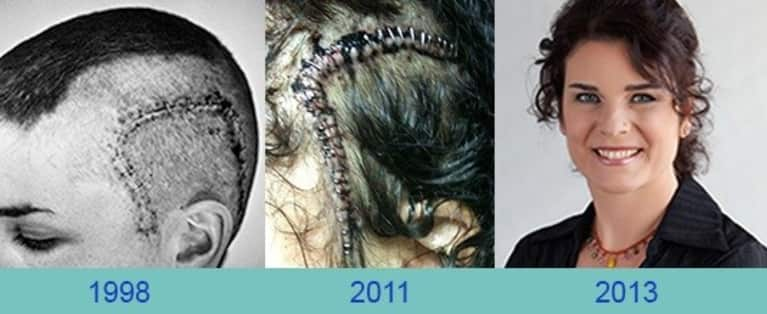 In the 15 years since I was diagnosed with a brain tumor at age 24, I've had highs and lows, with two awake brain surgeries plus hundreds of integrative cancer treatments. Thanks to proactive persistence, new insights, and the cultivation for quality whole person health and healing, I'm still alive, and my passion includes sharing my wisdom with others.
Here's just a small sample of what my journey with cancer has taught me.
1. Be authentic.
American culture often encourages people to become more similar than unique. Born originals, how can we die copies? My quest in healing helps me discover new levels of my originality. Being real involves going deeper into my true self, which energetically in my body also supports cellular healing. Lawrence LeShan, PhD in his book, Cancer as a Turning Point, wisely explains how this relates to cancer patients: "What kind of life would they be living if they adjusted the world to themselves instead of—as our cancer patients generally have done—adjusted themselves to the world?" Be yourself.
2. Cultivate mental and emotional wellness.
For many years I felt tortured by my feelings and thoughts. I know from the inside out that imbalances mentally and emotionally have consequences in the physical body, intellect, relationships, spirituality, and other aspects of life. I learned to identify my patterns with feelings, thoughts, and beliefs, including through O. Carl Simonton, MD. My insights further developed through the 5Rhythms movement practice by Gabrielle Roth, which helped transform my ego. Mind-body wellness must be cultivated to fully support healing in all ways.
3. Be in motion with movement practices.
The word "emotion" comes from the Latin root meaning "to move." As I returned more into my physical body and being, movement has been critical for my healing. Along with yoga, I've used Biodanza, the 5Rhyhtms, and dance with Anna Halprin. These processes have allowed me to develop a stronger relationship with myself, learn how to hear more communication within, and cultivate mental and emotional improvements. The body does not lie. Movement allows me to further transform, become more embodied, and connect with my true essence.
4. Eat healthy foods.
If you eat junk, you can feel like junk. Months after informed of my brain tumor recurrence, I started to learn about eating much healthier. Since then, I've focused on cancer-fighting foods. My diet for health and healing also completely strengthens my mind-body balance and connection with spirit.
5. Live your meaning and purpose.
Everyone has an individualized, unique person in their lifetime. When I was only 24, I worked in the U.S. Congress with plans to attend law school. In my world turned upside down, I developed a new relationship with my deeper self. Guidance through my soul and spirit directed me to various jobs that educated me with some important skills for my purpose. As I express my meaning and purpose woven with my passions, those elements strengthen my innate healing capacity. Now I work in the field of integrative cancer care for the whole person and love what I do to serve others.
6. Embody your soul and spirit.
Each lifetime provides vehicles for the soul's evolution. My cancer experience has opened gateways further into my soul and spirit. Illness is an invitation to look deeply into self, cultivate new levels of knowledge, and understanding about what it is to be alive. Progress in my mind-body healing helped me to advance the current for my soul and spirit's presence and purpose.
7. Incorporate silence and stillness.
I've spent many chapters in bed very sick staring at the ceiling. Voices emerged. Images appeared. Illness has pushed me to advance further relationships with the visible and invisible. In silence and stillness, I feel my most profound essence and ultimate peace with clarity about my true self.
8. Recognize eternal life
Before I heard the news of a brain tumor, I felt invincible. As I've developed my understanding and relationship with mortality, the pain has set me free. I don't want to die, and also see that when it is time for me to leave this lifetime, I continue. My soul remains in eternal life.