Making Peace With A Tough Decision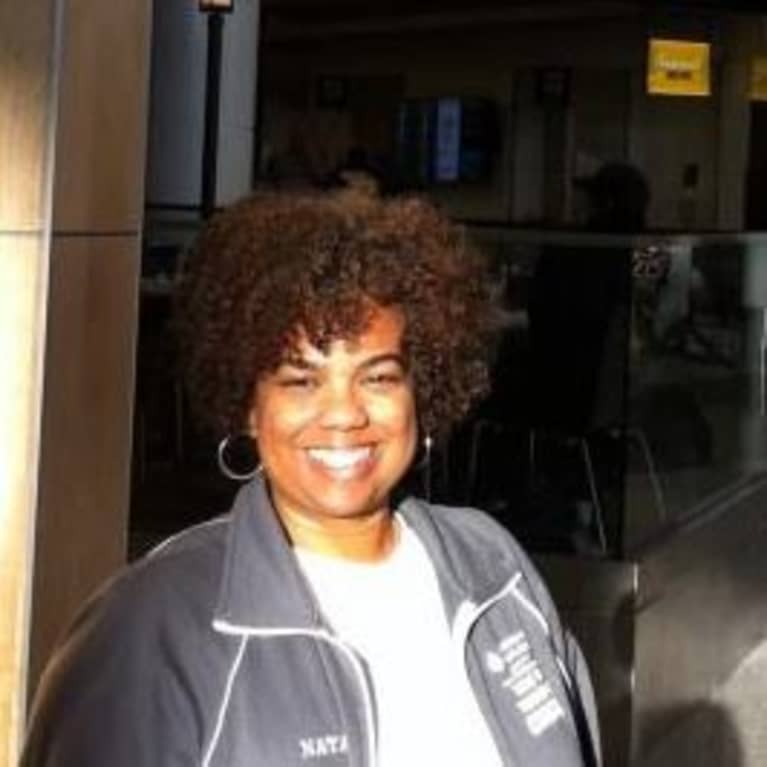 I am an amateur runner, but I am hyper-tuned to listening to my body, discerning the harmless aches from the pain signals I really need to heed.
And the Wednesday before my last scheduled race, I had a deep chill that I could not shake. Plus an annoying, hacking cough, which I told my son I was conveniently ignoring.
I was ignoring the cough, because I typically spend almost half a year training for a half marathon.
As part of my training, I've experimented with increasing cardio workouts and pulling back on mileage leading up to race day. And, for the most part I've been successful. My times are getting faster, and more important, for someone with a lung disorder, my breathing is improving.
All of which come together nicely for race day, and none of which include a hacking cough.
I went through with my Thursday's appointments: the mani-pedi, having my brows shaped, focusing on self-care.
Meanwhile, the cough persisted.
By Friday afternoon at the race expo, I was in denial: We'd gone from a cold, bone-chilling rain, to near 80-degree weather, in just a few days, so I told myself my cough was just my allergies. I stayed calm. Just keep resting through Saturday. One day at a time.
I woke the next day with sniffles and a stuffy head.
But still, no decisions needed to be made about racing (or not) until a few hours before the gun time. That wouldn't be until 7:30 am the next morning, so I told myself I was fine.
I got no sleep on Saturday night – not unusual because of the pre-race adrenaline that's usually coursing through my system. But this time, it was coughing and chills keeping me awake.
By 5 am that Sunday – 2.5 hours before gun time - I had a fever of nearly 102.
It was time to call it: I would, for the first time in my racing "career" have a DNS – Did Not Start – next to my name.
But in the moments it took to find a friend to use my entry, I began to find peace with my decision.
I stopped to consider the worst case scenario: I made a tough call about a race I'd trained long and hard for, but in the long run (pun intended) it would be the best thing I could do to hasten my recovery.
Then I considered the emotional toll: I was sad not to participate, but my marathoning friends know that I am not a quitter. And more important, I know I'm not a quitter.
Again, the wisdom of the hard choice was evident as I turned things over in my fever-addled brain.
Thanks to social media, I had no less than a dozen "get well" messages after posting I would not be racing. A friend spared me a trip to the start line and picked up my entry so it would not go to waste.
I'd taken a shower – ostensibly to try to wash away the sick – as though the fever would dissolve down the drain with the soapy water. It didn't. But at least I felt a little better with a fresh pair of jammies on.
And then I took the medicine I'd been resisting. I'd wanted to give myself every chance to finish the race without incident, which did not include taking cold medication. But now certain I would not participate, I could get to the business of healing.
And as my friends raced on, I slept – hard. I'd like to say I woke up feeling awesome, and that the flu just magically went away, but the truth is, I was wrecked, and it's taken some two weeks to get back to taking baby steps without being completely winded.
However, by making – and accepting - the hard choice, I had the space I needed to begin healing – emotionally and physically – without guilt or shame.
And I am, as they say, on the mend.