The Coolest Placemat Ever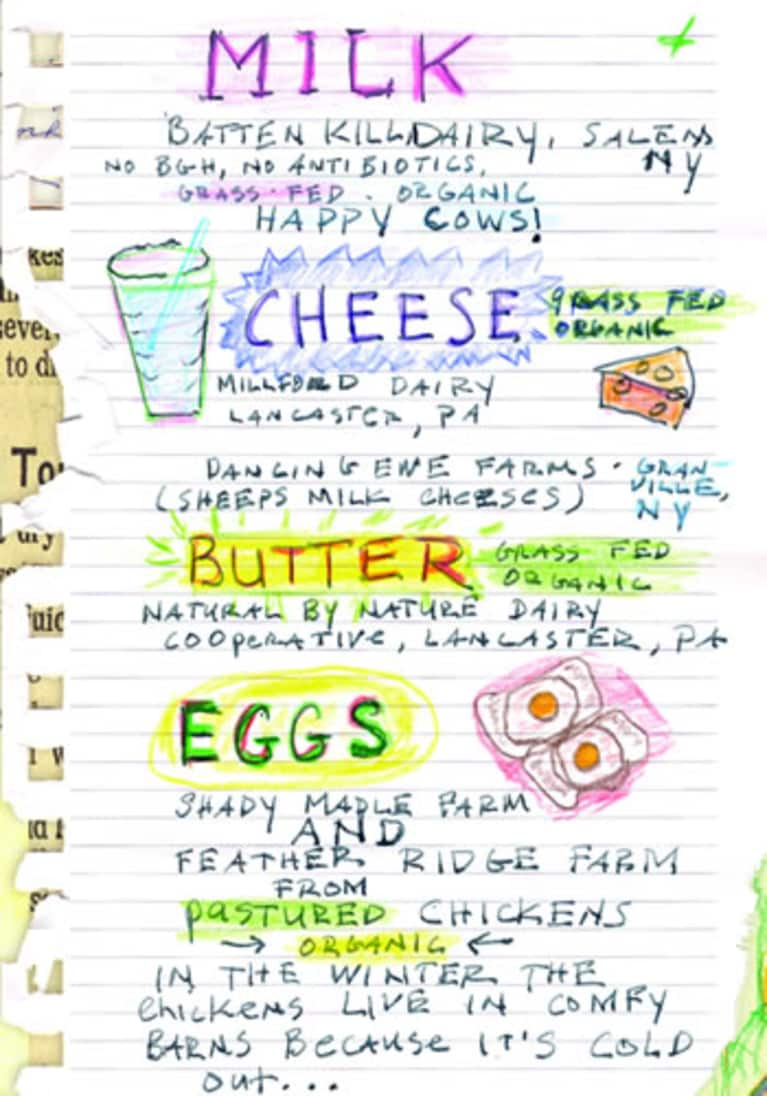 The placemat at Bubby's restaurant here in NYC has got to be one of the coolest placemats I've ever seen. It educates kids (and grown-ups) about local and organic food, detailing in cool illustrations where they source all their meat, dairy, grains, and even coffee.
I discovered it at the Dumbo outpost in Brooklyn where I went for Mother's Day, and the folks there where kind enough to email over an image. On each mat there's a note from Ron Silver, the owner:
Dear Reader and Esteemed Diner,
Bubby's is 20 years old this year, thanks to YOU. We have always been enthusiastic about serving real home cooked food, but, thanks to some amazing people we know who are lovingly raising cows, chickens, pigs, and growing fruits and vegetables, we are now equally enthusiastic to bring you home grown food. Our beef, chicken, pork, eggs, milk, butter, cheese, bacon, coffee, grains, produce, and even our salt are brought to us by people we know well enough to shake hands with.This note is to YOU sitting at this table. We want you to know two things: where your food came from, and that the recipes we prepare came from someone's mother, grandmother, uncle, neighbor, or friend, and that those recipes have been favorites of those people, and for us, for a long long time.We are dedicated to a growing food movement and committed to people who ply their trade in the purest way, whether raising livestock, farming produce, growing grains, roasting coffee, or harvesting salt. After 20 years, it's a blessing to be able to say this to you.
Yours (Truly),Ron Silver... Owner and Chef of this here place...
It's awesome to see such a thoughtful message from a restaurant. Below is the meat section of the placemat, and you can click here to view the full image.