The Easiest Sweet Potato Dish You'll Ever Make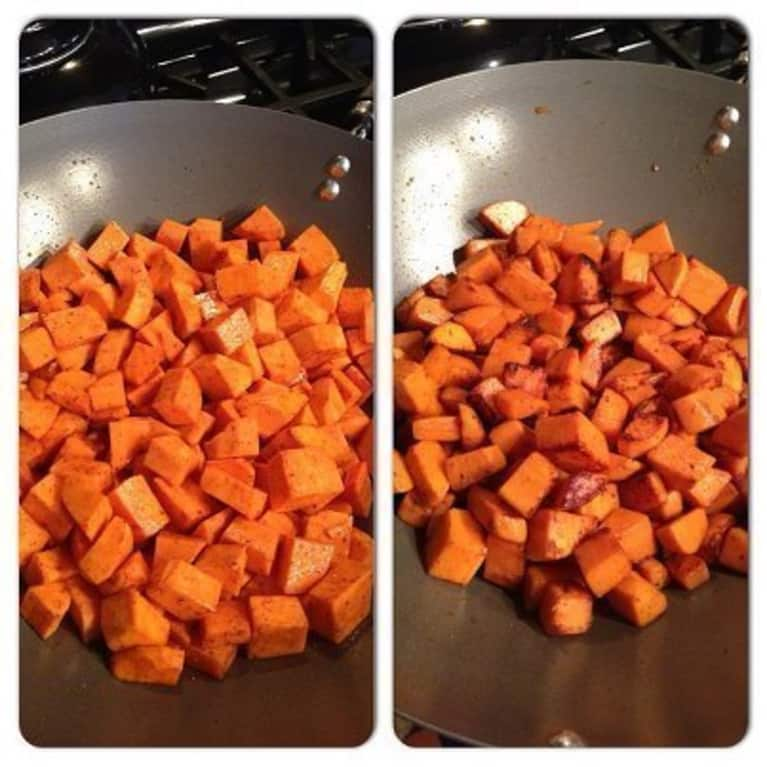 I love root vegetables, but I don't eat them as often as I'd like. Sweet potatoes are one of my favorites, but I only eat them usually twice a year, once at Thanksgiving and again on Christmas. This isn't nearly enough!
So last night, I made a quick little side using them, and it turned out great! This recipe has great ingredients in it that all have their own health benefits:
Coconut oil helps aid in weight loss, digestion, and heart health.
Sweet potatoes are rich in vitamins and help balance blood sugar.
Cinnamon lowers bad cholesterol, is anti-fungal, anti-inflammatory, and aids in blood sugar stabilization.
Cayenne is anti-fungal, aids in digestion, anti-inflammatory, aids in detox, antibacterial, lowers cancer risk, and is a natural fat burner.
Now here is the recipe!
Ingredients:
4 sweet potatoes (peeled and cut into 1 inch cubes)
2 Tbsp. organic coconut oil
1/2 tsp cinnamon
1/2 tsp cayenne (add more if you like it a little spicy)
Salt & pepper to taste
Directions:
In a large pan, heat oil over medium heat. Once oil is warm add potatoes and spices.
Cook over medium heat until potatoes are tender, stirring occasionally.
This took about 30 minutes for them to reach my desired consistency. I served this with ketchup for my 3-year-old and hot sauce for my son, husband, and me.
** You can also use any leftovers in an egg scramble the next morning. In a frying pan, I added 1/2 TBSP butter, 1 c. of leftover sweet potatoes, and 3 egg whites. Cook over medium heat until eggs were cooked and the potatoes were warm.