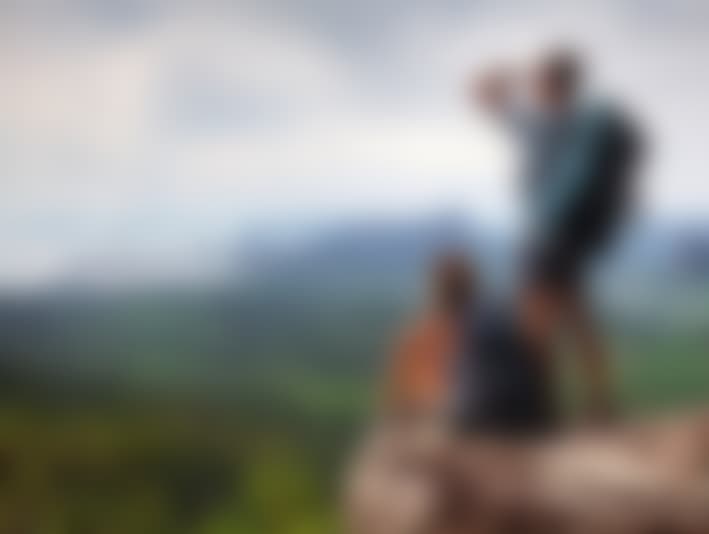 Life is too short to simply walk the beaten path.
Yoga
inspires us to reveal our fears and hesitations so we can grow beyond them into uncharted potential. Yoga has helped me realize that a final savasana is inevitable. Our lives are brief, and there's no time to waste.
So don't hold back! Don't get stuck in living only SMART goals (specific, measurable, achievable, realistic). Once and for all, break free of needing to know the outcome before you attempt something. Adventure somewhere, whether it's close to home or somewhere exotic. Plan your next adventure now!
Love
yourself, love your day, love your life! And remember these wise words:
"When you step away from the confines of realistic, you become an artist painting your own masterpiece, an explorer charting new territories. You are creating new ways of looking at situations; you innovate at work and at home. It's impossible to be bored with your life." - How We Choose to be Happy, Rick Foster & Greg Hicks
"It is only in adventure that some people succeed in knowing themselves — in finding themselves." - Andre Gide
"Life is either a great adventure or nothing." - Helen Keller
"The big question is whether you are going to be able to say a hearty yes to your adventure." - Joseph Campbell
"The biggest adventure you can ever take is to live the life of your dreams." - Oprah Winfrey
"No, no! The adventures first, explanations take such a dreadful time." - Lewis Carroll, Alice's Adventures in Wonderland & Through the Looking-Glass
"A man practices the art of adventure when he heroically faces up to life. When he has the daring to open doors to new experiences. When he is unafraid of new ideas, new theories and new philosophies. When he has the curiosity to experiment. When he breaks the chain of routine." - Wilfred Peterson, The Art of Living
"Blessed are the curious, for they shall have adventures." - Lovelle Drachman
"To venture causes
anxiety
, but not to venture is to lose one's self... And to venture in the highest is precisely to be conscious of one's self." - Søren Kierkegaard
"It is in the compelling zest of high adventure and of victory, and in creative action, that man finds his supreme joys." - Antoine de Saint-Exupery
"Adventure is worthwhile in itself." - Amelia Earhart
"The purpose of life is to live it, to taste experience to the utmost, to reach out eagerly and without fear for newer and richer experience." - Eleanor Roosevelt
"Adventure, yeah. I guess that's what you call it when everybody comes back alive." - Mercedes Lackey, Spirits White as Lightning
"I am looking for someone to share in an adventure that I am arranging, and it's very difficult to find anyone. 'I should think so — in these parts! We are plain quiet folk and have no use for adventures. Nasty disturbing uncomfortable things! Make you late for dinner!' " - J.R.R. Tolkien, The Hobbit
"One way to get the most out of life is to look upon it as an adventure." - William Feather
"What is that feeling when you're driving away from people and they recede on the plain till you see their specks dispersing? - it's the too-huge world vaulting us, and it's good-bye. But we lean forward to the next crazy venture beneath the skies.'" - Jack Kerouac, On the Road
"Try Life: Live it!" - Jacob Young
Photo Credit: Shutterstock.com