5 Lessons From My Dad That I'm Trying To Teach My Son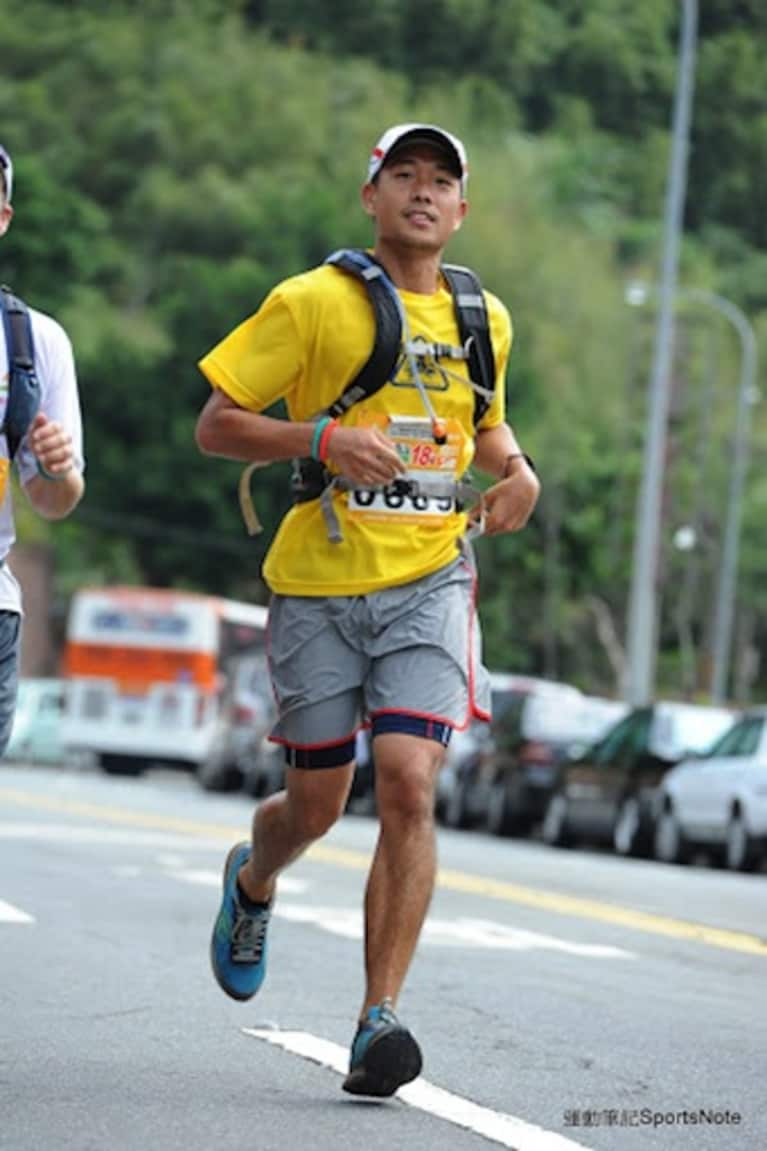 Recently, my father turned 70 and my son 14. Celebrating the two meaningful birthdays put me in a reminiscing mood. 
While Dad has successfully navigated the twists and turns in life, my son Eric is just beginning his own journey.
At 35, I've entered a new phase of my life, trying to develop a career in the health and fitness industry without upsetting the stability of my family. It's a bit nerve-wrecking at times, but seeing my father and my son at two different ends of the spectrum gave me clarity on how to move forward.
1. It's never too late to make your life more meaningful. 
It recently occurred to me that Dad was about my age when he had me. While I'm still a bit lost career-wise, he had it figured out at this age: take care of loved ones, treat people kindly and with respect and contribute to the field of international relations.
When I saw Dad a few days before his birthday, I joked, "The big seven-O, that's pretty old."
"It's actually only the beginning," he said with a smile.
Though a bit clichéd, coming from Dad, a person I respect, it was reassuring. How can it be too late for me to begin living a more meaningful life, when my 70-year old father is still reinventing himself?
2. It's the simple things in life. 
We had a family gathering to celebrate Dad's 70th birthday. All his sibling showed up and my sister flew in from Seattle.
My dad has achieved plenty over the years, but I think he would say his greatest accomplishment is having a strong network of friends and family.
3. Action often speaks louder than words
A few things Dad did when I was young really shaped me into who I am today:
Got upset when I borrowed toys from classmates.
Valued manners.
Went absolutely berserk when I lied.
Read a lot, and made me read.
Hated asking for personal favors, even though many would be honored that he had asked.
Self-taught pianist and he couldn't even read music.
I attended a boarding school in a town south of Taipei for 9th grade. On the last day of semesters, many parents that were also civil servants sent government cars to pick up my schoolmates and their luggage. My Dad could have done the same, but never did. I took the bus or he would come personally.
4. Don't compromise my values
After 9th grade, I moved to Oregon alone for boarding school. Dad often recounts the story of how he couldn't decide if sending me to a foreign country was the right move. It was my maternal grandfather who finally convinced him that I'd be fine, because he had already done a good job instilling in me the right values.
So off I went to the US at the age of 14, the age my son is now. I often think back to those early months: first night at the dorm, orientation, attending my first classes, meeting new friends…
When Eric turned 14, I wanted to give him some word of wisdom, something fatherly, to protect him from mistakes I'd made. I racked my brain: What was I like back then? What were my interests? Who was I hanging out with?
Then it hit me: When I was 14, I already knew what was truly important. It was only later in life that I got lost while trying to impress girls, climb the corporate ladder, make money etc. I abandoned my values and chased after insignificant validations. I had it when I was 14, and so does Eric right now.
5. Know my strengths
Here is what I wrote on his birthday (translated from Chinese):
14 years old. All grown up! In another 6 months, you'll probably be taller than me. I'm so proud of the progress you have made in the past year. I have recently also made some attitude and lifestyle changes, which have enabled me to understand the difficulties of studying under Taiwan's education system. However, with your new-found dedication to schoolwork, I believe improvement is soon to follow. Today is your 14th birthday. I want to celebrate 14 of your many strengths. Please don't ever forget who you are.
1. a people person2. calm3. optimistic4. never superficial5. never materialistic6. love for the outdoor and sports7. already a veteran of 5 half-marathons (even though I made you run them)8. patient9. loves your family10. talent and interest in street dance, piano and computer programming11. generous12. a good friend13. kind14. courage try new things