5 Common Misconceptions Facing New Yoga Teachers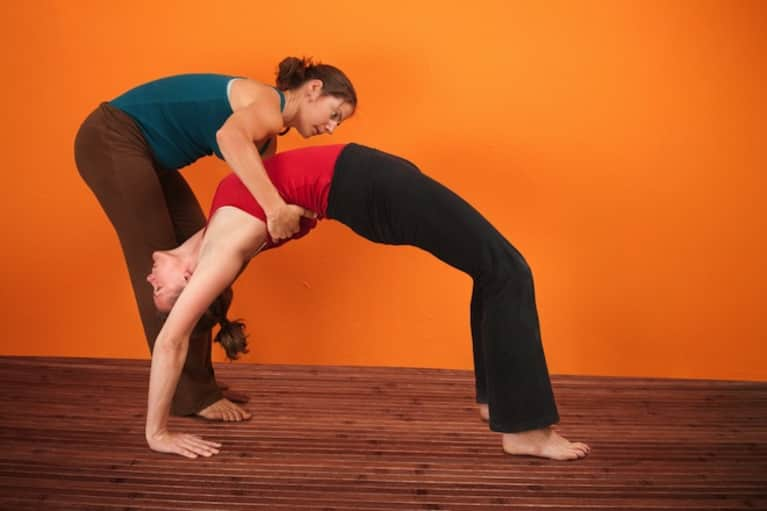 In Sanskrit, viparyaya means misconception. When I moved from Kansas to the Windy City directly after completing my yoga teacher training, I had many viparyayas. Needless to say, I wasn't in Kansas anymore. Here are five things I wish I had given more thought to before moving to a big city to try and teach yoga.
1. Money matters.
New teachers often think the pay for a one-hour class is a lot and will make them rich, but instructors often overlook other costs in the beginning: continued education training, CPR and other required certifications, taxes, gas and transportation costs, insurance and marketing costs, not to mention the time it takes to plan for your classes and commute to different locations.
2. Opportunities aren't a dime a dozen. 
If your teacher-training program offers you a chance to teach at their facility upon graduation, that's a bonus. New teachers should be advised that you have to work to get a class slot at most gyms and studios. You'll probably have to beg to get an audition. Persistence and patience are essential.
3. You may not start with your preferred style.
Teacher trainees may daydream about teaching sweaty, fun, advanced yoga classes to seasoned yogis. This is not always the case at the beginning. The general public will most likely show up to the first 100 yoga classes you teach. A lot of people have injuries, and new instructors will teach a lot of beginner classes.
Also, it's good to be able to work with different demographics when you are trying to find your first teaching job. Could you teach a prenatal yoga class? Senior citizens? Kids? Plus-size? Niche teaching skills will help you get your foot in the door.
4. Marketing is important.
New teachers may think that since their name is on the schedule, people will flock to their classes. Wrong. There are a lot of places to practice yoga and a lot of yoga instructors. Sell yourself with a website and social media.
5. It's not all zen and kittens.
At the end of the day, teaching yoga is a customer service job. Just because it's a yoga class does not mean patrons will always show up happy and cooperative. You have to be understanding and polite, because the customer (yoga student) is always right.