How To Turn Your Campus Into A Wellness Retreat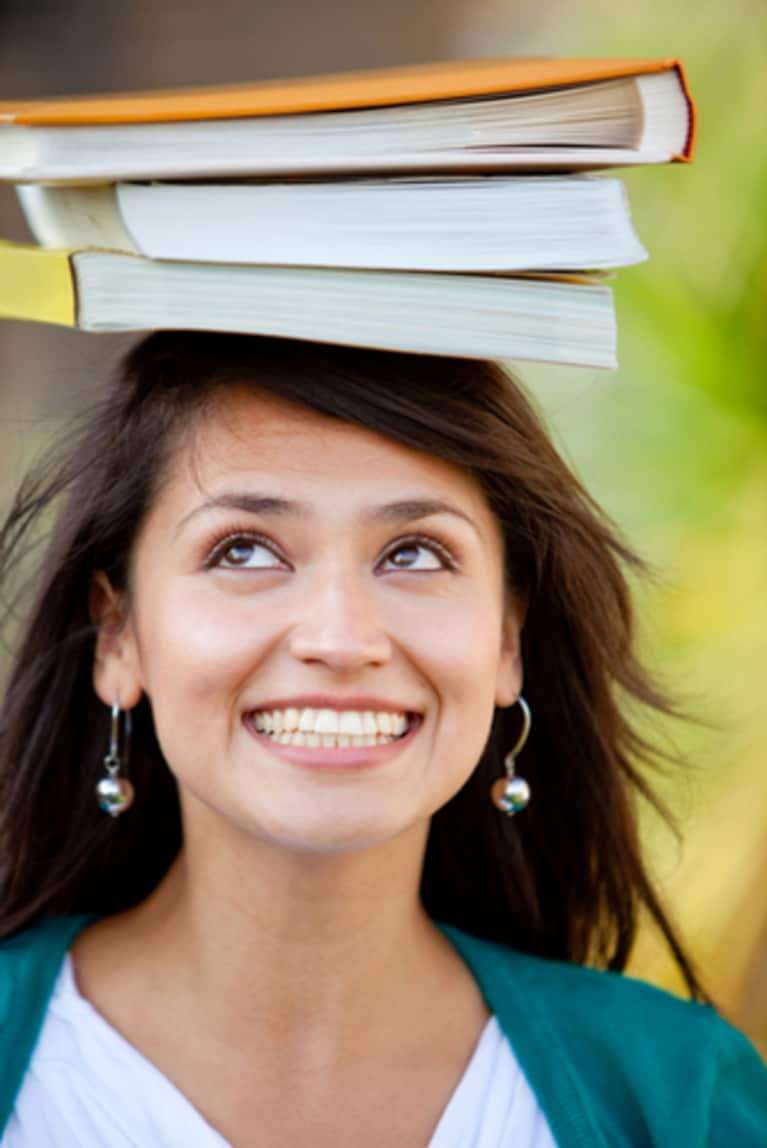 Whether you are student, staff member, or instructor at an institution of higher learning, college can bring a wealth of unwanted stress. As midterms approach, you may be finding yourself on edge, filled with anxiety, or just plain exhausted. While this would be the perfect time to book that flight to Bali, schedules and tight budgets don't always allow us to escape our daily lives in the way our bodies and minds may crave. I'm here to offer some tips and itinerary ideas to help you climb the midterm hill and coast all the way down to finals week, rested and relaxed.
6:00 a.m.: Good morning
Waking around dawn will start the day off well, helping every Ayurvedic Dosha feel balanced and grounded throughout the day.
6:05 a.m.: Warm lemon water
Flip on the tea kettle and slice up a lemon. Sipping on a mug of warm lemon water first thing in the morning with inspire digestion movement, alkalize your body's pH, and assist in liver detoxification. Take a moment to enjoy the bright, fresh scent of lemon and the way a warm mug feels in your hands.
7:00 a.m.: Yoga
Most campus fitness centers will offer an early morning yoga class and there's a possibility it's free. Take this time to start focusing on your breath and carry that awareness with you for the rest of the day.
8:05 a.m.: Sauna
Ahhhh... the sauna. Sweat it out, baby! Saunas are areas of the fitness center most people overlook, leaving them so underappreciated. Spend time in the sauna after yoga class to further encourage natural detoxification processes within your body and soothe your post-yoga muscles and joints.
8:45 a.m.: Massage
If you are lucky, the university health center or recreation facilities have a massage therapist on staff. Often the services are offered at a lower rate than you might find at a spa or private practice. While people have a tendency to think these massages will be medically based care or a sports massage, the therapist is often willing to provide a massage geared towards relaxation.
9:45 a.m.: Breakfast
Hit the dining hall or cafe for a nourishing breakfast. Traditionally this can be a place for indulgence, but with a little extra attention you can give your body just what it needs. Think of foods that are light, warm, and simple. Tea, cool water with cucumber slices, fresh fruit, plain oatmeal dressed with soy milk and dried fruits, nuts, avocados spread on whole-wheat or gluten-free toasted bread. Get creative and honor what your body wants.
10:30 a.m.: Mindfulness and Meditation
After breakfast, walk around your campus. As a preserve for native species and plant varieties, this space will offer solace and a connection to the natural world. If you already have a place on campus that resonates with you, go there. Take your shoes off. Think of all your surroundings, how your body feels in that exact moment, bring awareness to your breath, and open yourself to the subtleties around you. Enjoy watching people go by, while you sit, taking time for yourself.
Naturally, all of these opportunities may not be available to you, and for some there may be even more options. Either way, take time to plan a morning for yourself, relish in the anticipation of the day to come, and soak up every moment of whatever it is you chose to do. Doing so will not only facilitate a calmed presence or rejuvenate your body, but will also encourage an appreciation for all that is available in our daily lives. And that brings beauty to our existence.
Enjoy your world!