My Holistic Approach To Battling Ovarian Cancer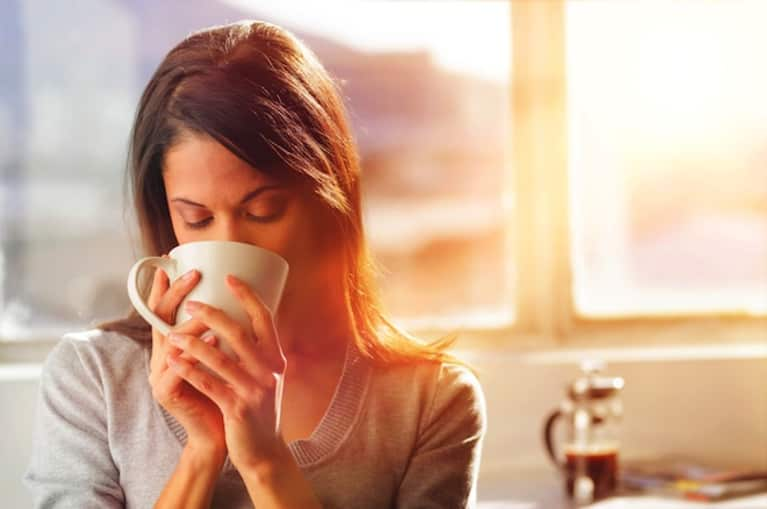 Imagine being in great health, active, energetic, and fun-loving. Imagine that you were one of those people who took life and your health for granted. Not that you were arrogant, just that you thought you were going to be perfectly healthy until the day you die (a long time from now). You know, the kind of person who thinks health issues are other people's problem. Then imagine being told after a routine physical that you had a chronic disease that could kill you.
This was my experience a little over a year ago when I was diagnosed with late stage (Stage 3c) ovarian cancer on October 12, 2011. I couldn't wrap my head around this information. I had retired from my career about four years earlier and was going about the business of having fun. I had also started a new career as a life coach with the desire to help others overcome life hurdles in less time than it took me to overcome mine. When I got this news, I was completely stunned but held on to the belief that chemotherapy would rid me of this inconvenience. That was until I learned of its prognosis.
I was mortified to learn that the prognosis for Stage 3 ovarian cancer is rather dismal. In fact, 75% of women with ovarian cancer experience a recurrence, often within two to five years. Once I allowed the reality of what I was dealing with to set in, I realized I had work to do! So I set out on a journey to become as proactive as possible to avoid becoming a "75-percenter." I'm determined to beat the odds.
After an extensive operation, I underwent the rounds of chemotherapy most ovarian cancer patients receive. I also opted for a more aggressive approach, an interperitoneal port (IP) which administered chemo directly into my abdominal cavity. During my journey, I found out that most traditional doctors, no matter how good they are, have a limited focus when treating cancer: chemotherapy and/or radiation.
While I believe chemotherapy can be an effective first line of attack, I've found that there is much more to dealing with cancer than chemo. Cancer is a holistic problem that affects both your mind and body. There is no single known cause for most cancers, and there is no single known cure. So what do you do?
Research! This experience has led me to an abundance of information, healthcare professionals, a nutritionist, and women who, like me, refuse to sit around and wait for their cancer to recur. Unfortunately, I've also encountered too many other cancer patients who rely solely on traditional medicine to address their issues.
I've learned that your diet plays a huge role in preventing cancer from recurring. For instance, cancer cells love sugar. In fact, this is the theory behind the PET scan: Radioactive sugar is injected into your system because it attracts cancer cells. If the scan lights up, cancer is there. Why avoiding sugar isn't standard information given to cancer patients boggles my mind. Make sure you ask your oncologist about nutrition, and if the answer is anywhere close to "eat what you want," find a good nutritionist on your own. A nutritionist will not only help you diet properly but will recommend supplements to build up your immune system once chemo is over. Cancer means your immune system has been compromised, and chemo, being a poison, further destroys it.
In the meantime, try to focus on getting and staying healthy. Having a positive attitude has to have a significant impact on defeating cancer. You can choose to rely on the limited amount of information provided by traditional doctors, accept the odds, eat anything, and spend your time on earth worrying about dying.
Or, you can seek out information on how to enhance your health, build your immune system, exercise, eat wisely, and refuse to accept the odds. The latter choice has to be exponentially more advantageous than the former! I know there are no guarantees, but then again, no one has any guarantees on how long or well she'll live. Choose to live your life to the fullest for as long as you can, and enjoy the ride every step of the way.