You Get To Choose: The Ultimate Lesson Adversity Taught Me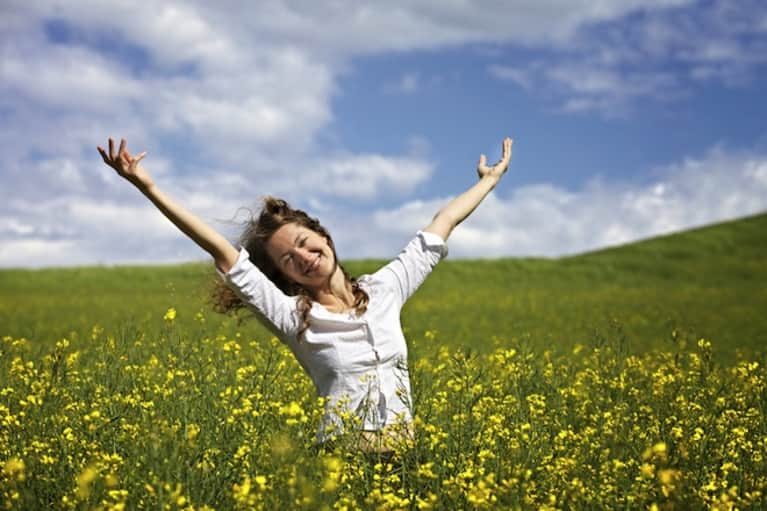 I had dinner with a dear friend last week. A friend who is a breath of fresh air... I'm talking about the most oxygen-filled, buzzing, leaves-you-psyched-on-life air. We had the best evening eating pizza, drinking wine, and riffing on all things entrepreneurial.
We hadn't seen each other in forever, so after the long-awaited catch-up we started talking about the big stuff. The dreams, the goals, the successes, and the failures. Between the two of us, we've walked through some pretty heavy stuff over the last few years, but we realized we'd both learned an extraordinary lesson. It seems ridiculously simple, and that's because it is.
You get to choose.
You get to choose what meaning you give to the experiences in your life. Tony Robbins says, "Nothing has any meaning except the meaning we give it."
There are countless examples of people who have decided to give their biggest challenges a new meaning, but for me, the most inspiring story is that of Nelson Mandela. Nelson Mandela spent 27 years in prison before becoming the first president of South Africa to be elected in a fully representative democratic election. During his time in jail, he kept a scrap of paper in his cell that contained the words of a poem by William Ernest Henley, entitled "Invictus." It ends with the famous lines, "I am the master of my fate: I am the captain of my soul." Mandela's courage and commitment to his values is the ultimate reminder that we can walk through adversity and still choose to grow rather than shrink.
So here's the thing: It really comes down to you. You are the captain of your soul. And when you realise this and start to embrace it, you will understand the power you have to shift the perspective on any experience in your lifetime.
No matter what's going on, you get to decide what meaning you'll give it. You get to shift from fear to love. You get to feel empowered and strong, regardless of your circumstances.
You always have choices. You just have to open your eyes and your heart to see them.
You can decide to make something heavy or light.
You can choose to see a situation as a dead end or an opportunity to find a new path.
You get to fill your days with drama or with a sense of flow.
I'll leave you with some wisdom from someone who chose to see their challenges in a beautiful light. And thank goodness she did.
Here's one thing that failure and success has taught me: drama is a total and utter waste of time and energy. And most successful cats I know have come to the same conclusion. They fail-succeed-fail-succeed, and after a few laps around the block, they decide that drama isn't that productive or attractive.  -Danielle LaPorte
Here's to choosing for life to be light...