How Life Got Better After Ditching Gluten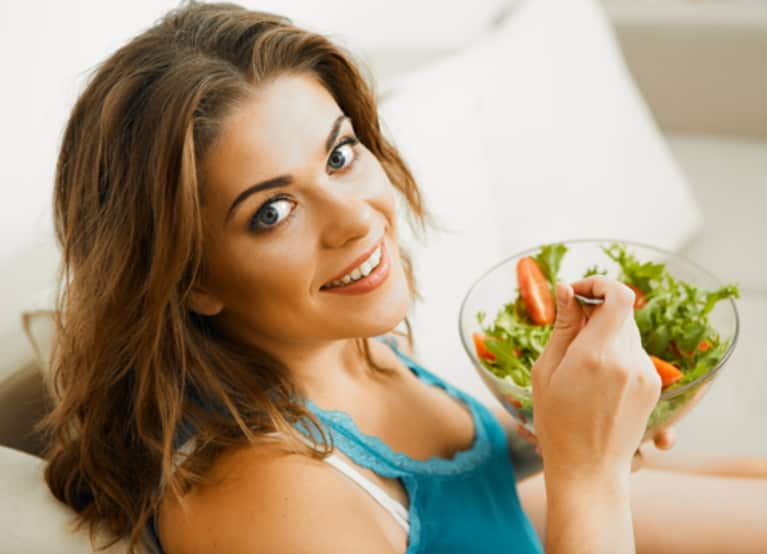 Although gluten isn't a four-letter word, it's starting to feel like one. Everywhere you turn, gluten is getting a bad rap, and more people are discovering they're better off without it in their diet.
Last year I began to notice that I had a gluten sensitivity. I knew it was in my health's best interest to remove gluten, but there was one problem: I hate restrictions. Although I admitted to myself it was best to cut it out, I struggled with the potential limitation in my life. Yes, I do eat a plant-based diet, but that has never felt restrictive (I swear!). Going gluten-free felt like I'd be in a prison of restrictions, and I'd be "that" person who couldn't eat what everyone else was eating.
It took me some time to come around, but when I felt really crappy after eating gluten one day, I knew it was time to take the plunge. I had no idea what to expect, or if I would even stick with it, but I committed to living gluten-free for 30 days. As time passed, something unusual happened. I kept waiting for a couple days of torture, or the usual conflict that arises when you really want to eat something you can't have, but this never happened. Life sans gluten was turning out to be way easier then I ever imagined.
Thirty days flew by so quickly that I am now committing to 60 days gluten-free. If 60 days is as easy as the first 30 days, I may make this gluten-free lifestyle permanent.
Removing anything from your diet can be challenging and intimidating. Here's what I discovered during my transition to gluten-free living.
1. Gluten-free options are everywhere.
It becomes less daunting making a serious change when the world seems to cater to it. Companies are well aware of the popularity of gluten-free diets, so labels are clearly marked "gluten-free," which makes it easy to navigate what you can and cannot have. Restaurants and bakeries are really good about offering gluten-free choices as well.
2. You start to eat more fruits and vegetables.
There are some labels you'll never have to check when going gluten-free: fruits and vegetables. When avoiding gluten you are forced to get rid of some of your favorite snacks, which makes room for smarter choices. Let's be honest, how many people can say they are eating the suggested daily amounts of fruits and vegetables? Going gluten-free may be the push you need to start consuming more.
3. Feeling bloated is a thing of the past.
My diet didn't include a ton of gluten, but I ate my fair share. One thing I couldn't ignore anymore was the bloating that occurred after eating gluten. Since starting this gluten free experiment, I haven't been bloated once.
4. The clarity you experience becomes addictive.
Research indicates that gluten can be the cause of many different health problems, and symptoms vary for everyone. I noticed that gluten was the cause of some brain fog I had been experiencing. After eating bread, or anything that had gluten in it, I became less focused and I felt a little "out of it." Part of the reason I am keeping gluten out of my body is the enjoyment that comes from being in a constant state of clarity.