A Simple Prayer To Feel Safe
February 19, 2013 — 13:49 PM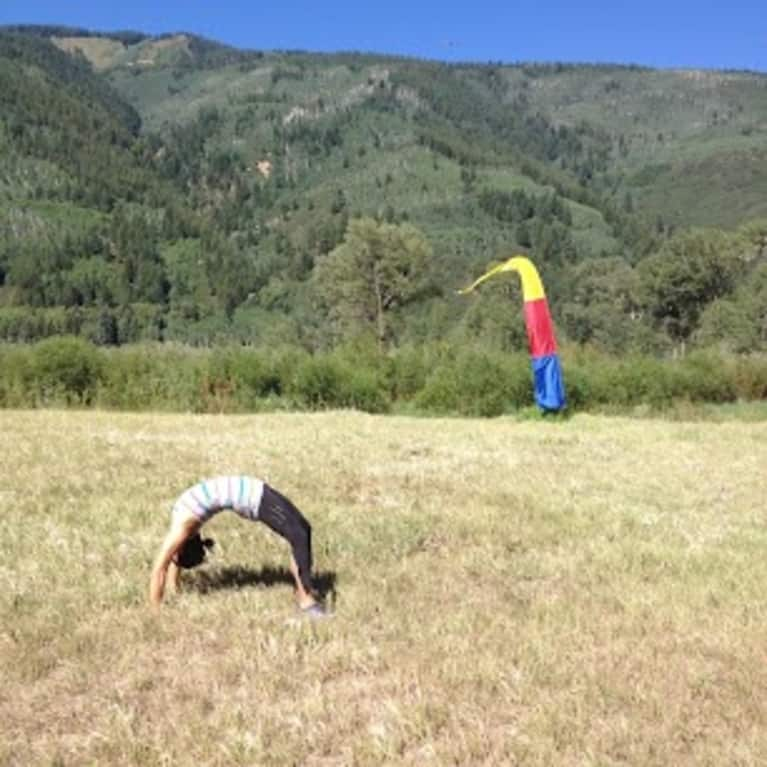 Dear World,
Sometimes, it feels kind of scary out there. There are things I can't predict, things I can't control. And, to be at your whimsy so often leaves my belly feeling unsettled, as though I'm in the midst of a drop on a roller coaster ride.
Being in that unknown space — the gap between the action and the outcome — is challenging to say the very least, which is why I often do my best to figure it out already.
But, I notice that the more I get into my headspace, the less I let the mysteries and the miracles of the Universe unfold. Pleasant surprises are great, but being caught off-guard and unprepared when things go topsy turvy? Not so much.
Anyhow, I'm writing because I wanted to let you know that I'm tired of playing offense and defense. This game of trying to keep it together all the time kind of stinks! I want to let go and live free and twirl beneath perfectly baked rays of sunshine.
After always having to be the one in charge of myself, my family, my career, my finances, my love, my everything, I'm pooped. It'd be really nice to know that the more I surrender, the more you'll help pick up the slack?
It's really hard to be vulnerable, to let raw parts of myself be exposed in cold biting air. Yeah, there are times when it's warm, when someone comes to nurture the wounds and appreciate the beauty of imperfection, but it's still tough to say, "I don't know. Can you help me? I need a hug."
So today, I'd like to send out a little prayer. Please help me feel safe to speak my truth, to let go and not have everything fall to bits, to not have to do everything on my own. Please let me fall back and be caught by your clouds, gently nudging me to soar even higher than I imagined possible. Please love me unconditionally, even when I make mistakes, say the wrong thing, choose to indulge, or otherwise act from a place that's not reflective of my better self.
I know I'm an adult now and that I can handle things, but when I'm finishing up a yoga class and moving into a fetal pose, sometimes that's my favorite part of the practice. It reminds me of how innocent I still am, how supported I can feel by the ground beneath me in the sacred space I created, and how loved I can be — just by being.
If you could hear me out, that'd be awesome.