5 Ways To Reset By Listening To Your Body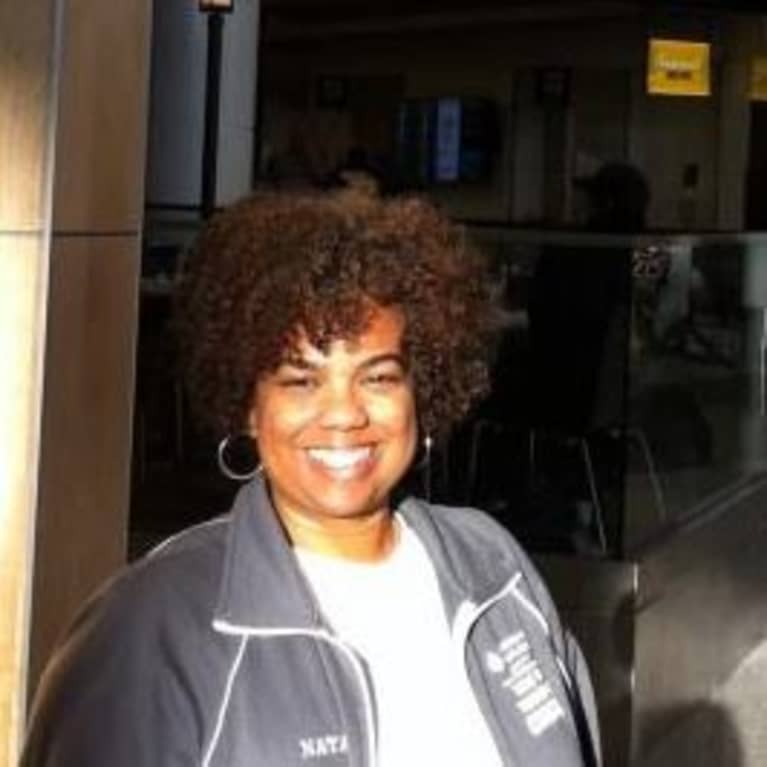 Since my full-time job in an office environment ended a few months ago, I've been working hard to earn my unemployment pay.
I'm on the job hunt daily, dotting I's and crossing T's, ensuring that I stay available the next opportunity.
My job and I were together for over six years. Before we parted ways, I'd (finally) sworn off sitting for hours at a time, using lunch hours, breaks and downtime to get in training walks for whatever half-marathon I was preparing for. I "front-loaded" my fruit and veggie servings daily, making sure I had at least 3 to 4 servings before dinner. And I made sure to drink water and green tea to hydrate properly.
But 60-plus days into working from home, and I've noticed that the muscle tone I worked so hard to achieve is, um, softening.
And I'm not happy about it.
It's not just because, as I write, I'm less than a week away from my next half-marathon. Nor is it because my workouts are suffering, though having two bouts of stomach flu and a cold hasn't necessarily helped.
It's just that somehow, by working full time in the comforts of home, I've actually stopped making myself a priority. And seeing that I currently create my own schedule and can take breaks of any type or duration whenever I want to, it just doesn't add up.
Or does it?
When I stopped to think about it – and this is a very important step – I found that fear of the unknown – of where my next steady paycheck will come from, of choosing the wrong job, or worse yet, not having any jobs to choose from – has paralyzed me.
Sure, I'm cranking out resumes and cover letters, networking and answering every email and phone call, making sure to follow up on every lead.
And now that I'm feeling better, I've returned to my regular workout schedule.
But I haven't really been listening to my body. And of all people, I should know better.
In my role as a marathon coach, listening to the body is one of the first lessons I teach new athletes. As the miles ramp up, your body begins talking to you via tweaks and twinges, and sometimes through aches and pains. You have to pay attention to these messages early, so instead of reactive treatment that sidelines your training, you learn to become proactive, figuring out how to avoid pain and injury in the first place.
So when did I stop listening? And why? And what am I doing about it?
It all comes back to fear. Fear of the things I listed above, and fear over allowing myself to consider "what ifs:"
What if what I'm qualified to do isn't what I really want to do?
What if I changed careers at this stage in my life?
What if – gasp – I actually went back to freelance writing full time?
I know stress hormones can wreak havoc on the best nutrition and fitness plans. So, after stepping on the scale and seeing the numbers go all over the place nearly every day for a week, here's what I decided to do:
1. Stop. 
Not only have I stopped weighing myself every day, but I've also stopped stressing and beating myself up. My body said, "Be still!" which is counterintuitive to the physical activity I do to feel alive, but necessary for me to get a grip on what's really going on.
2. Breathe. 
I have asthma as a result of a lung disorder that makes paying attention to my breath vitally important. Yet over the last several weeks, I've often found myself just a few breaths away from hyperventilating. Breathing purposefully and deeply is helping me refocus.
3. Assess. 
Though I am free to define what "work-life balance" looks like in any way I choose, I've somehow let go of the wellness routines I'd created for myself while working outside of my home. After assessing the situation honestly, I see that my diligence in applying for work is my way, albeit futile, to assert control over a still-fluid situation.
4. Re-Prioritize. 
While finding gainful employment is important, what good is it if I'm not making my health a priority? It's almost as though working for 'an entity' made it easier to fight for health and wellness, but working for myself, tyrant that I am, has made that balance I fought so hard for a lesser priority.
5. Pray. 
This can be dicey because how (and to whom) we pray – if at all – is different and highly personal. But for me, getting in a quiet space and offering up my thoughts, worries, concerns and insecurities brings me full circle, and allows me to let go of things I can't control, clearing my mind to embrace the things I can.