Pomegranate Love Smoothie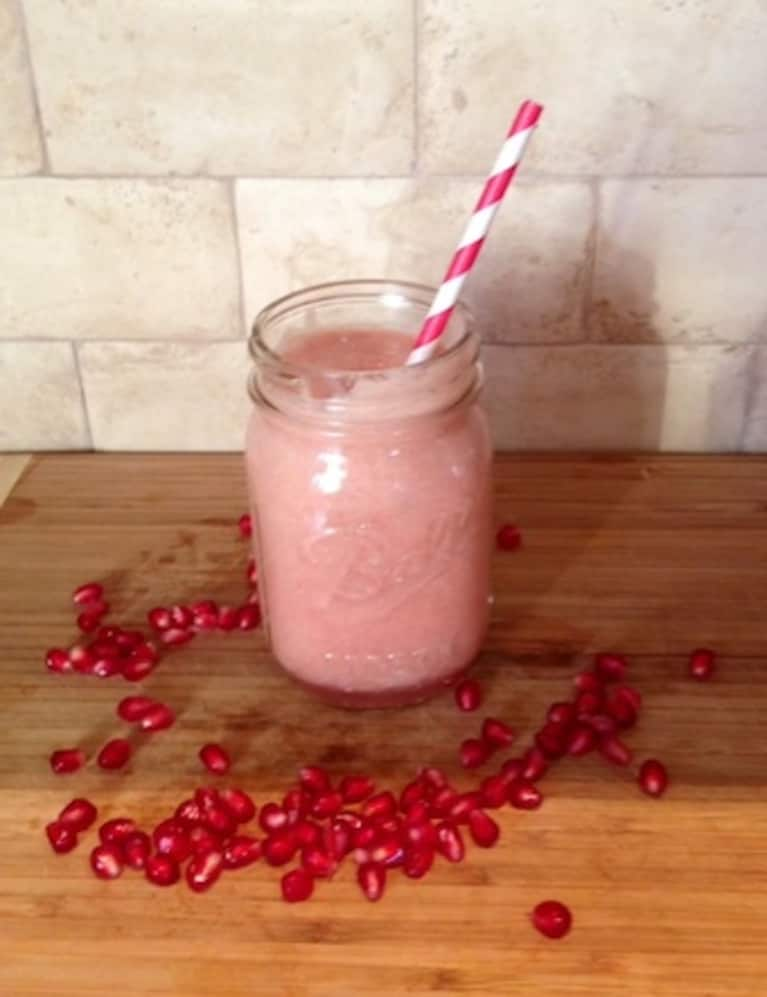 Sink your straw into this luscious and creamy pink smoothie, which looks like Valentine's Day in a glass.
Made from a mix of pomegranate, pineapple, and ginger, it's no coincidence that it's star ingredient is good for your heart and maybe even your love life.
Pomegranates promote a healthy heart.
Research has found that pomegranates help lower cholesterol, lower blood pressure, and even speed the rate at which arterial blockages melt away.
Pomegranates promote overall health. 
Packed with extremely potent antioxidants and a slew of phytonutrients, pomegranates are a a nutrient dense food that supports overall health. The fruit also contains minerals including calcium, magnesium, and potassium.
Pomegranates may be an aphrodisiac. 
Modern science may attribute pomegranate's passion power to its ability to increase blood flow, but it's reputation as nature's love potion stretches back to ancient times. In Greek mythology, the Goddess of Love, Aphrodite, was said to have planted the first pomegranate tree, launching its status as an aphrodisiac.
So, drink up!
Ingredients
Water (1/2 cup)
Fresh Pineapple (half, cored and cubed)
Pomegranate (1/2 cup of seeds)
Fresh Ginger (1/2 inch, peeled)
Instructions
1. Pour water into a Vitamix or high speed blender.
2. Add in pineapple chunks, pomegranate, and ginger.
3. Blend on high for at least a minute, to ensure pomegranate seeds are fully pulverized.
4. Serve and enjoy!
Tip: Opening a pomegranate is easier and faster than you think. Find out how, here.