6 Tips To Create An Environment That Has 'Love' Written All Over It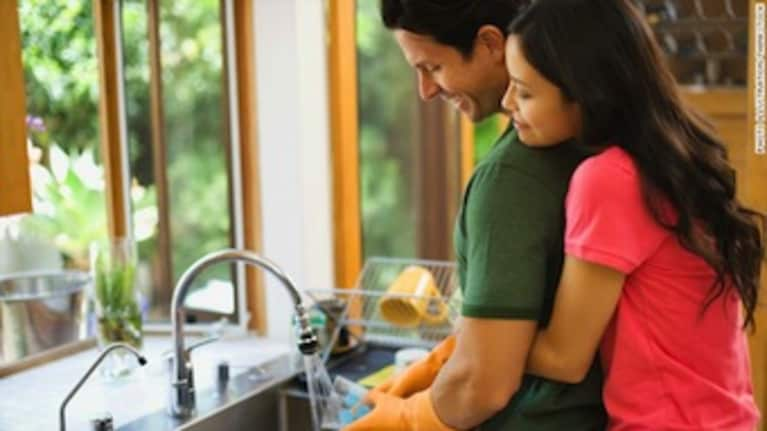 Now is a great time to concentrate on love, affection and kindness. 
As we know, the first rule we must follow is to love ourselves. The more we know how to love ourselves, the better we are at attracting people who love us in the same way.
So, if you're feeling a tad undernourished in the love area, it's time to get in the driver's seat!
Ask yourself, "What do I need to feel loved every day?" Do you need to get three big hugs? Do you need to be told you're attractive and sexy by your partner? Do you need your spouse to participate in cooking or cleaning a few days each week?
To ensure feeling more love in your life, define and write down what you need to feel loved. Then let your partner and family know what you need to feel happy. They can't read your mind as much as you wish they would.
In addition, if you define feeling loved only based on "other people's actions," you run the risk of not getting your needs met. You must create new rules to feel love by yourself. When you bring it back into your control, you have a much better chance of success.
For instance, I feel love when I smell gardenias on a morning walk, bite into a piece of chocolate, take a bubble bath, feel good about my healthy meals, see a couple in an embrace, or relax in a romantic garden. You can make new rules for how you feel loved.
To increase and boost love from a feng shui perspective, you can create a space for love inside your home. Where your attention goes, energy flows.
Here are six suggestions to create an environment that has "love" written all over it!
1. Love yourself by completing unfinished projects around the house. When you see projects that are "half-done" like pictures you haven't hung, boxes you haven't unpacked, a leaky faucet or a burned out light bulb, your energy becomes depleted. These incomplete projects block you from doing the things you love!
2. Arrange objects in pairs around your house to create the "aura" of a couple. Arrange two candlesticks, two vases, two picture frames or two candles in different areas of your house.
3. Add colors that open your heart such as red, pink, peach and white in your pillows, bedding, drapery and rugs.
4. Stimulate love by placing a statue of a couple in an embrace or other art that embodies passion, playfulness and tenderness.
5. Add one delightful element for each of your five senses in your bedroom. Play soft music, touch silky bedding, sip your favorite wine, read a love poem and smell a bouquet of roses.
6. Spend time enjoying life by yourself! Write ten activities you love and do them in your favorite room. If you don't have a favorite room, now is a good time to create one! Activities such as painting, doing yoga, playing an instrument, belly-dancing, reading, watching a movie, gardening or singing bring feelings of love to the surface. Of course, you can invite your loved ones to join you in the fun. This is love in motion!