What I Learned From My Stalker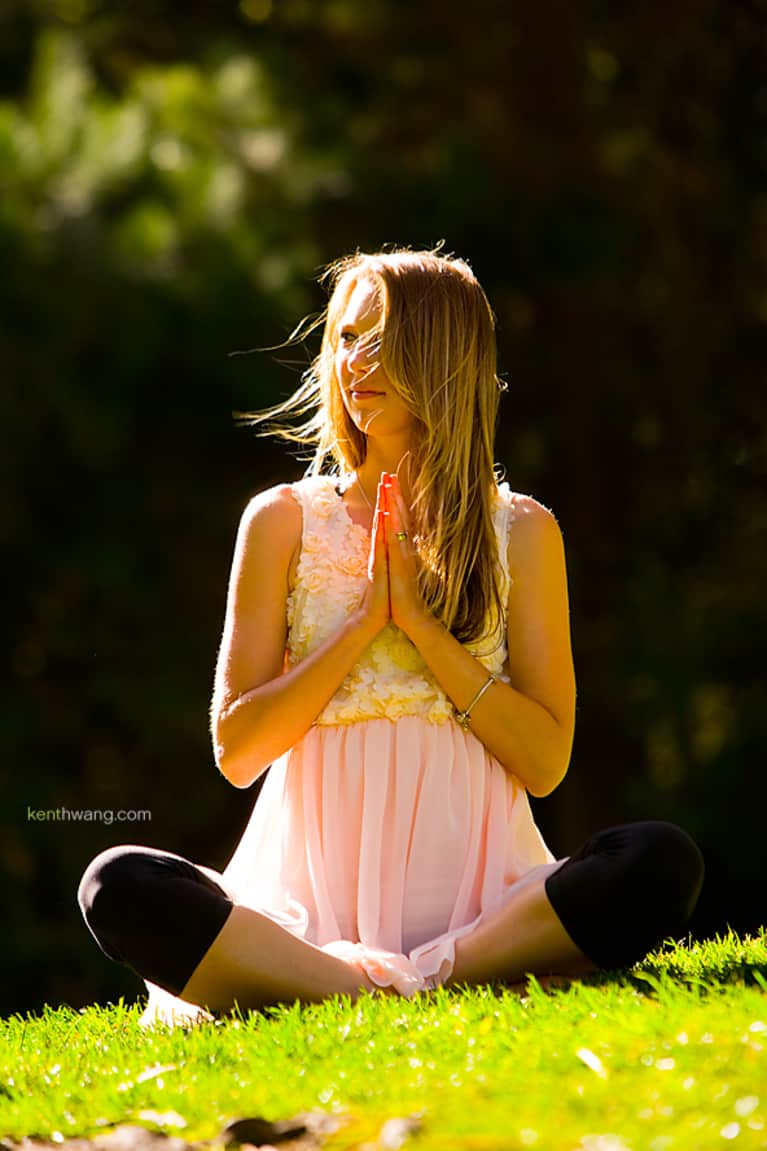 The worst day of my life was May 5th, 2005. I was standing across a Colorado courtroom, testifying against a man on trial for my attempted murder. 
I suppose it seems odd that somehow the sentencing was the hardest of it all.
I mean, it was scary, lying in my bedroom, hearing the screen rip off my window, seeing his shadow through the shade.
I was terrified when he shattered the glass with a knife and my Dad began screaming for help. I was desperate when I ran, when I called 911, when I grabbed my brother and sister and threw them into my parents' room.
I was doubled over with panic when he screamed that he would find me, that he would always find me, that he would kill me if it was the last thing he did.
But that wasn't the worst part. That was one night. One of many from the time we became neighbors when I was 15 years old until I was 20 that I dealt daily with the fear of my impending death. The five years prior were flooded with break-ins, power outages, and cut break-lines.
My family relocated, switched jobs and invested in high-security alarm systems, guard dogs, and self-defense lessons. Yet it wasn't until the trial, when his journals were revealed, that I realized it wasn't just fear I was dealing with, but intuition. He was there. He stood outside my bedroom window watching me go about my nightly rituals. He sat in my yard and watched me and my girlfriends soak in our hot tub. He watched me, waited for me.
So yes, it wasn't the moment he tried to kill me that was my worst. It was the moment my life came shattering down on top of me. The moment I realized my friends had deserted me, my adolescence stolen from me, and my life had been reduced to nothing but tears and terror. Any hope of happiness deserted me that day in the courtroom and something within me felt I would never get it back.
Seven years later, in June of 2012, I sat in front of 500 Young Life students at a Youth Group summer camp and told them my story. Through my tears and leftover heartache, I realized the beauty of it all. I realized this was the best day of my life.
Someone had tried to take my life, but what happened instead was that I realized my purpose. I'm here for a reason! My trials pulled a wrecking ball through my life but I got the chance to build it back up again. So beautiful!
Had I not gone through those years of darkness, I would have never been able to experience this light. Nor would I know what I do now about health! My life is a beautiful tapestry of the experiences that have shaped me, and for that I am truly grateful.
Whenever I tell my story, people are amazed that such a thing could have happened to me. How did I survive? How am I so… happy? Sure there was healing, and there will continue to be!
But no matter what I've been through, I wouldn't trade it for the world. Not when it gives me a chance to shine my light on others and make a difference in a world that is more beautiful than I will ever understand. Not when I'm living proof that true happiness exists despite all odds and perseveres despite all challenges. Not when we have SO MUCH to live for.
We will go through hard times. That is a guarantee. We will deal with loss, fear, and grief. We will shake our fists at the sky and call out "WHY ME?" But never doubt for a second that it won't all be worth it. Never forget that every tragic, brutal, and misguided act of violence can be used for the good. I know I never will.
Today I have the abundant joy of being a wellness coach and yoga instructor to those in need of healing and none of that would be possible were it not for my worst day. Was it worth it? Absolutely. Did I know it at the time? Absolutely not. If you catch me today though, and ask me would I do it all over again? I would. Of course I would! I would gladly go through another 7 years of hell if it meant this kind of heaven. It was SO worth it. It always is. Keep going.
With Love,
Elle
P.S. My stalker was eventually sentenced to 50-years in a maximum-security prison for attempted murder. For that justice, and many others, my family is very thankful.