Why Yoga Makes Me Feel Sexy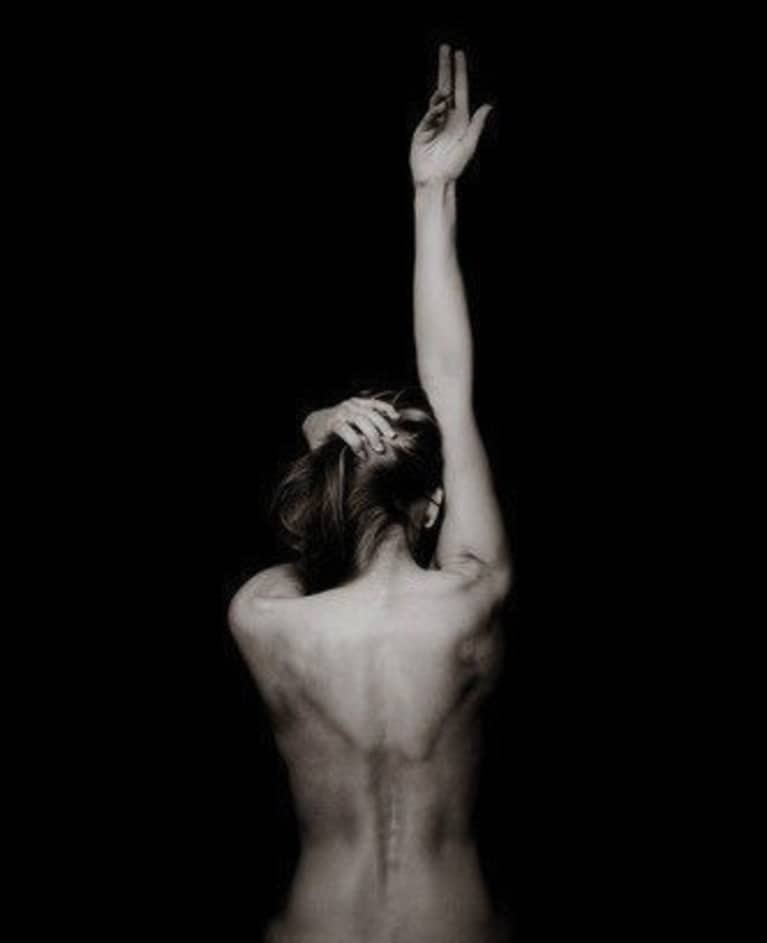 Yoga makes me feel sexy. When I'm moving my body with awareness and intention, when I move into positions that open my mind and body in ways that I never imagined possible, I feel free.
I've connected to this sexy spirit within me, this inner light, and it feels like warm honey flowing through me. A wonderful sense of peace, calm, and self-awareness washes over me and I become one with my body.
There's something about the movement, the flow, the connection, the the holding and releasing. It's the yin and yang of yoga, and for me so much of it now applies to life, relationships, love, and sex.
The word "balance" seems almost overused these days, but it aptly describes that period of time when you're suspended in the moment, a state of harmony, trusting yourself, and that is a beautiful, pure place to be.
Creating this harmony, this clean state, is not always easy for some of us. It certainly didn't come naturally to me. You might be used to tipping the scales heavily in your direction, find it difficult to let go, desperately holding onto complete control. That was me before I began practicing yoga.
I began my journey over ten years ago, taking my first serious trainings back in 2000. Up until then I had been a hard core exercise geek, a gym rat. Lifting weights, sweating my ass off doing cardio (stair steppers, bikes, aerobics class, miles and miles on the treadmill).
When I first tried yoga, it was difficult. My mind was going 90 miles a minute and all I could think was:
Is this a workout? Am I burning calories? What am I going to make for dinner? When am I going to finish writing that song? Will I have time to pick the kids up from school?
Blah, blah, blah.
The voices in my head won out most of the time, but I kept at it and eventually eased more and more deeply into the world of yoga, dipping in one toe at a time until now I am able to fully surrender and submerge.
I still workout with weights, box, do crazy interval training, run in the park, and the cool thing is I enjoy these exercises even more now and perform them even better all because of my yoga practice. They mutually enhance each other.
Now, back to that sex thing. Doesn't it make sense if you are more flexible, more in tuned to your body, less inhibited, and able to be in the moment, you're going to enjoy sex more?
Uh, hell yeah!
That's how it works for me and I think my husband just might start joining me in learning some simple yoga postures. He's no dummy. He loves and enjoys the benefits of how yoga makes me feel sexy just as much as I do.
Here are 3 ways yoga can improve your sex life.